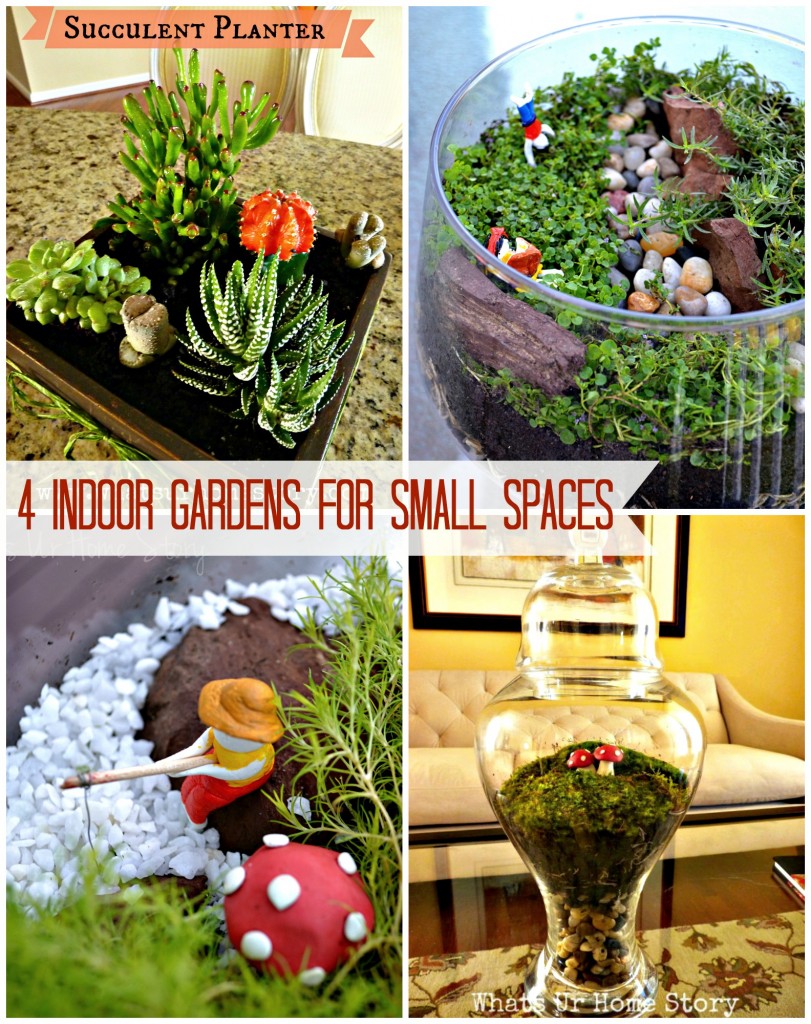 As we're covered in 7 inches of snow, another snow day for the kids, all I can think of is Spring…..the trees sprouting leaves, the flower buds blooming, the birds chirping…..While we wait for mother Nature to run her course why don't we do what we can to add some greenery of our own? These indoor gardens are bright & sunny and add charm & whimsy to a coffee table or even a drab desk at work. 😉
You can get most of these plants at your local nurseries or even Home Depot or Lowes or Ebay. On my last trip I saw Home Depot stocked with many of these. You could dress up these indoor gardens will polymer clay or air dry clay figurines, aquarium rocks etc. Depicting a scene is a sure fire way to turn these into great conversational pieces. Care wise, naturally succulents will be the easiest to take care off as they require only very little watering. Feel the soil and water ONLY if it is dry to touch. The other three, especially the open one on the top right need regular misting.
Starting from the top left here's how to make them;
Top L: Succulent Planter
Top R: Park Scene Open Terrarium
Bottom Left: Fishing Scene Moss Terrarium
Bottom Right: Basic Moss Terrarium
Do you keep an indoor garden in your home? How has the weather been like in your area?