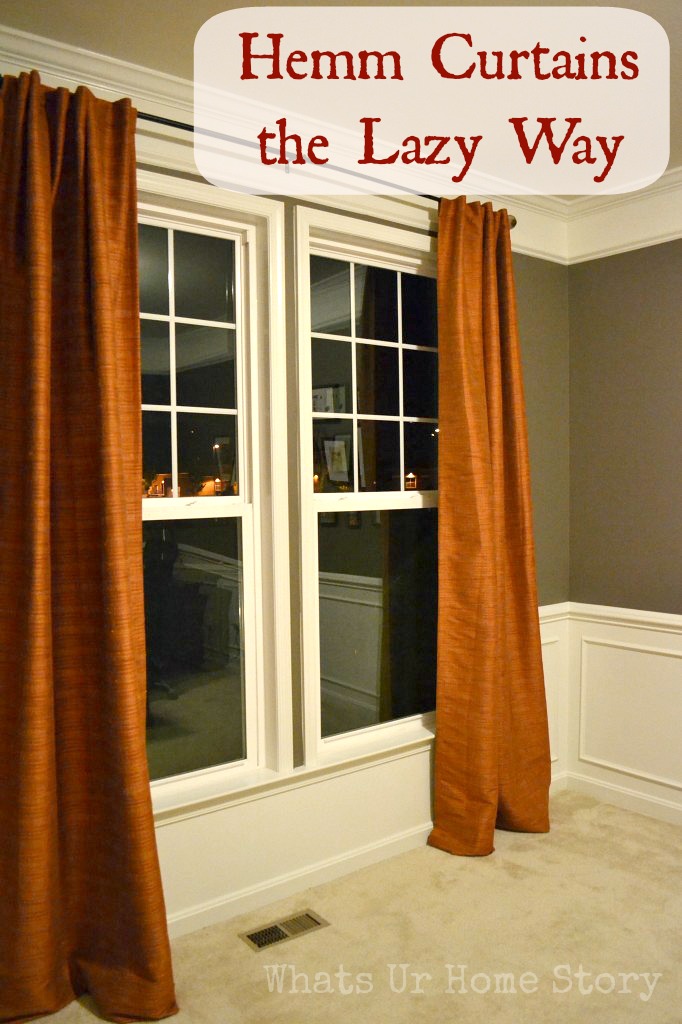 This post is for all of the lazy bums out there (like me) who let their curtains pool because they can't bother with hemming them. On second thoughts, I do love the slightly pooled look (I have them in our living and dining rooms). The curtains in our office room were a bit too long, actually they were in the too long for the 'slightly pooled' look and too short for the 'fabulously pooled' look, which I think is a tad too formal for us. I knew this when I hung them up almost 2 years ago but I just left it at that.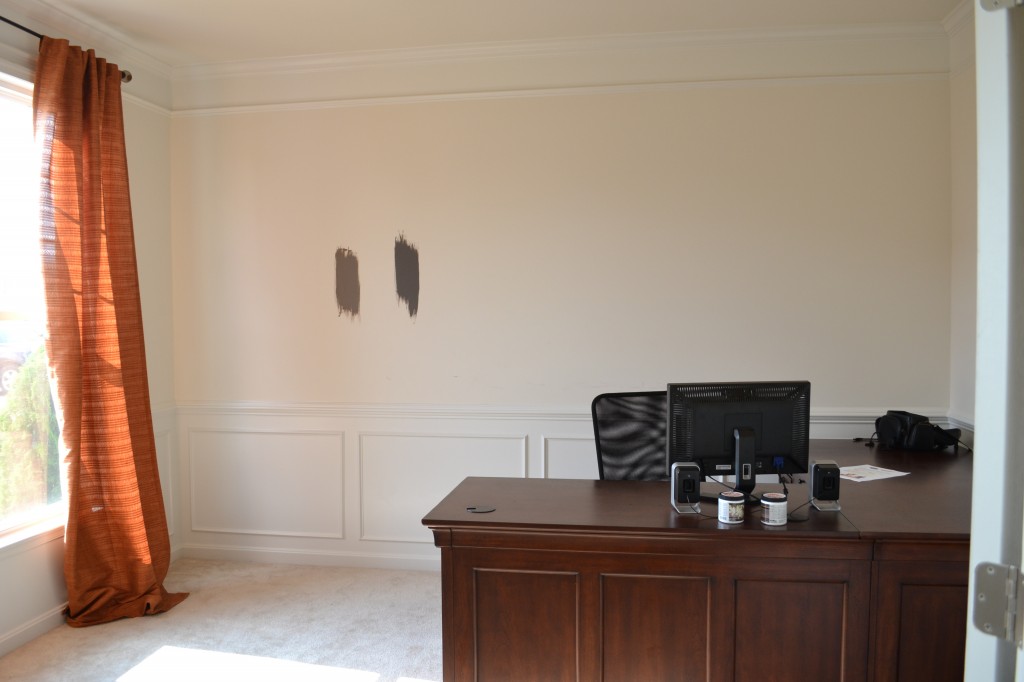 See how pathetic that looks? With the office room reveal close on my heels, I finally tackled this badly needed fix. This is a pretty easy project and is very common if you go by the number of images that pop up on the Google search. Now for the after.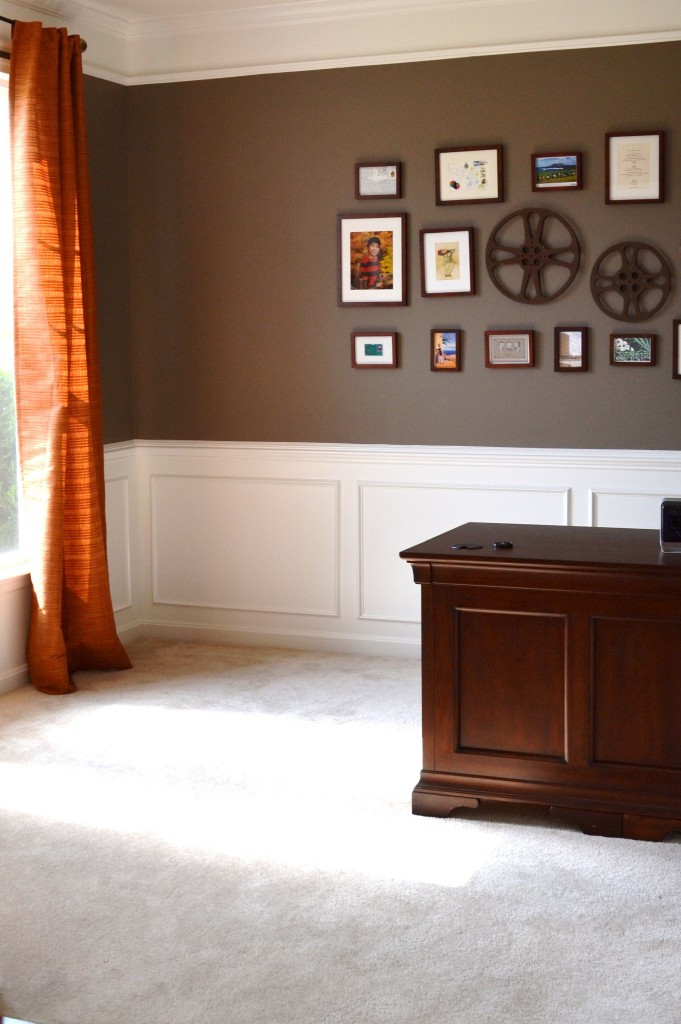 So for those of you who are still clueless, here's the step by step detail. Before we begin another sorry picture right after the paint job in the room.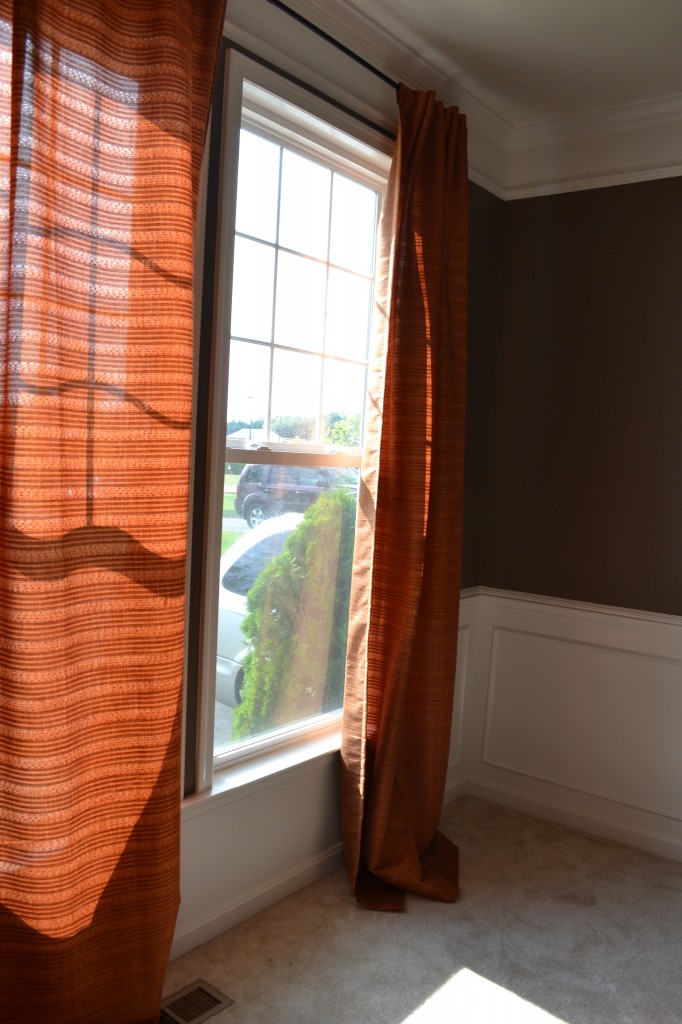 How to Hem Curtains with Iron on Tape
Measure the right length. I just eyeballed it, aka. folded the end up to touch the floor and pinned it using sewing pins that I was going to use as flagged markers on the cork board map.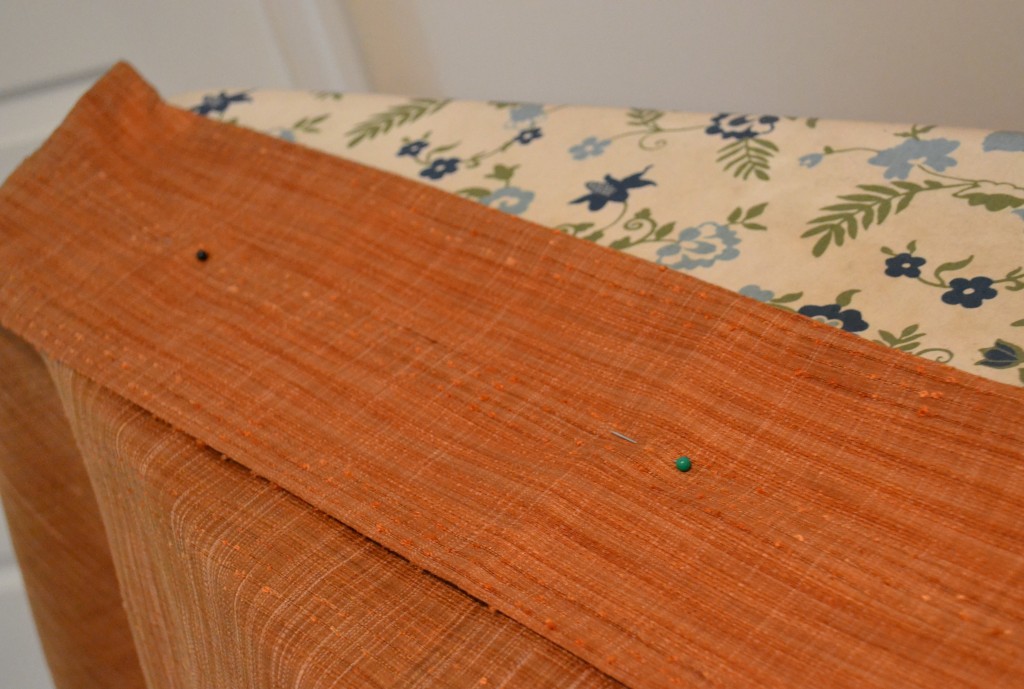 Once you lay the curtain on the ironing board make sure that the width of the fold is the same throughout.
Lift the fold and place your iron-on-tape (I had lots left over from my dish towel throw pillow project) along the end of the fold line. Iron per instructions on the tape.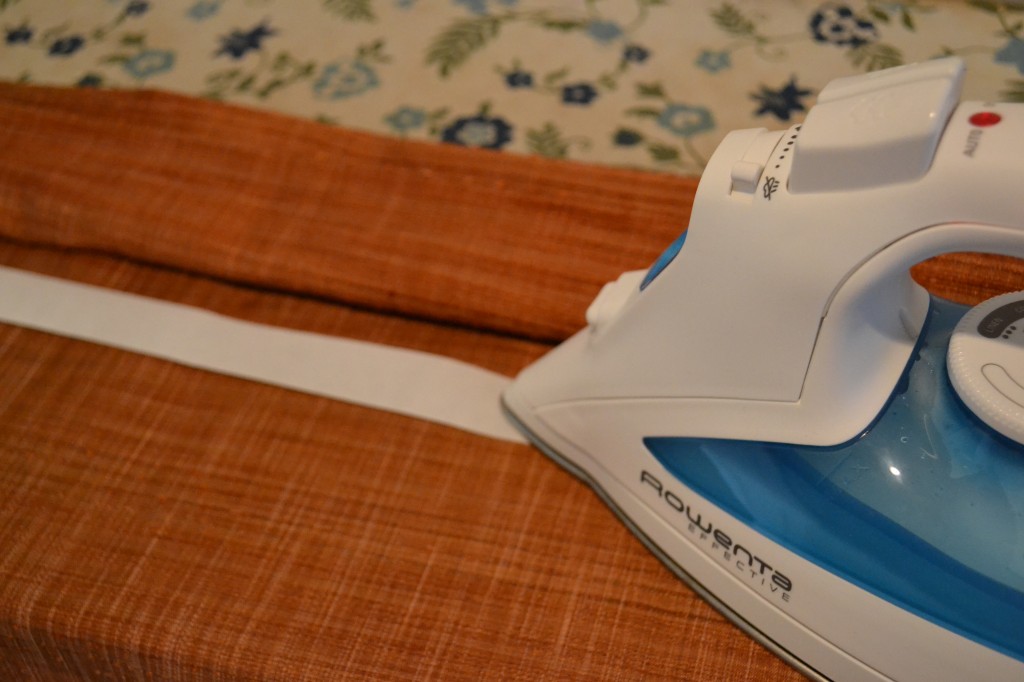 Once it is cool fold the fabric back and iron again.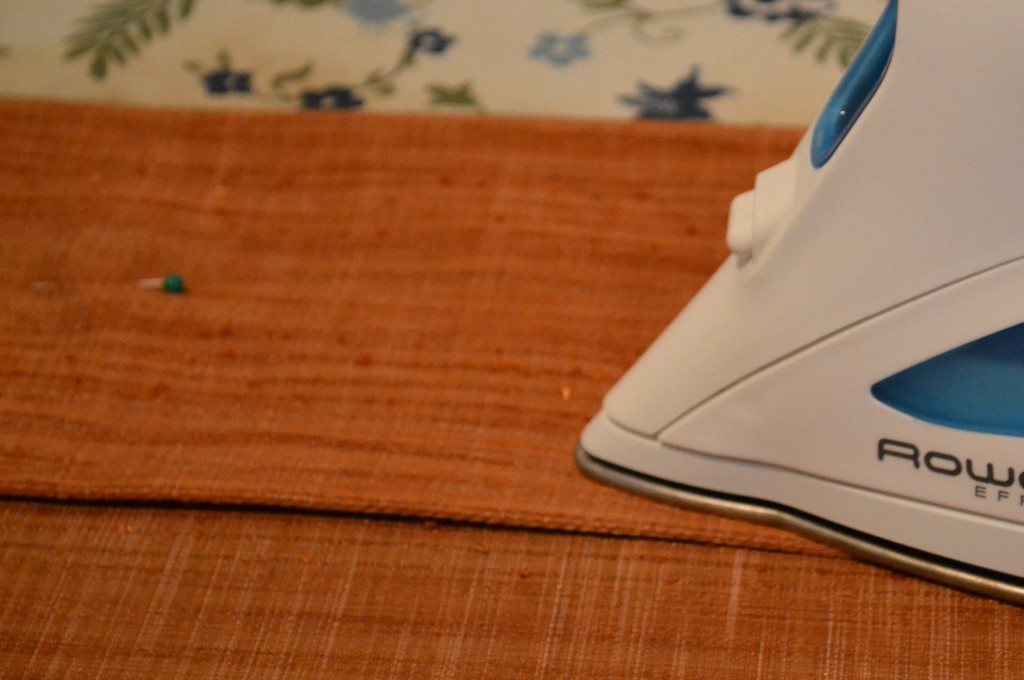 Tada you're done!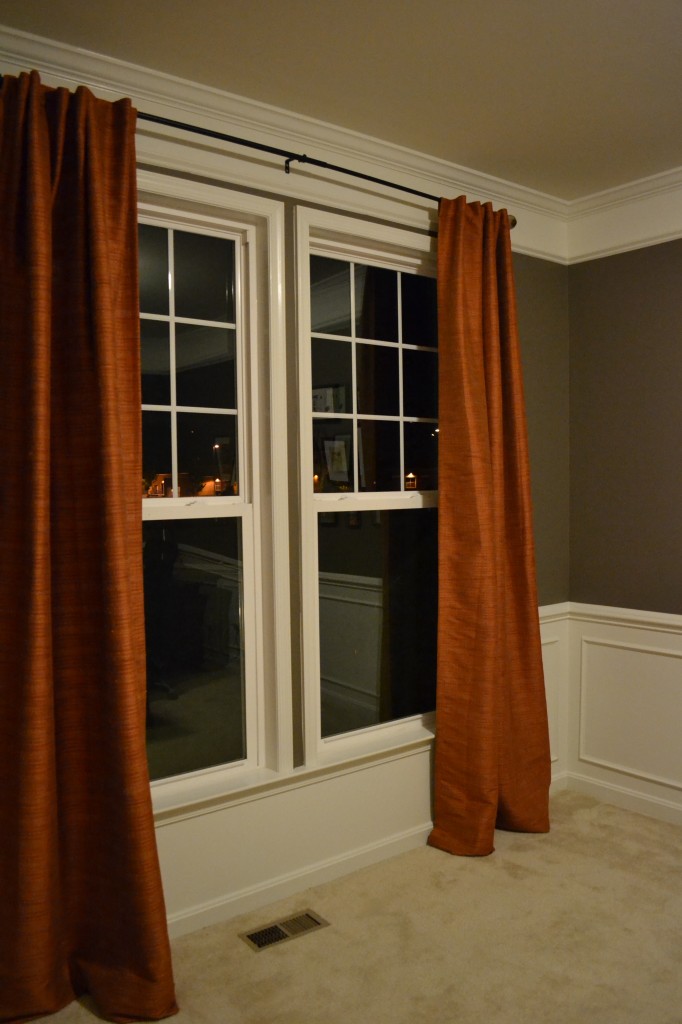 Ain't that way crisper?
Are you like me, do you postpone simple projects like these for later too?