I'm in the market for a Twin and a King duvet cover and preferably a set of matching shams. The king especially is going to be for every day use. So I do not want anything fancy. Since I haven't touched the master bedroom (decor wise) I'm free to go in any direction that I want. The twin duvet is going to be a 'just in case if we have extra guests' option. My only criterion is that I need a reasonably priced cotton duvet. Given such a  lax requirement I thought it would be a piece of cake to find these. Oh boy was I in for a surprise?
Ideally I would've loved to have one of these for the king duvet (click on the pics for the link);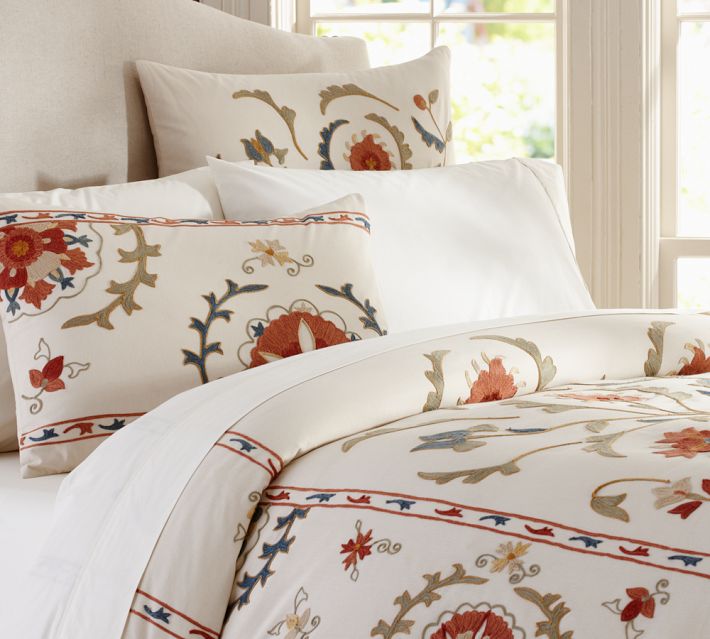 The morenza suzani embroidered duvet from Pottery Barn which is no longer available and I'm sure is way over my budget or the Wells Palampore duvet.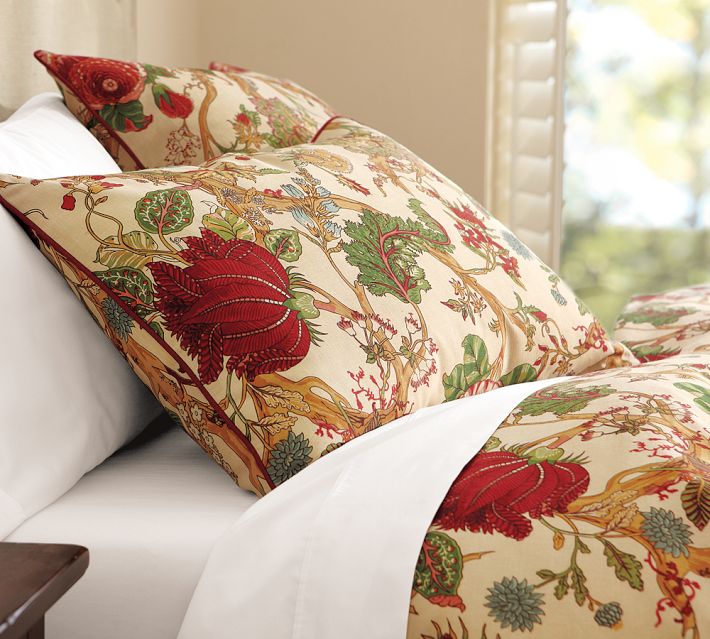 At $169 for just the duvet, again it is more than what I want to spend. I know, they are both floral and feminine but I like how the deep red tones play up against the neutral background (plus we have dark wood furniture in the room). I have seen good deals at PB at times. So maybe I should check back later.
I also love this Organic Winter Ikat Duvet from West Elm for $109. Wish it had a slightly lower price tag! Do things go on sale at West Elm ever?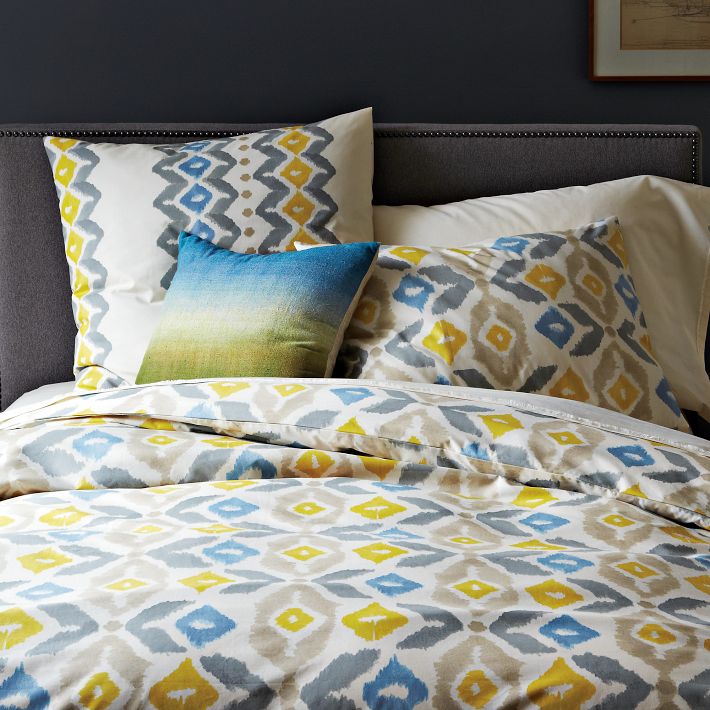 Trusty Overstock had a few options but nothing in the colors that I wanted like this Maxine Paisley 3-Piece Duvet Cover Set for $49.99 (king). I would have liked Mocha or the Burgundy but all they had left was black. 🙁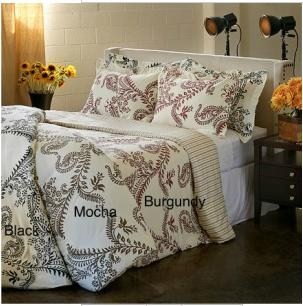 For the twin I would have been happy with either the jade or the crimson of this Milena 3-Piece Reversible Duvet Cover Set from Overstock ($32.99) but all they had was the honey.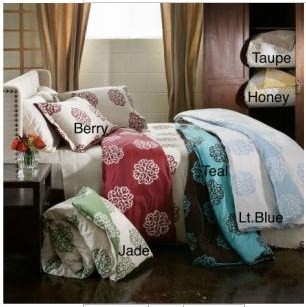 No luck with the Lyon 3-Piece Duvet Cover Set ($37.99) either. Would have bought either the blue or the grey but they only had black!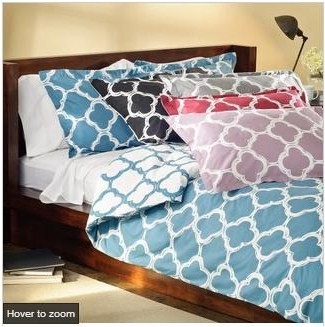 With so many of these out of stock I think I'll just go with the Eivor Leva Duvet from Ikea for the twin. At least it is a fun pattern. Don't you agree?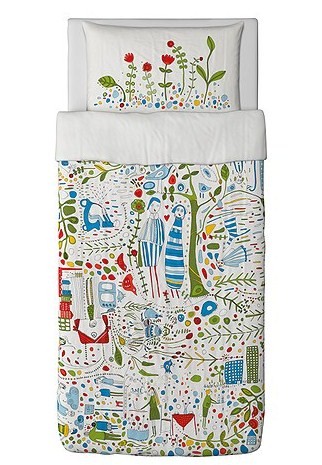 So the search continues! 🙁 I will lurk around these online website for a few more weeks to see if the prices come down. Will keep ya posted.
Where to you buy bedding from? Any special tips on the timing of sales especially at the biggies like PB, West Elm, Crate & Barrel, Anthro?