Those of you who have been following the blog for a while know by now my love for elephants. Coming from a place where elephants are domesticated and even kept as pets (yes, you heard that right but the practice is not very prevalent now. Back in the day it used to be very very popular among rich households.) my fascination with elephants started at a very young age. It was and still is a normal thing for a culture where elephants are a huge part of everyday life. You find them every where, of course in the wild, and domesticated ones in temples, lumber yards, zoos, even on the roads! So it is no wonder that my elephant love spilled over to my decor as you can see here, here, and here. This post is for all you elephant lovers out there looking for fun ways to incorporate your favorite animal in your decor.
Who can resist these adorable hooks from Land of Nod? I think they are so stylish that they could even work in a home office/ craft space.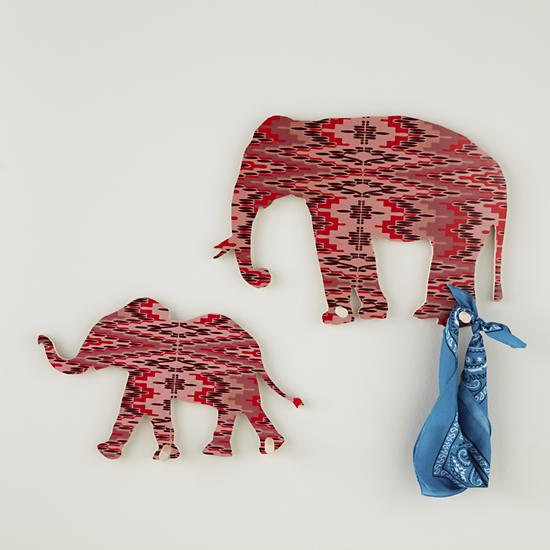 Speaking of kids, rickshaw design has elephant themed baby blankets and bedding in an array of colors.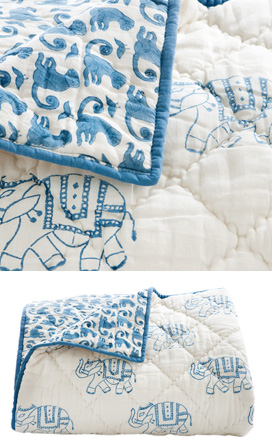 And of course my go to store for elephant decor, World Market has not one but three classy elephant items. This darling plate, which I couldn't leave the store without now proudly graces my plate wall.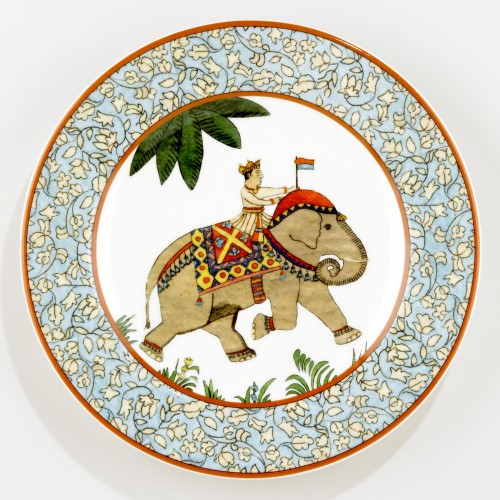 How cute is this elephant wooden stamp? Almost looks like the block print blocks that I found in India.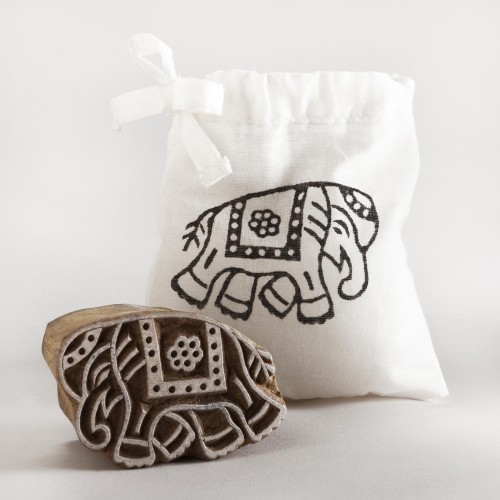 And then there is the piece de resistance, the piece I've been drooling over for months now, the Chindi elephant bust.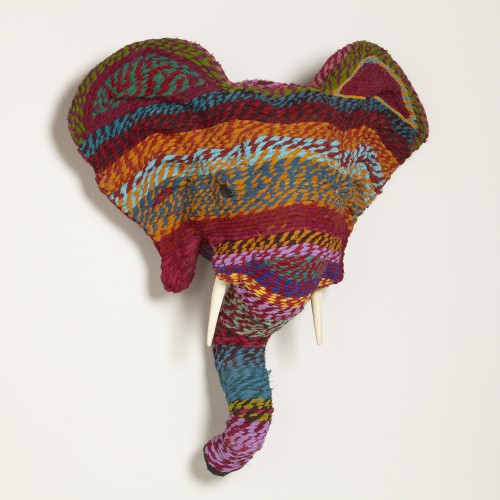 If you are looking for more subtle elephant decor then this pillow from Urban Outfitters will do.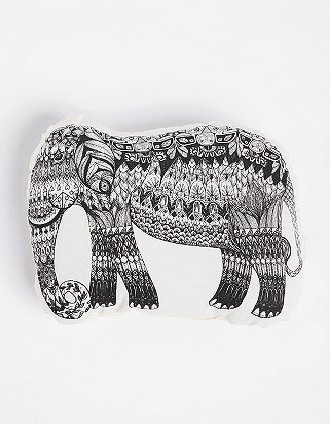 Another favorite of mine and a more subtle pattern is this elephant and umbrellas fabric by the extremely talented Holli Zollinger.

Rounding off the list is an expensive lamp (by my standards) from West Elm. Had to include it 'coz it is such an eye catcher.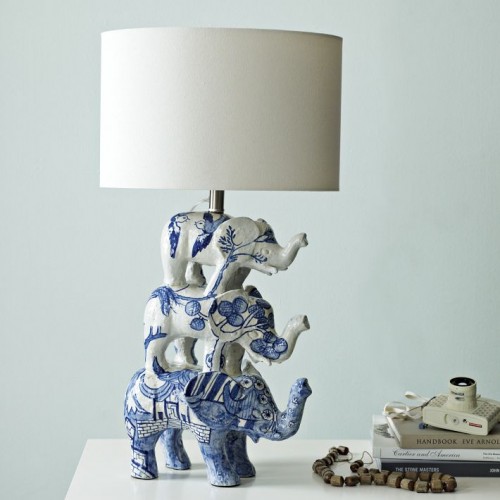 Any other critter fans out there?