Wow! Can't believe that we are in June already! 2013 seems to be rushing by all too soon. To all the folks who joined us last month, at the beginning of every month we take a look at Craigslist postings all over the US trying to find great deals on furniture/home decor or for opportunities for DIY.
Starting off with DC as usual. For anyone who has been eyeing this beautiful Arhaus Claudette chandelier ($399) you can buy it now for $250.
Spotted an excellent DIY candidate in NYC. This dresser for $5! Add new top, a rich walnut stain, and new legs and you'll have a whole new piece!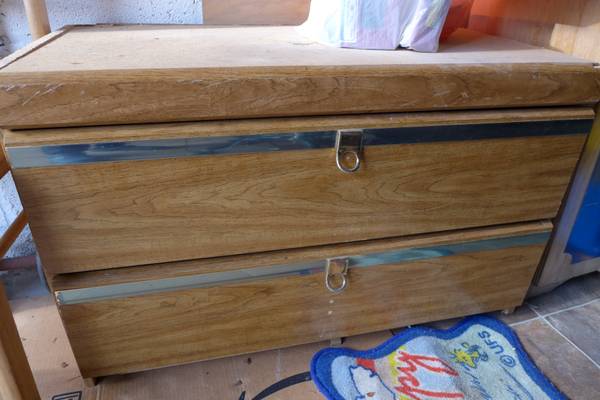 This might be a bit of project for a DIY'er but given the sale price on it you could always recruit professionals. This antique sofa with great wood detailing is listed for $75 in Chicago. Granted it needs a thorough reupholstering but it could easily be updated with the right choice of fabric (I'm thinking linen) and a grey washed Restoration Hardware-ish finish.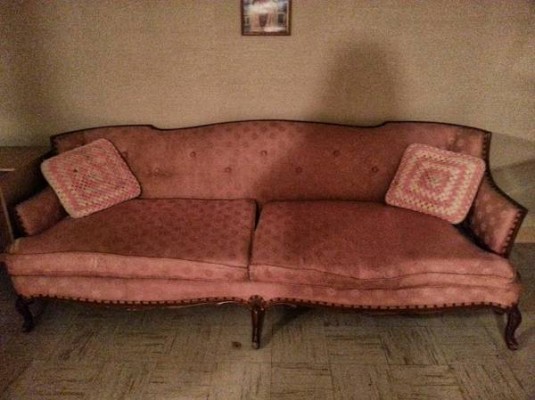 In Boulder, CO an espresso colored entry bench with cushions and three wicker baskets for storage in good condition is up for grabs for $60. Again with every Craigslist deal I believe there is  room for negotiation. So who knows you might be able to snag it for less.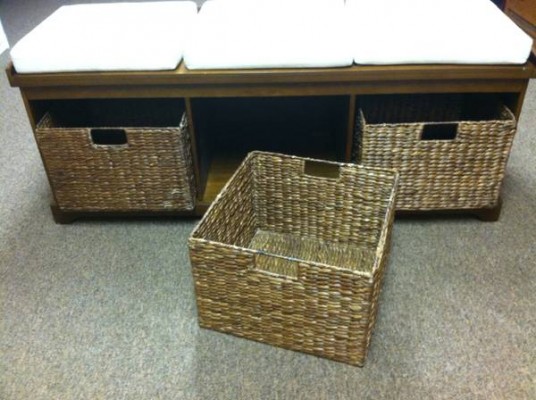 Ooo….another refinishing project in Modesto, CA. How can you say no to these chairs, all 6 of them for $50! That is not even $10 for a chair! You can slap on some paint and swap out the fabric (like I did here) to give them a new lease of life.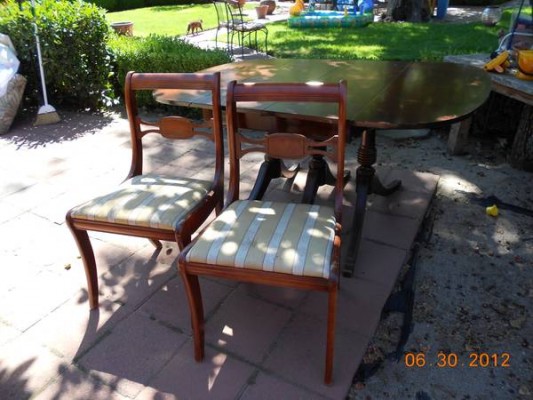 Rounding out the list for today is a beautiful entry table in great condition, listed for $30 in San Antonio, TX. By the looks of it the table has great lines and will fit in either a traditional or transitional home.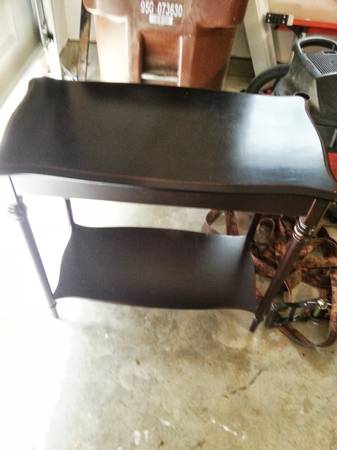 Have you bought anything on Craigslist? How was your experience?