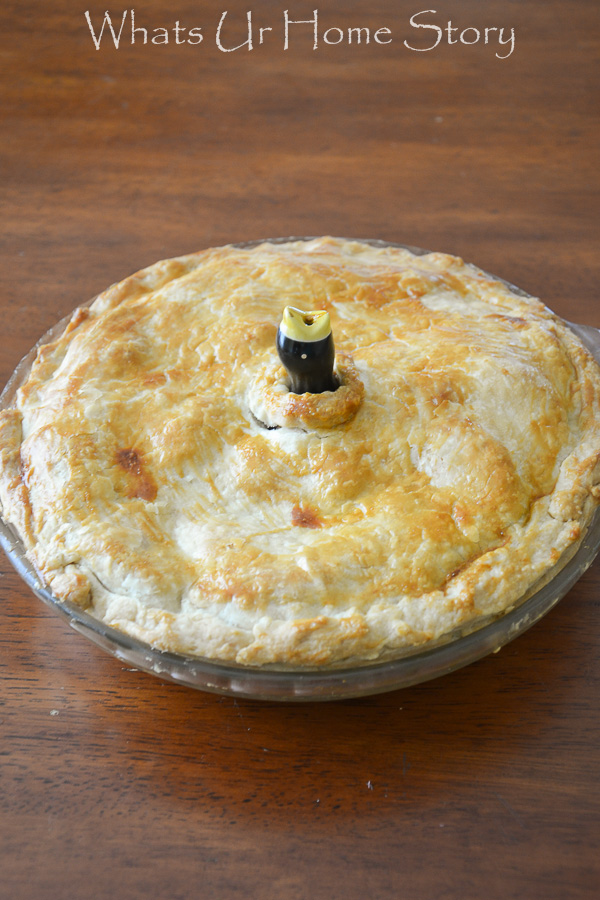 I don't consider myself a baker, in fact baking is my least favorite cooking method 'coz you have to follow the recipes to the T but I can bake a mean pie, if I say so myself. The initial tries at getting the pie crust perfect failed miserably but once I found that magical "just right" recipe there was no stopping me. You know around here we are not big cake fans but pie that is a totally different story and if it is apple pie……yum….yum…..rest assured it won't last long. The second one I made along with this one was finished off in just 4 days mostly by one pie addict and that's because we wouldn't let him eat it all in one sitting!!! 🙂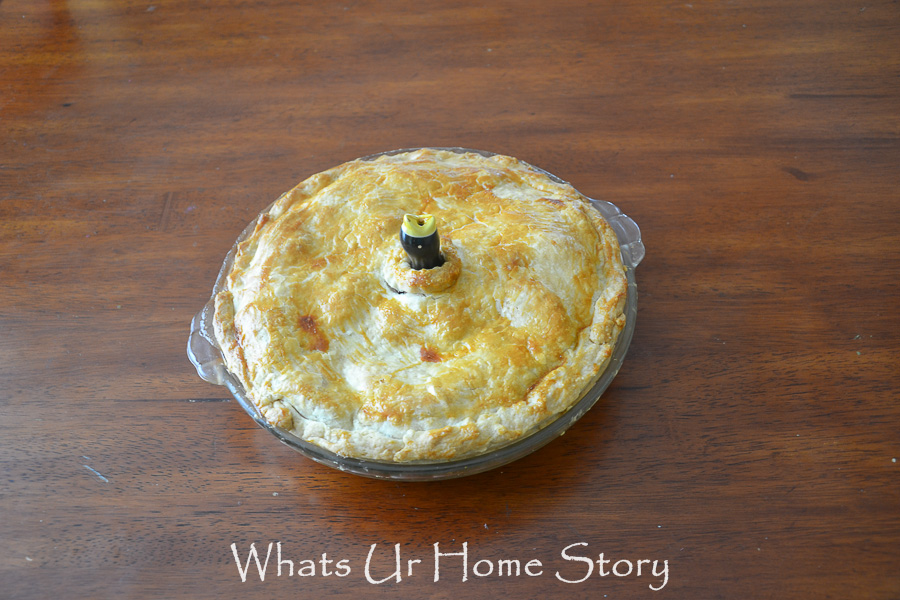 This apple pie is a little more special than the usual ones as the filling is caramel and granny smith apples. The sweetness of the caramel and the tartness of the apple make for the perfect mouth watering combo!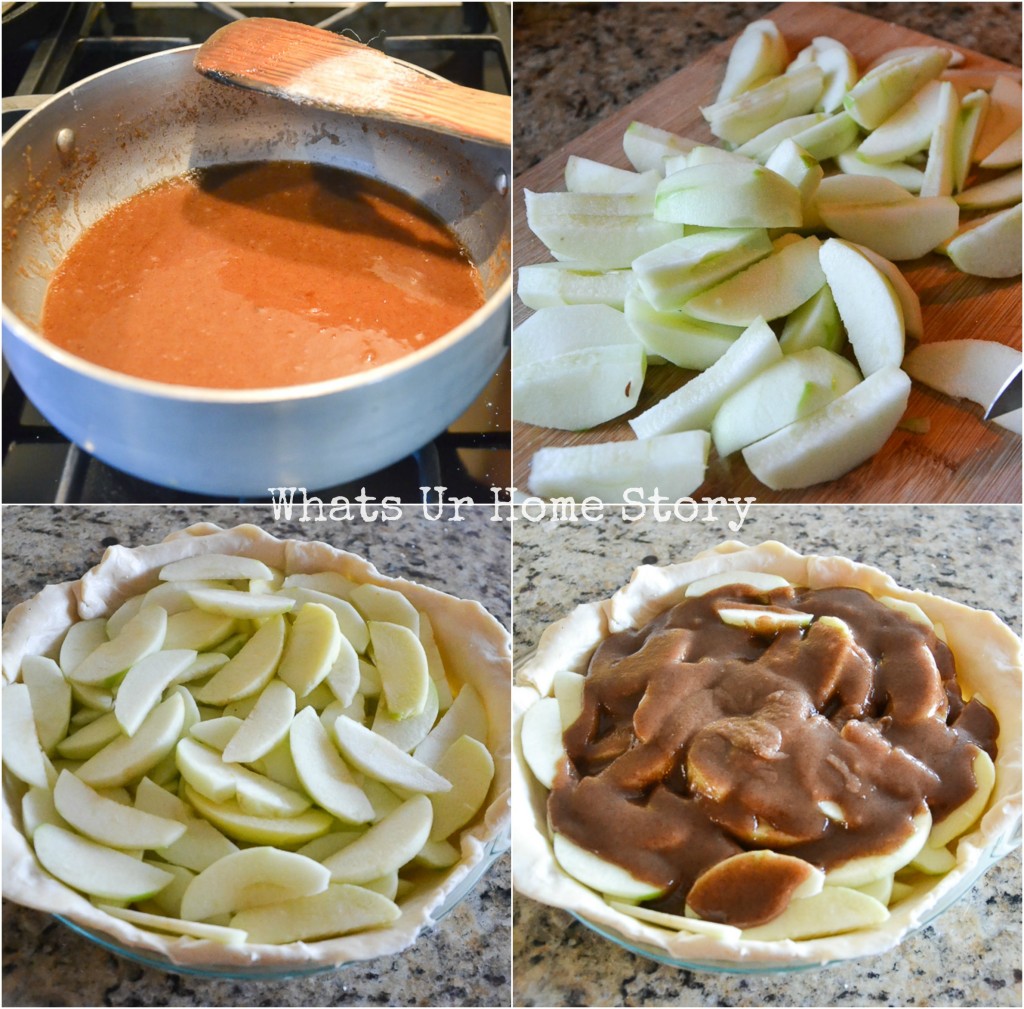 My recipe is an improvisation of a couple of recipes I found online ( allrecipies & Saveur) and uses my go to Butter Flaky Pie Crust recipe from allrecipies.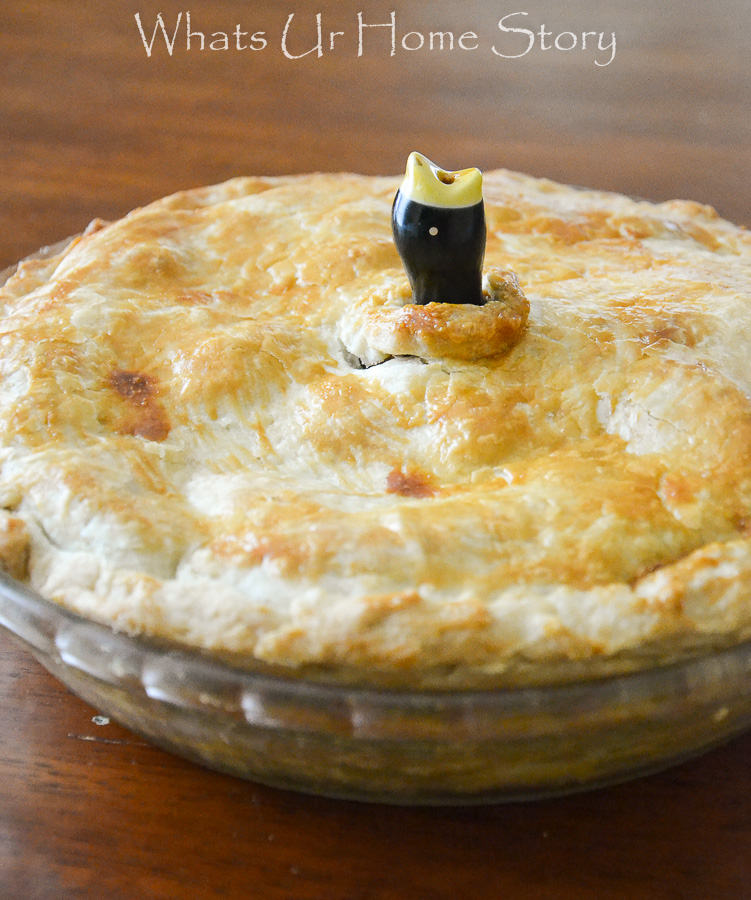 That flakey crust is truly melt in your mouth good!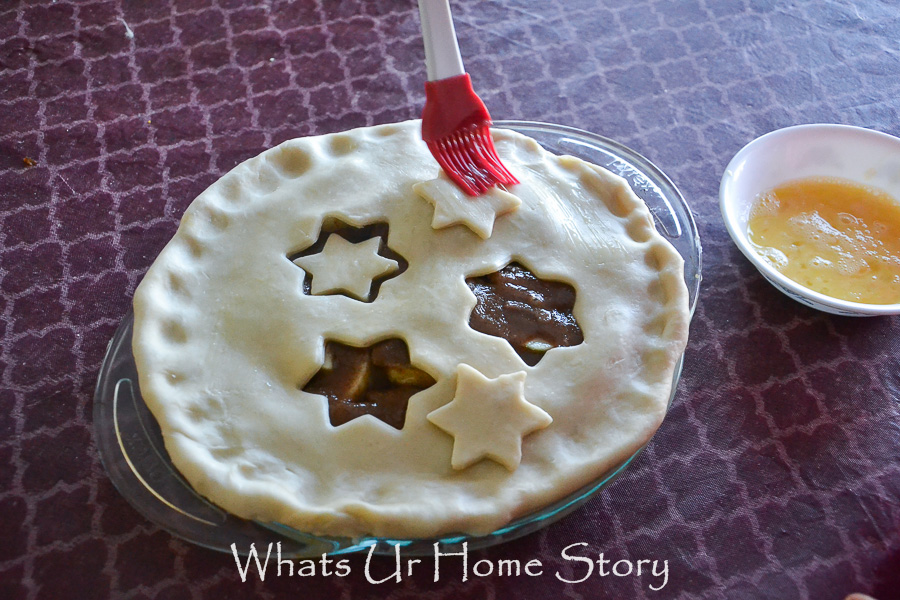 Though this second star caramel apple pie didn't score high marks on appearance (thanks to a sprinkling of brown sugar that got burned in my oven) it was spot on in the taste department.
Caramel Apple Pie
Ingredients
2 disks of pie crust dough (I use the recipe linked below; do not forget to use chilled butter & ice water)
5 Tart Apples such as Granny Smith peeled, cored, and thinly sliced
6 Tbsp of Unsalted Butter
½ cup packed Light Brown Sugar
½ cup Granulated Sugar
3 Tbsp Corn Starch
1 Tbsp Ground Cinnamon
¼ Cup Water
15 soft caramel cubes (optional if you like your pie on the sweeter side; without it the pie was just right not too sweet for us)
A pinch of Salt
1 Egg lightly beaten with 1 tsp of water (for egg wash)
Instructions
Heat oven to 400F.
Melt butter in a saucepan over medium heat. Add in the brown sugar, granulated sugar, corn starch, ground cinnamon, water, and the caramel cubes. Stir frequently to break up any lumps until sugars are dissolved and the sauce becomes thick (5-7 minutes).
Roll out 1 disk of pie dough to fit a 9 inch pie plate.
Trim edges leaving 1" of dough overhanging over the edge of the plate.
Layer the apple slices inside the crust spreading out evenly. If you are using a pie bird like me place the pie bird at the center of the pie before you layer the apples.
Pour the sauce over the apples.
Roll out the 2nd disk of pie dough to form a 10" circle for the top crust.
Place over the top of the pie. If you are using a pie bird, which basically serves and an air venting mechanism
Crimp the edges to form a tight seal and if necessary fold extra dough inside next to the rim.
Brush with egg mixture (to give the finished pie crust a warm shine).
Cut an X or slit at the center of the pie (if you are not using a pie bird) or you could cut out designs like I did with the stars. The idea is to create a vent for the steam that will build up inside when it cooks.
Bake until the crust is golden brown and filling is bubbling, about 50 minutes (depending on your owen it might take a couple of minute more or less).
Let cool completely before serving.
Perfect pie crust recipe