As most of you know I have a thing for numbers (my day time job is that of a financial analyst) so when the 2013 year end WordPress report came along it was fun to see how the blog fared last year. Thought you might get a kick out of it too.
At the end of 2013,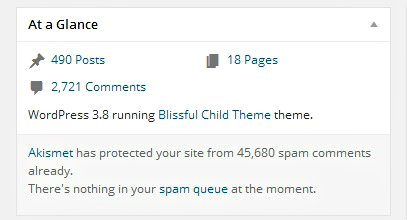 490 posts in the 520 weekdays in the last 2 years. i.e, I missed only 30 weekdays, which most likely were holidays or vacation days. Truly stuck to the 5 posts a week schedule but you already knew that!
What is alarming is the number below all that, the spam comments. 45,680 spam in 2 years = 93 spam comments for each post! Feel a blogger's pain? Thank you Askimet for stopping them from surfacing on the blog!
An interesting way to look at the 2013 #s;

What bothers me though is the list of my most popular posts below.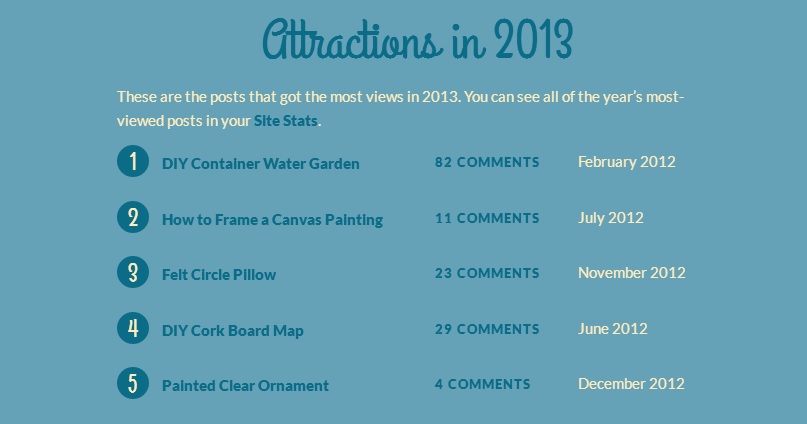 See all the most viewed posts were written in 2012? How come none of the 2013 posts made the cut? Or does blog traffic follow a 1 year lag pattern?
Another interesting fact, the location of my readers.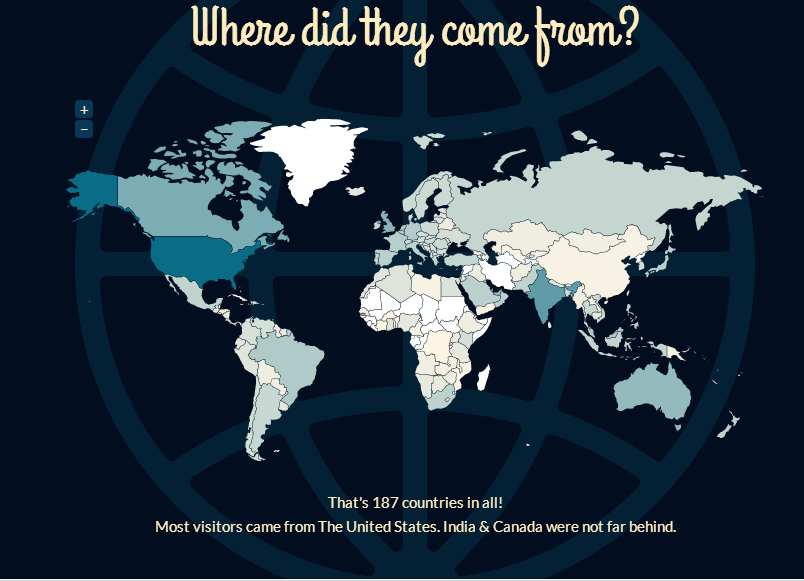 Wow 187 countries! That was indeed a surprise. A big hug and thank you to each and every one of you!
Wasn't that fun? What do you think of the numbers? Nothing eye opening but definitely interesting. Hope to see you back tomorrow when we'll resume our regular projects posts.