It has been so long (few weeks) since I dropped in at Home Goods that I'm starting to get withdrawal symptoms! So to keep me sane let's take a look at all the cool stuff from my last trip.
Lately I've been fancying shiny decor especially ones that have gold or brass undertones like my tribal bowl and the brass antiques from India. Not a big surprise that these bowl ($59 each) caught my eye. Perfect for a foyer table!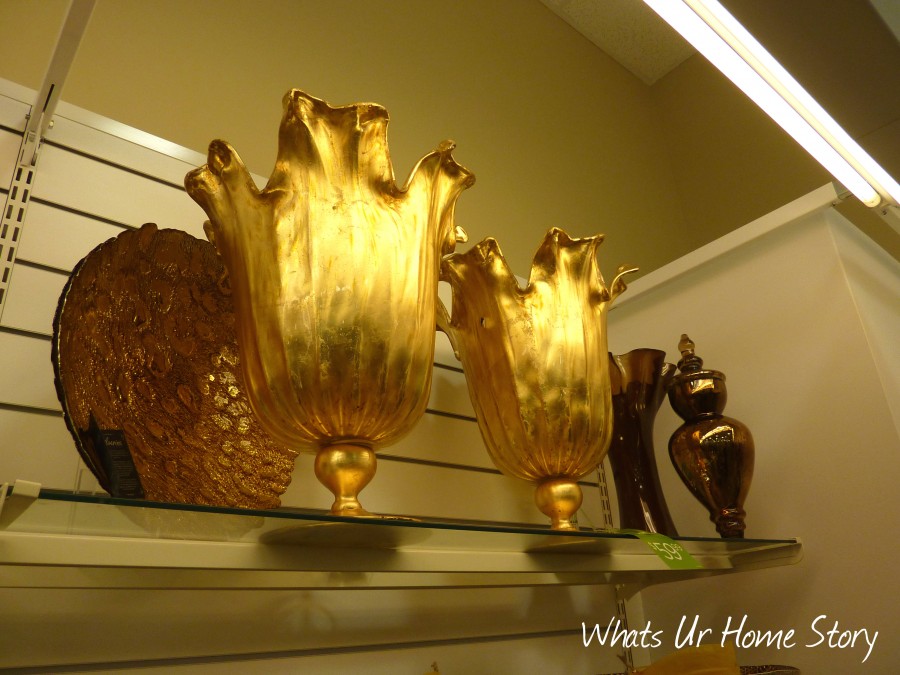 This giant Moroccan lantern was on clearance for $55. Won't it look great on a porch or a just dressing up a corner of a reading nook?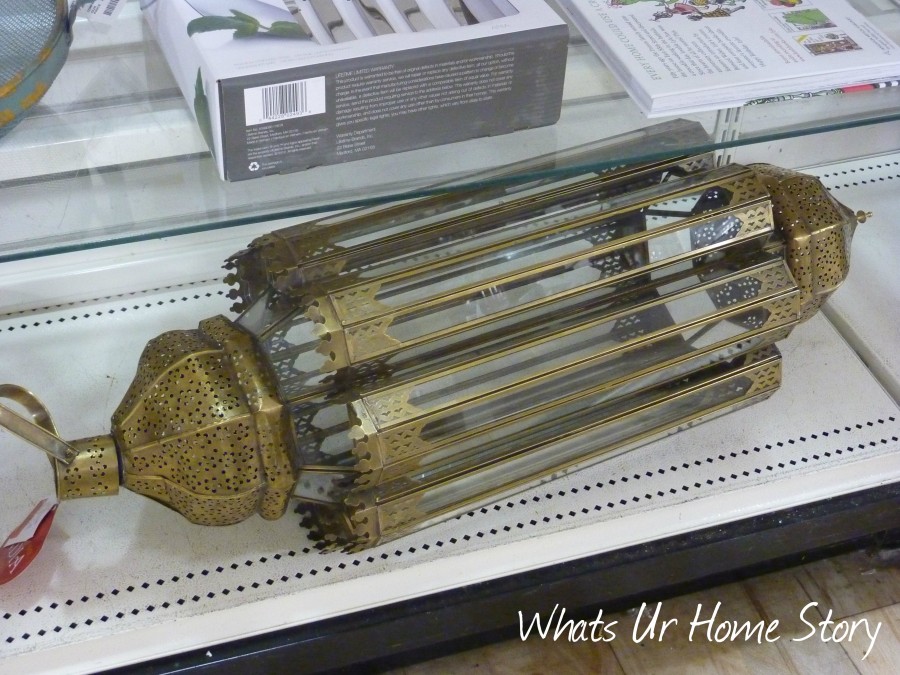 I was tempted to get this artichoke sculpture ($15) and paint it a bright color. Maybe a citron or fuchsia or even red to jazz up the shelves or    coffee table.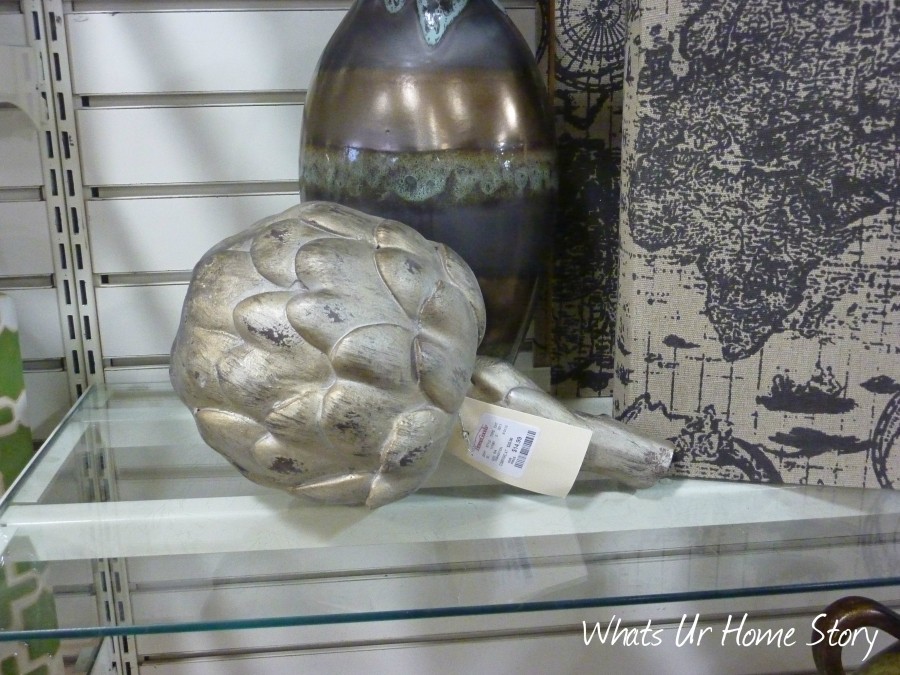 A two way opening sideboard/media console, this is the first time I'm seeing something like this. You could open/close the doors on either side of the  shelves.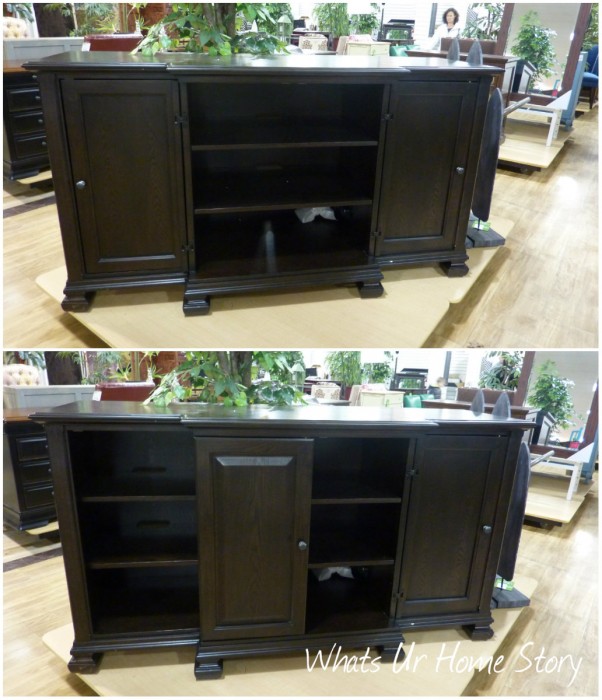 Don't these stenciled lace vases resemble the ones that I blogged about on the last Pinspiration post? They were priced in the $15-$20 range.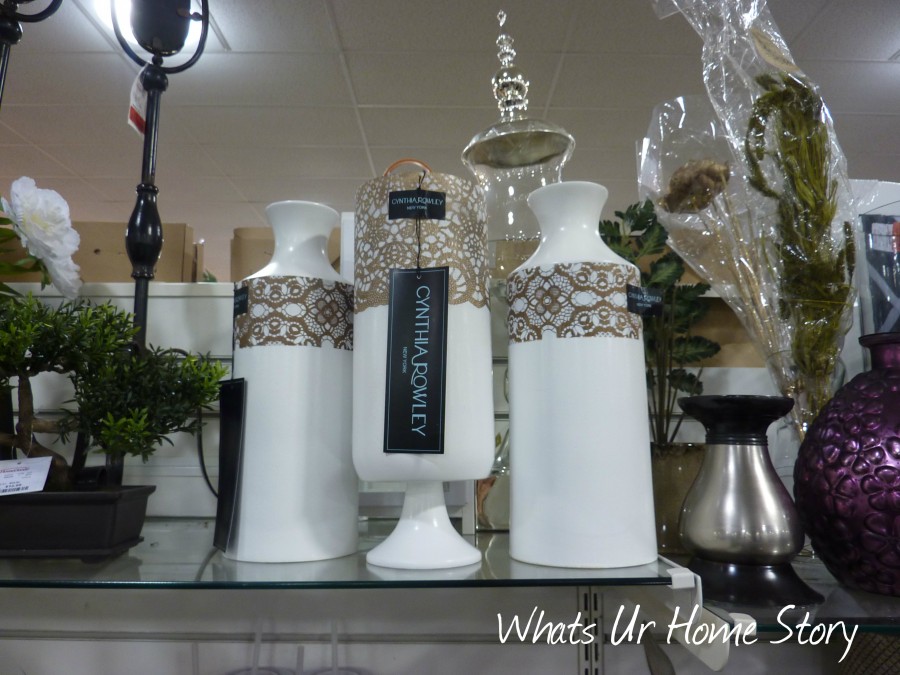 Wish this industrial bar stool ($100) came in a student desk chair size! Would have been perfect for my son's explorer themed room.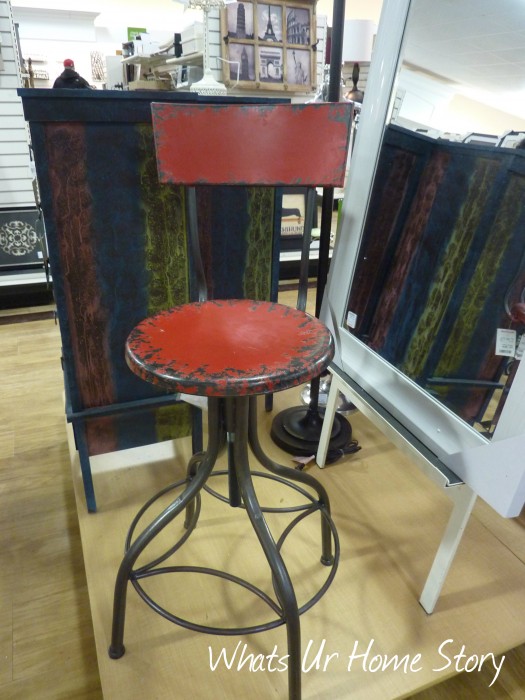 Leaving these two behind was actually heartbreaking. A scented candle in a scalloped gold vase ($8, large size for $18) and bird cloche for $15.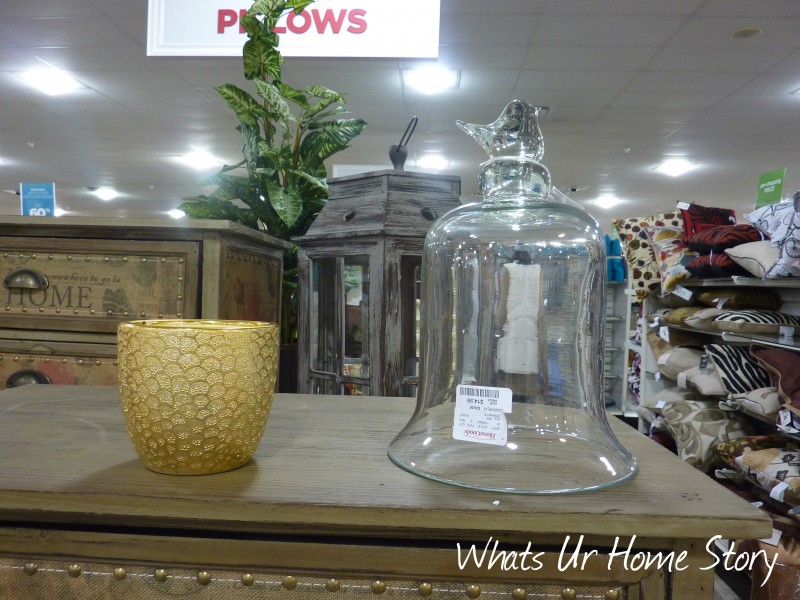 The candle was more of a want than a need and the cloche was curvier than what I would have preferred.'Lets say there was at least 20 mins of deliberating!
I know a lot of you are Home Goods fans. What have you found lately at Home Goods? Read more about my Home Goods love here.