This time around we are dropping in at an art store close to my place that is sadly, closing its doors, the Art  & Frame Depot. They were having a 50% off sale which sounded pretty exciting. All the stuff in the store was discounted even further down. Here is a look at some of the paintings that caught my eye from an art work/price point of view.
This NYC skyline painting was discounted to $90 with an additional 30% off. Love the colors in the painting, planning to use the color combo in the future some where.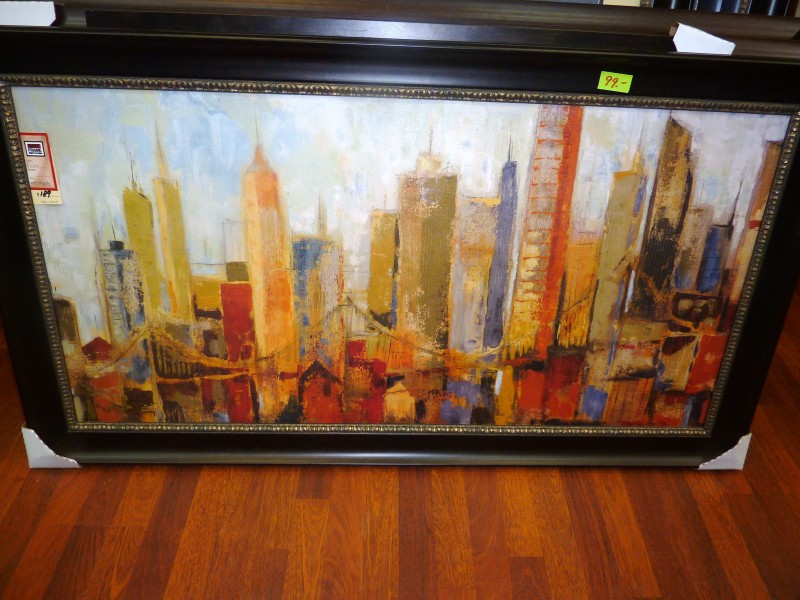 Take a close look at this one (again 30% off the price shown). Though I'm not into pig decor that guy, ready to take a dive, is absolutely cute.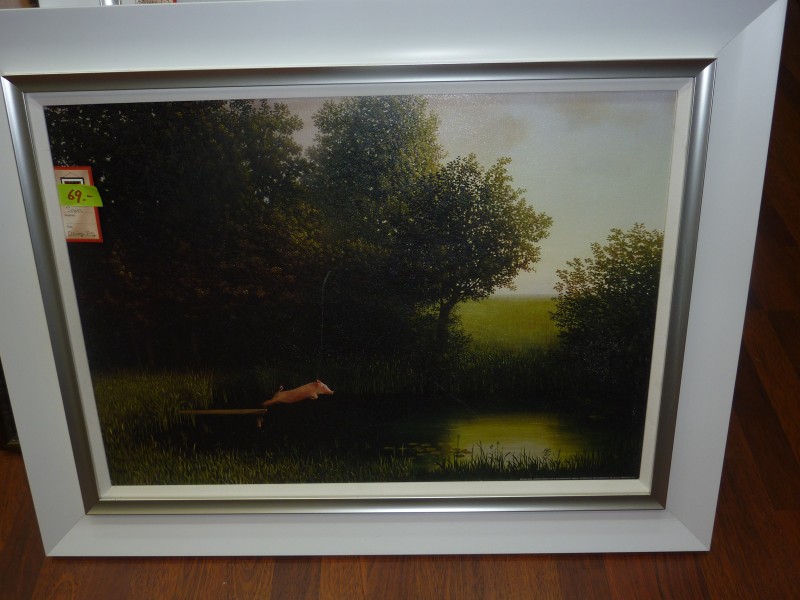 I even toyed with buying the paintings just for the frames so that I could use them for my own paintings.  The additional 30% off was really enticing, especially on the two below.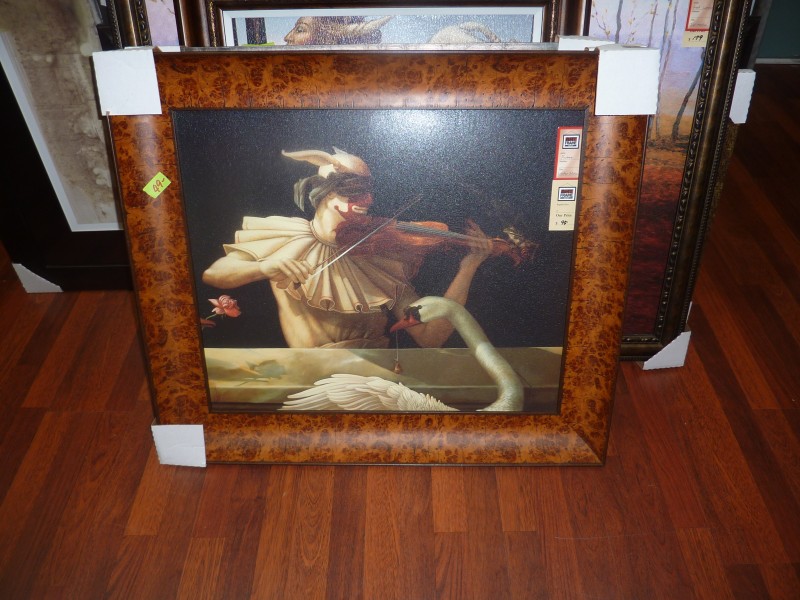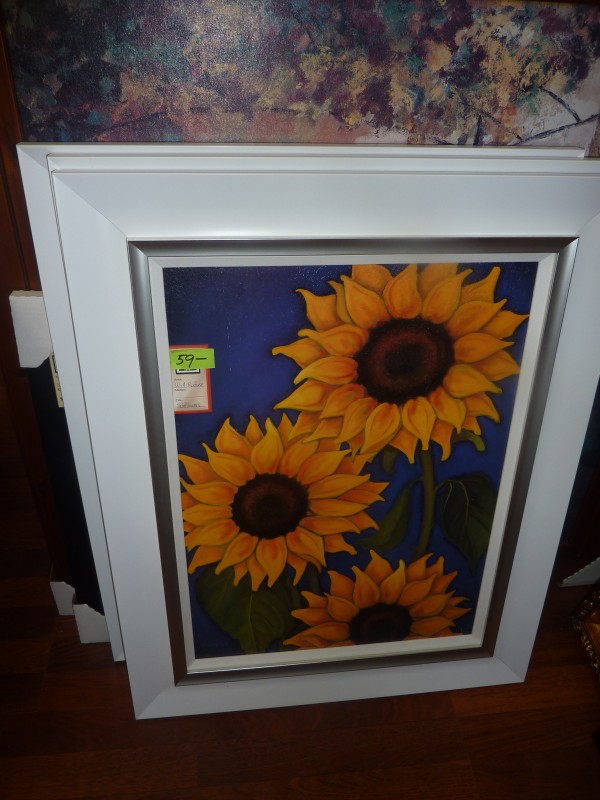 Nope, didn't buy a thing. Guess I'm a cheapo. The store is still open. So may be will take a 2nd look this weekend. Hopefully there will be more discounts.
Enough with the art talk. On to furniture. As I mentioned last week, I'm on the look out for a mirror chest/console. On a recent trip to Tuesday Morning spotted two of these. Liked the size of this one but was not really sure of the style.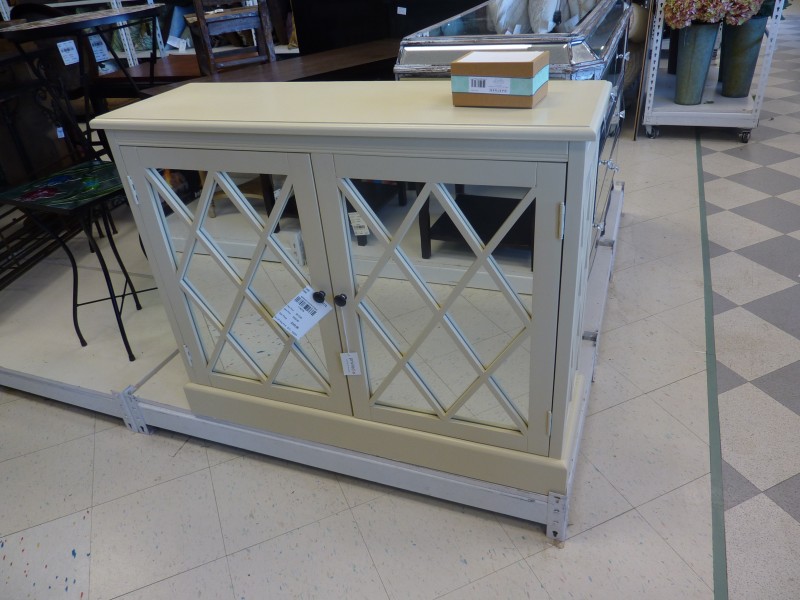 This was a solid piece but was too shabby-chic for us.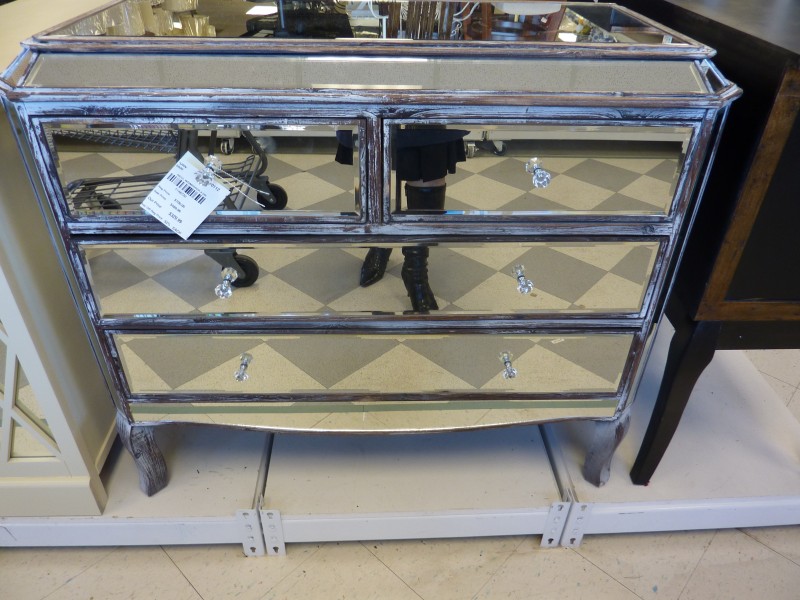 Now for the 'pièce de résistance'.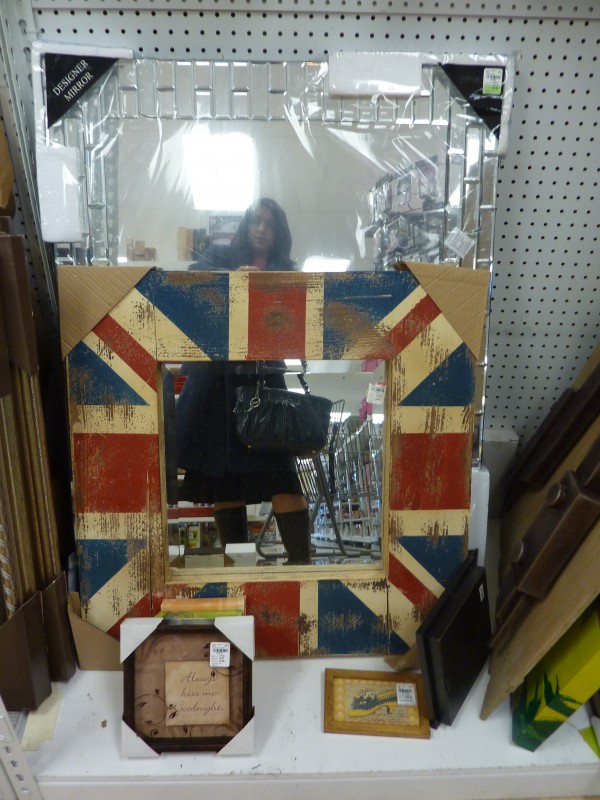 I absolutely fell in love with this Union Jack mirror. Again the fit with our decor was an issue, so unwillingly left it there 🙁 .