Have you seen West Elm's latest catalog? Not sure if it is a holiday thing or not but this time all their rooms seemed to have been accessorized a lot more than usual. You know, not the clean lined sparse modern feel. This one had a more earthy, lived in vibe which I'm all for. I guess 'coz the underlying theme was rustic revival. As any avid DIY enthusiast would vouch once I had my fill of the decor I got down to business looking for projects that I could try at home. Surprisingly there were quite a few, of which I'm listing my favorites.
#1 Handmade Paper Art – Maybe this could be a paper mache project? You could even get away with a ragged looking piece of drop cloth framed with a burlap mat.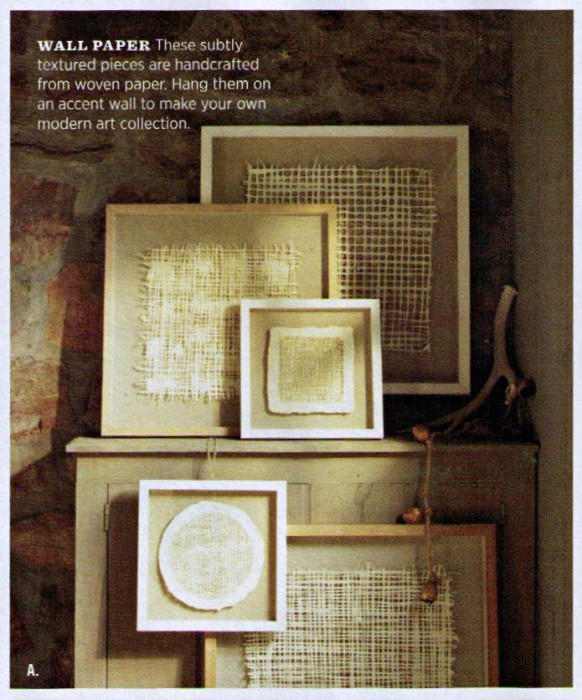 #2 Capel Baskets – To mimic the look of these handmade baskets from North Carolina you could try painting a similar pattern on cheaper baskets from Home Goods or Ross.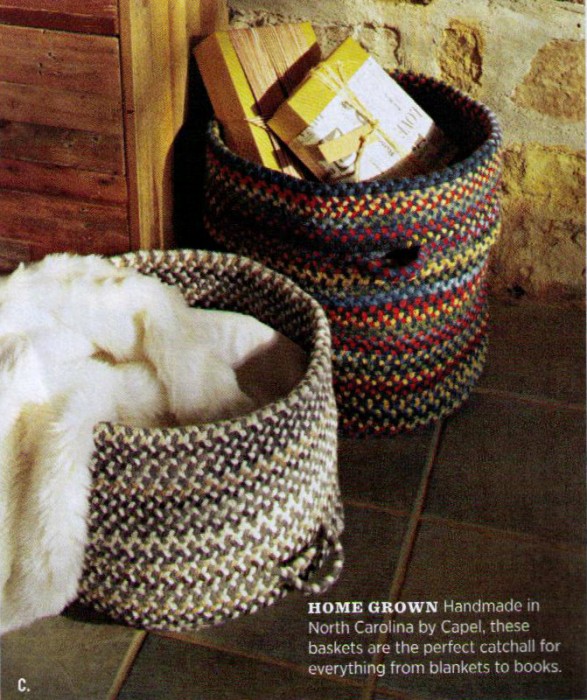 #3 Stria 3-Drawer Dresser – Take a simple IKEA dresser and pallet away to glory! You could even use 2 x4s from Home Depot /Lowes.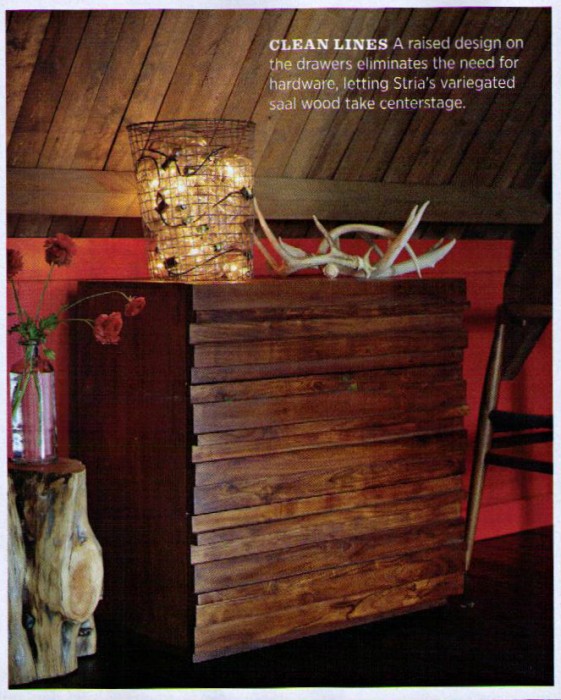 #4 Baggu Dipped Tote – Stencil or stamp the design of your choice on plain Canvas tote bags
. Tape the bottom part and paint it the color you want to recreate the dipped effect.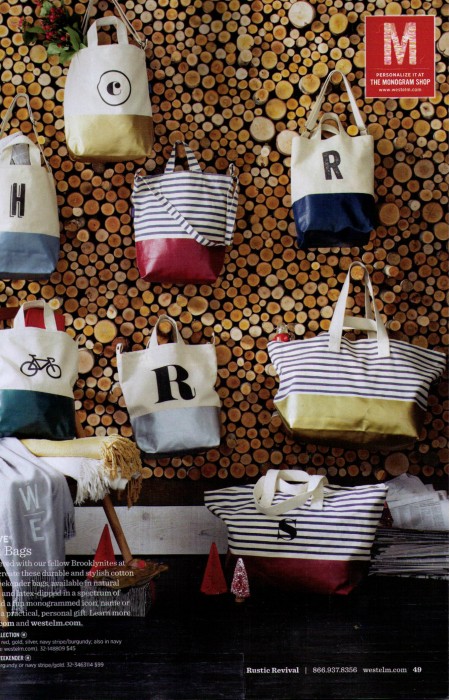 #5 Melissa Joy Manning Chandelier – Spray paint some stainless steel flat washers
 gold, attach them with fishing line to a wire wreath frame
 in varying lengths. Now connect your DIY wonder to a pendant light kit and voila you have an authentic knock off!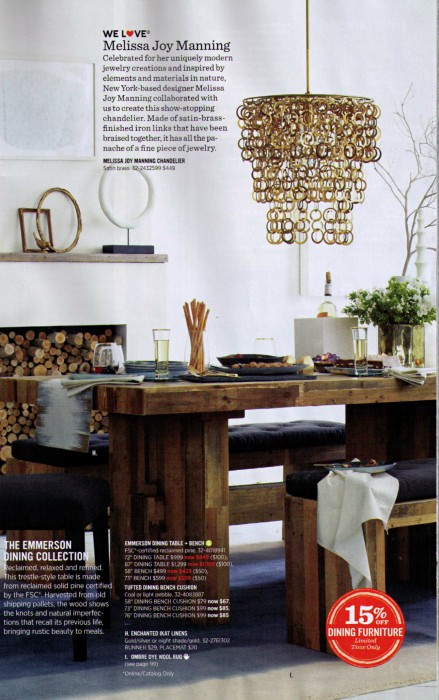 #6 Parsons Wall Clock – Prime and paint a square piece of wood in whatever pattern that goes with your decor and add a clock kit.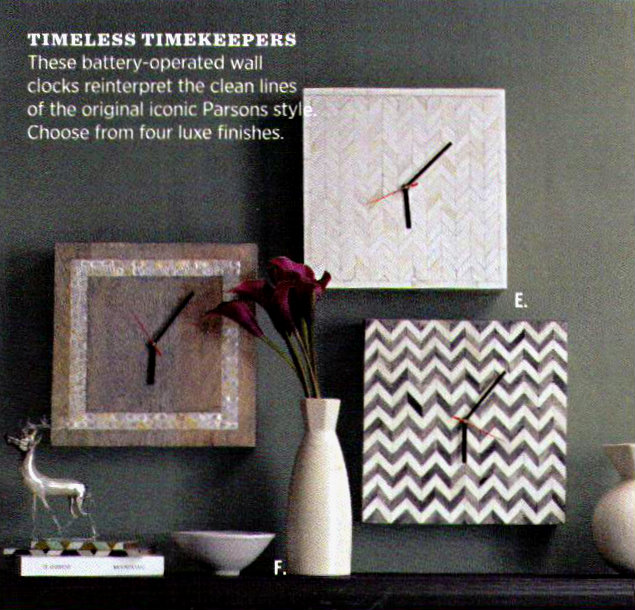 So which one are you going to try?
Disclaimer: Post contains affiliate links