Just realized that I haven't given you the details about oval picture frame in the guest bedroom.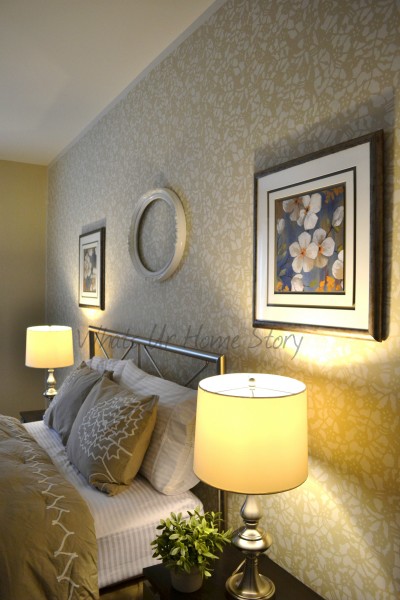 Back in May I found this frame in need of some paint love at our local Salvation Army.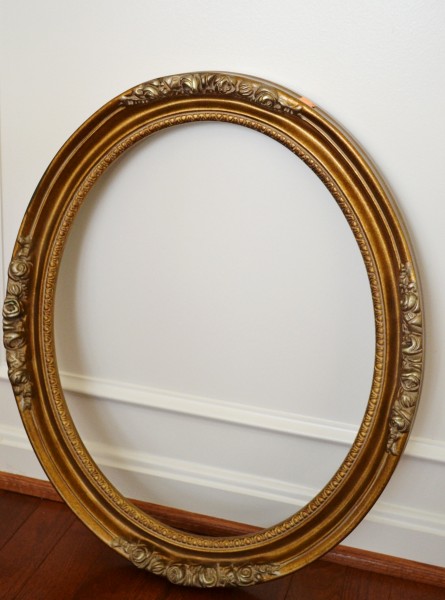 I swear the gold was not as vibrant as in this pic. There were tiny black specks all over it. It is one of those cheapo plasticky (I think…not wood for sure) frames.
Out came the Krylon Dual Paint + Primer in White Gloss that I had used here and here. Unfortunately forgot to take pics of the process. When you are spray painting anything always follow the golden rule, thin even coats. If you try to spray too much, the paint will start dripping and once you wipe it off the finish won't look good. How do I know? Been there, done that (for another project though). Had to sand the whole thing down and start over!
After 3 coats of paint we were good to go. But there was one problem. The frame did not have hanging hardware. As luck would have I just couldn't find any of the hanging hardware at home! Both of us were 100% sure that we had tons of it but had completely forgotten where we had kept it. Half an hour of frantic searching was enough for us to switch to plan B. Some picture hanging wire left over from this project and a staple gun.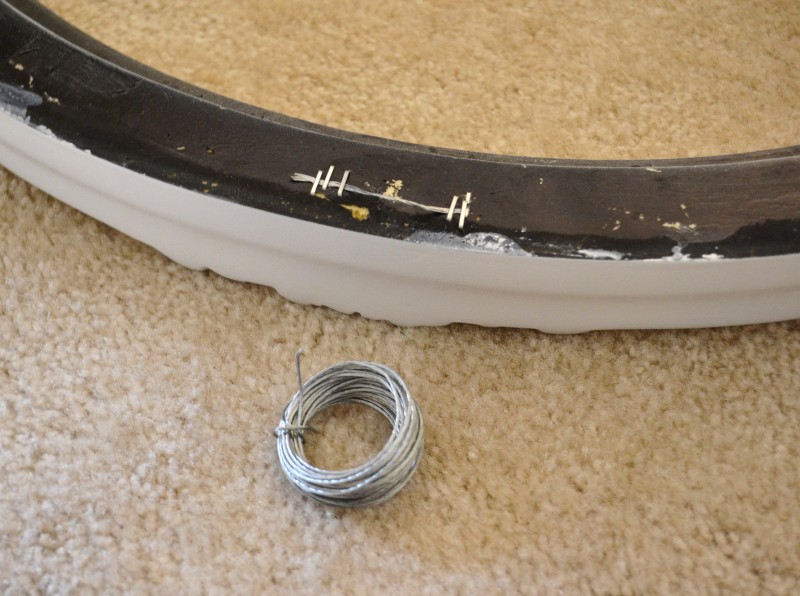 We measured the center of the frame, marked the spot, cut a few inches of the picture hanging wire, and stapled the ends leaving some room for the wire to move. That's all it took to update the look.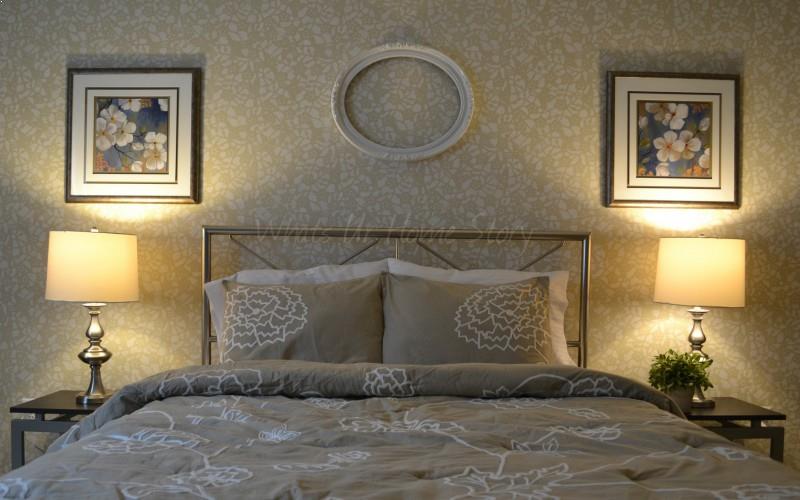 What have you been up to?