If white ceramic animals are the rage in the US then it is Terracotta fauna that is big in India. They come in all forms; horses, elephants, birds and are usually used in landscaping.
Unfortunately I have yet to figure out a way to bring these back in one piece from one of our India trips. So during my last visit I jumped at the chance to get one of these for my mom as her house warming gift. This lil guy sits actually stands on her porch flanked by greenery welcoming visitors. Isn't he super cute?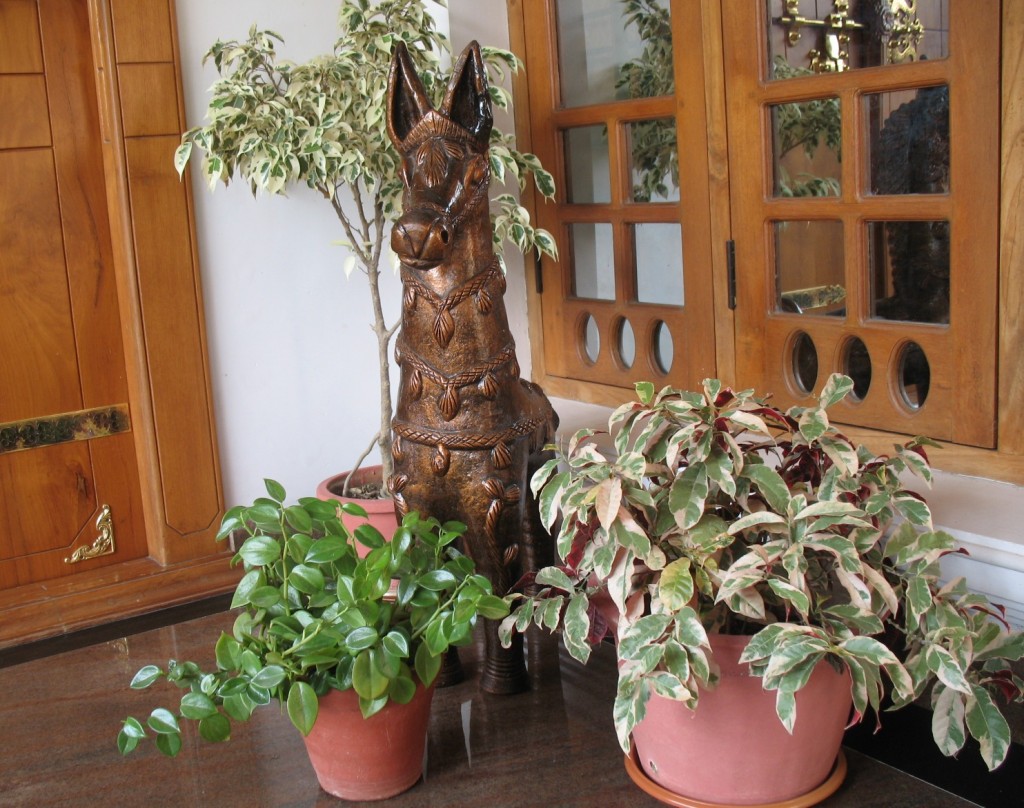 In India, terracotta pottery is widely used in both indoor and outdoor decorating.  Intricately handcrafted urns and figurines adorning the perfectly manicured lawns and lobbies of luxury resorts is a common sight. Luckily amma (that's mom in my mother tongue Malayalam) shares my love for terracotta and all things old. She has used these oh…so fabulous urns that are actually family heirlooms (my great grandmother used to store tamarind in them) around the house.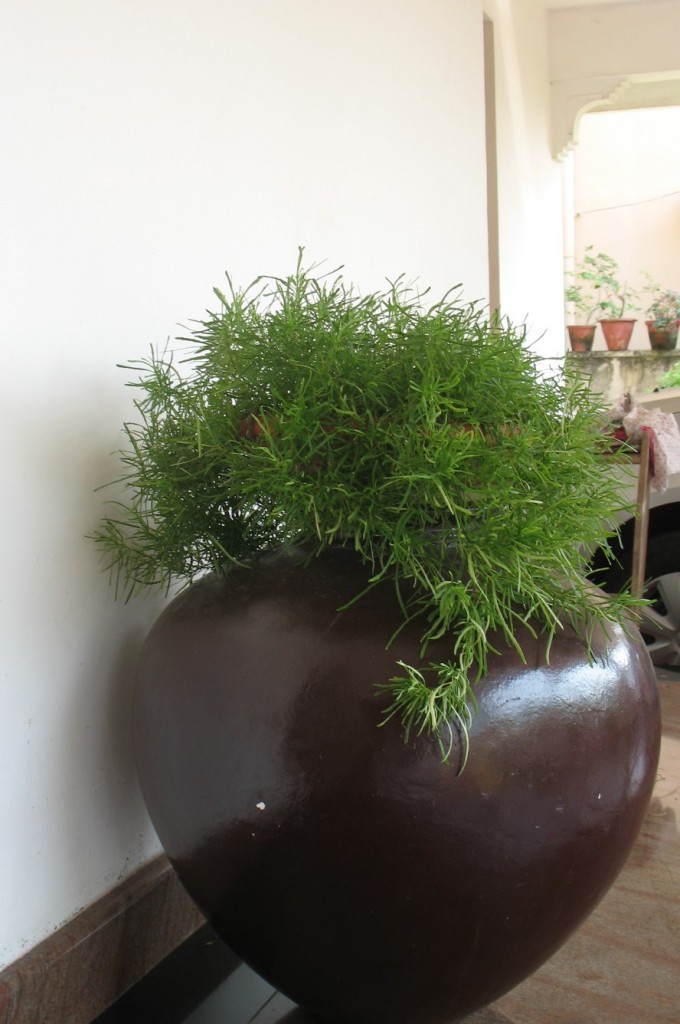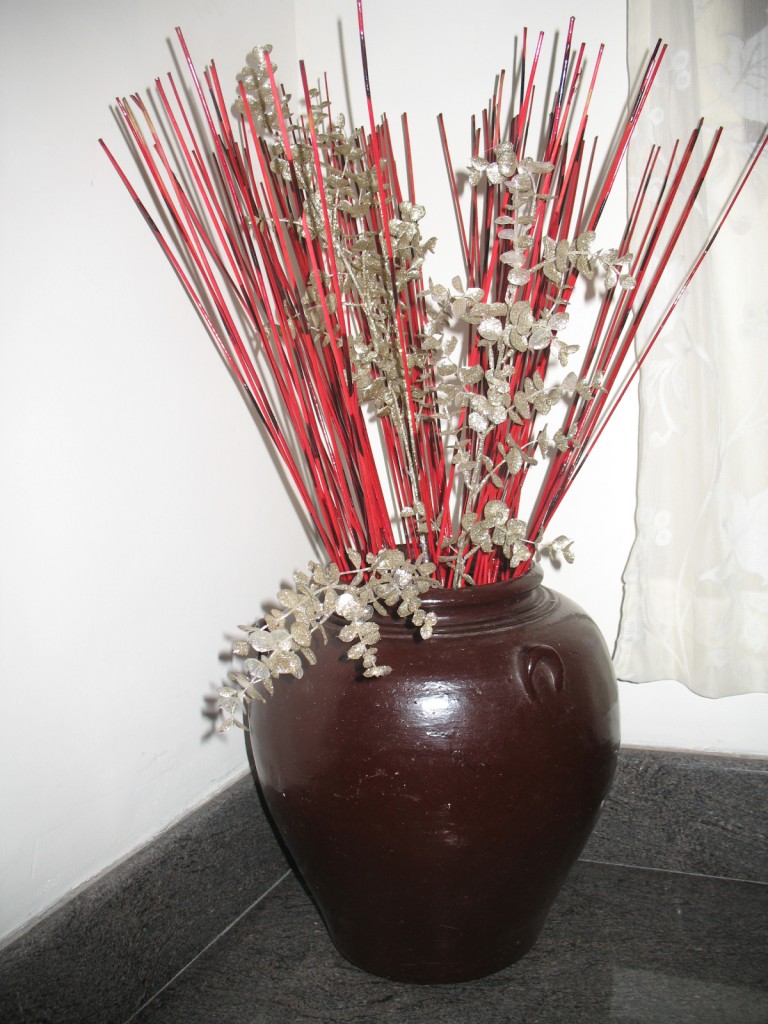 Kumbham Murals, an artisan community in Kerala, has an interesting take on terracotta. I discovered this set of talented artists during my "things to get from India" research before my last trip. Absolutely love their 3D and relief murals.
Have you experimented with ceramic/ terracotta animal decor?
PS: This is part of a biweekly series where I feature interesting decor from homes far away. What better way than to start by paying tributes to my amma! Have a great weekend! See you Monday.