Last weekend I switched the pots on the front door steps with those in the back like I do every spring. Luckily the dianthus in the back pots have come back in full force this year. I split them up into as many pots as I could. As a result I needed to buy only a few annuals to add some color.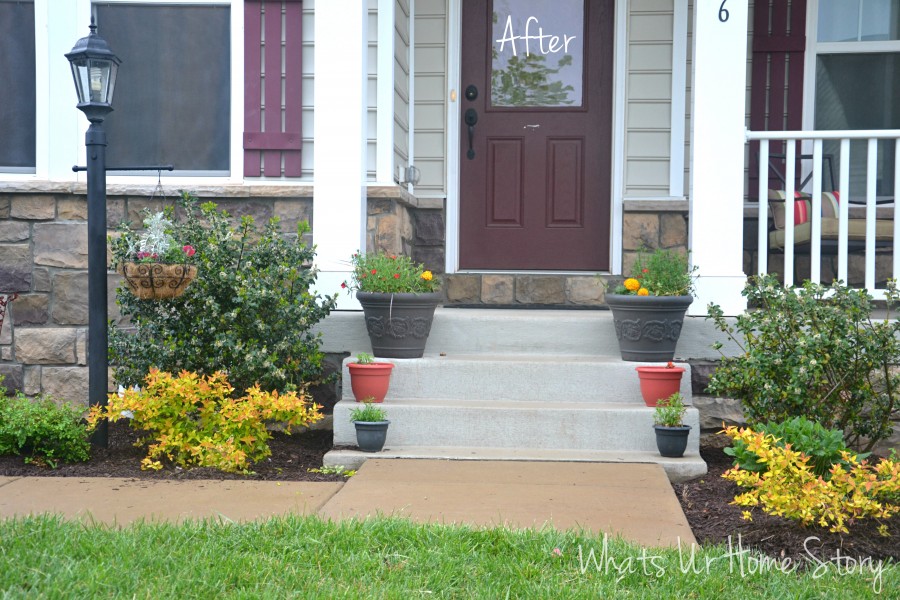 Here is what it looked like before.
I ended up spray painting the lamp post and the pole from which the coconut husk planter (same one as last year) hangs. You can see the change much better in this before and after shot.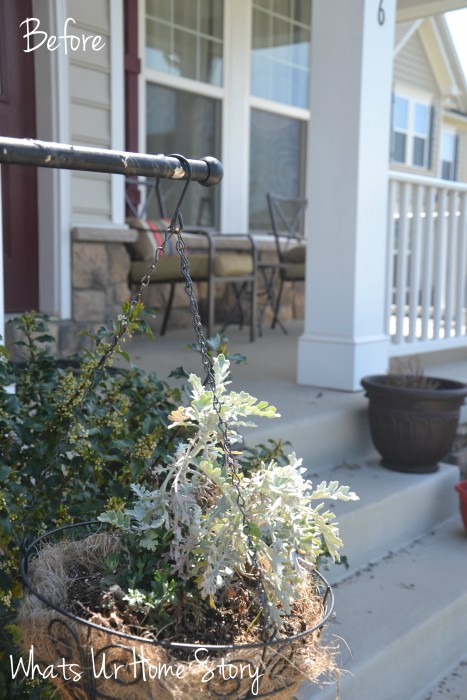 I took the hanging pole out, sanded, and painted with a paint + primer black spray paint. For the lamp post, I just went to town with the spray can. Might not be the best way to paint a lamp post but it was one of those projects that happen on a fly without much thought going into it. So far so good, seems to be working.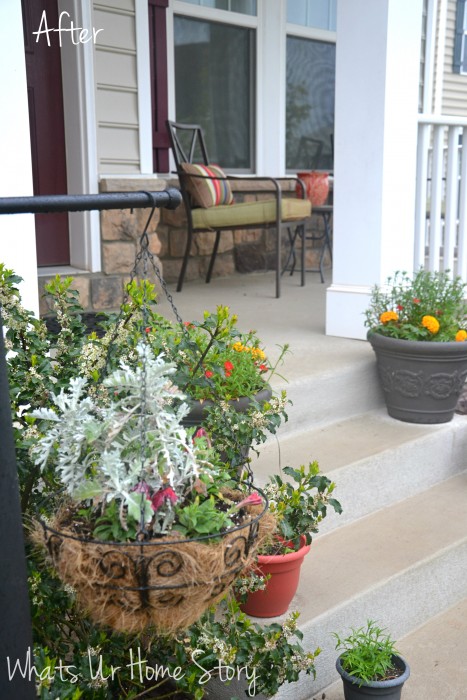 We also got the mulch laid on the flower beds and the edges cut. Love how clean everything looks now.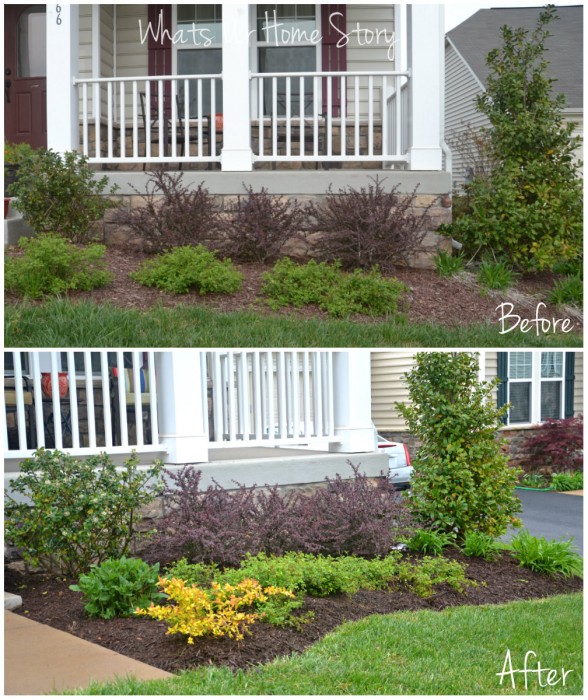 See the empty spot on the right corner of the bed? I planted a few crocosmia bulbs there and in two other spots in both the front beds.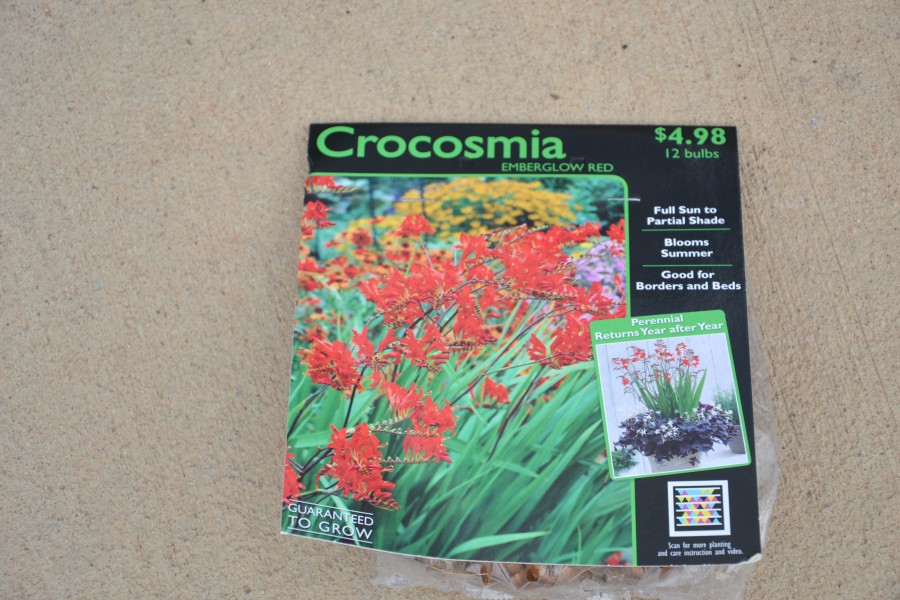 Have you started working on your yard yet?