Without wasting much time let's dive right it.  Again this week's inspiration mood board is from The Washington Post (Wa Po) House Calls section. Designers Frances Temme and Linda O'Connor of O'Connor and Temme transform the bowling alley like room into a cozy and sophisticated space. The space oozes with class but at a price tag of $7,962 for their Splurge version and $7,112 for their Save version it is over my budget. So if I was trying to recreate the same look in my home, this is what I would do;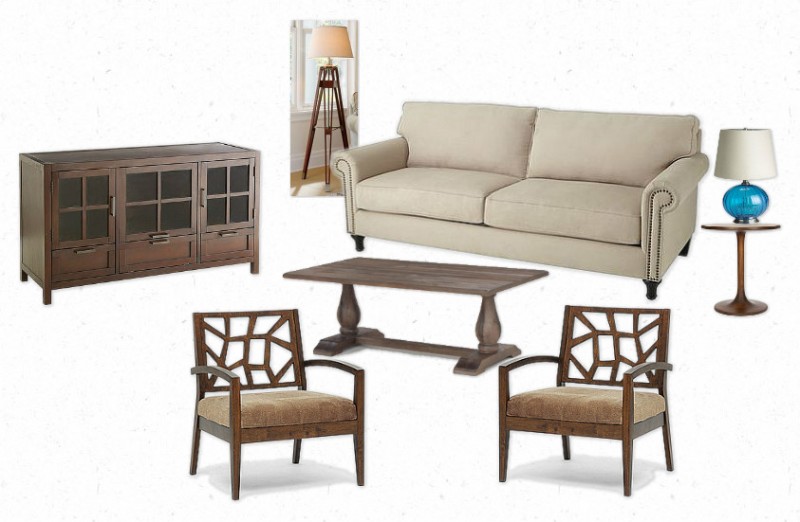 The budget for my version – $3,958. That is over 56% in savings over their Save version!!! So how did I do it?
Accent Chairs
#1 WaPo Version – Ankara chairs in khaki ($699 each) from Crate and Barrel
#2 Mine – Jennifer Wooden Modern Lounge Chair from Overstock @ $214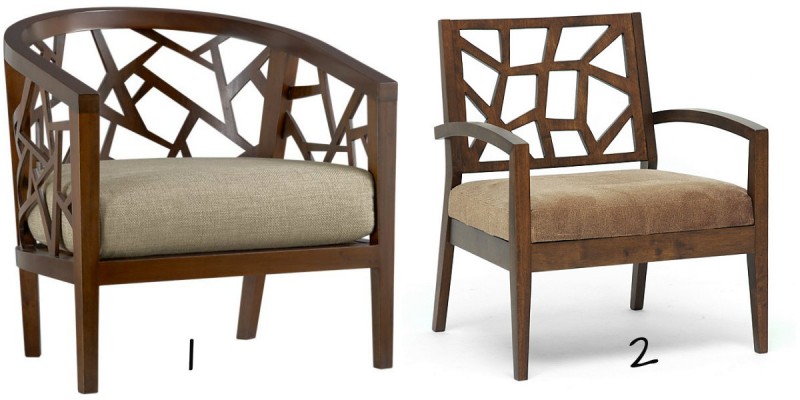 Media Console
# 1 Blake gray-wash media console ($1,499) from Crate and Barrel
#2 Sausalito TV Stand from Pier1 @ $600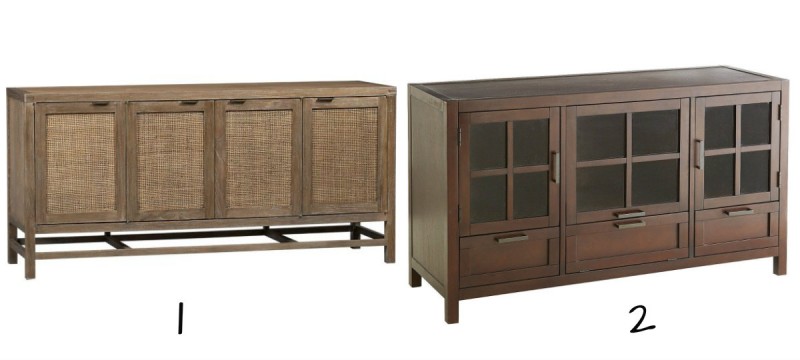 Sofa
#1 – Carlisle Slipcovered Sofa from Pottery Barn at $1,599
#2 – Alton sofa @ Pier 1 for $800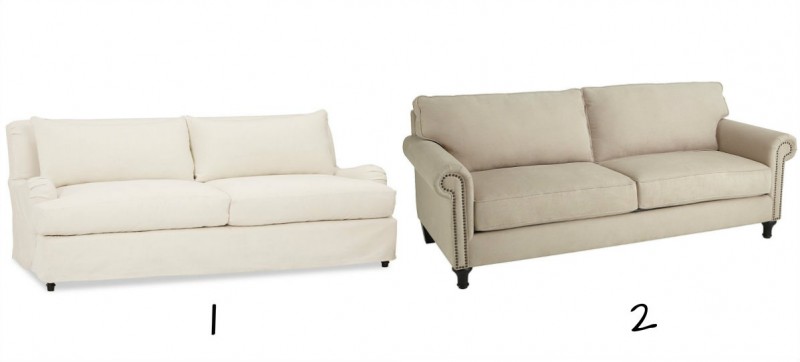 Floor Lamp
#1 – Tripod Floor Wood Lamp from West Elm for $199
#2 – Linden Street Surveyor Floor Lamp for $130 from JCPenny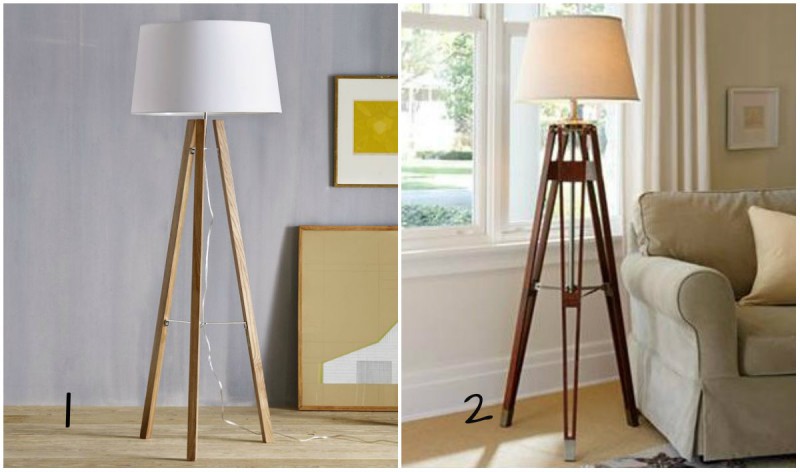 Table Lamp
#1 – Eleanor Table Lamp for $179 from Crate and Barrel
#2 – Turquoise Glass Lamp for $60 @ Pier1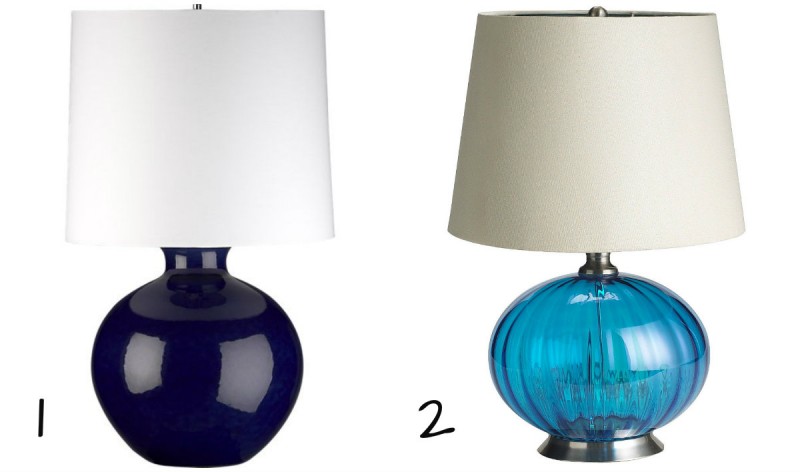 End Table
#1 Mercer Round Side Table from Restoration Hardware @$259
#2 Nate Round End Table from Target for $180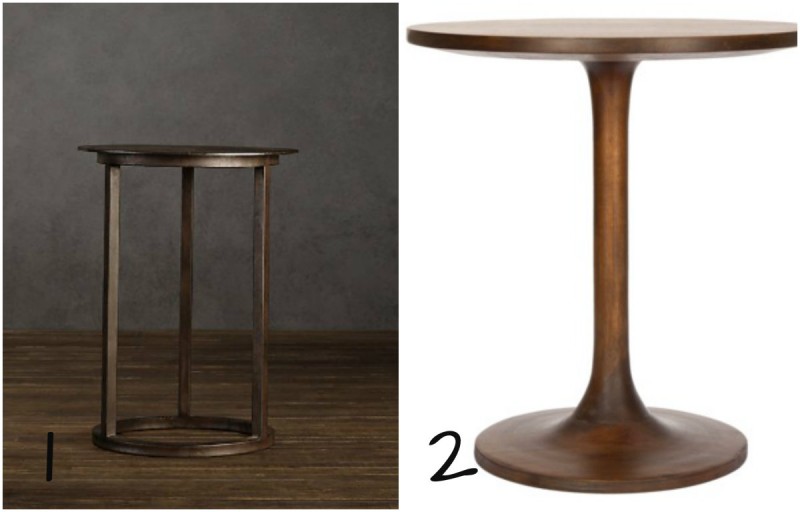 Coffee Table
#1 Wa Po Slurpge version – Industrial Clamp table from Wisteria @ $999
#2 Wa Po Save version – Baluster Coffee Table from Restoration Hardware for $399
#3 Mine – Greyson Coffee Table from World Market @ $180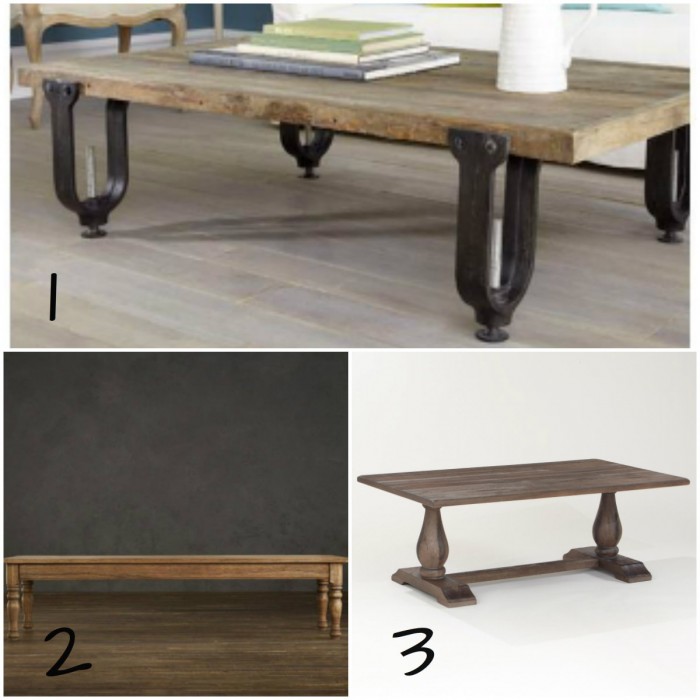 How did I fare?