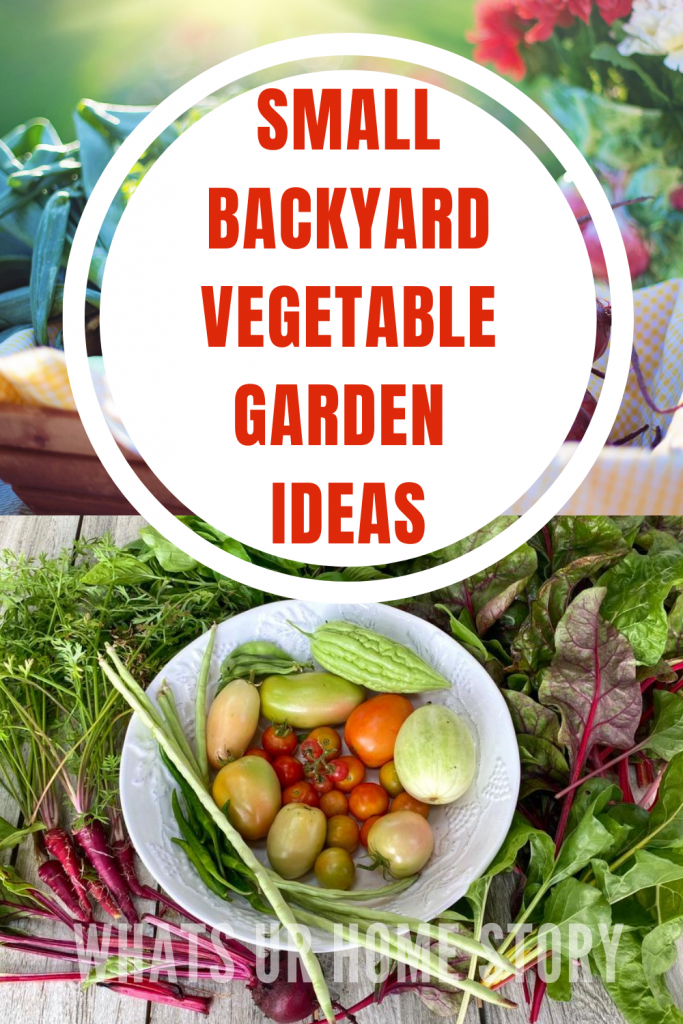 Thanks to living in the suburbs with a super restrictive HOA I have a small vegetable garden. But it sure feeds us well during the season and provides a lot of produce that we freeze and use throughout the winter. In fact my stash of frozen tomatoes from last season ran out only in June. My garden started providing an endless supply of tomatoes in about 2 weeks after that. Do you want to see how I do it with just 3 raised beds and few pots?
These are the restrictions that we have to work with:
1. Vegetable garden area should not be more than 50 sq ft
2. Trellises should be less than 5ft tall and not permanent
3. Vegetables should be limited to only the back of the house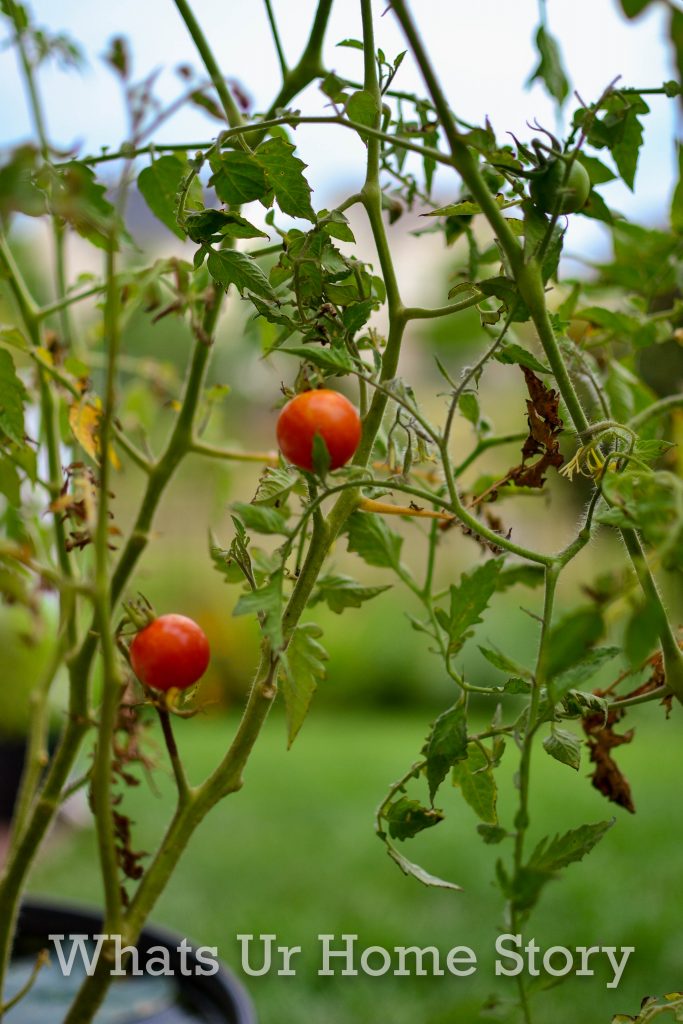 This year the garden has been slow to produce. The heat loving veggies like long beans, eggplant, bitter gourd, and okra started showing up only in late July.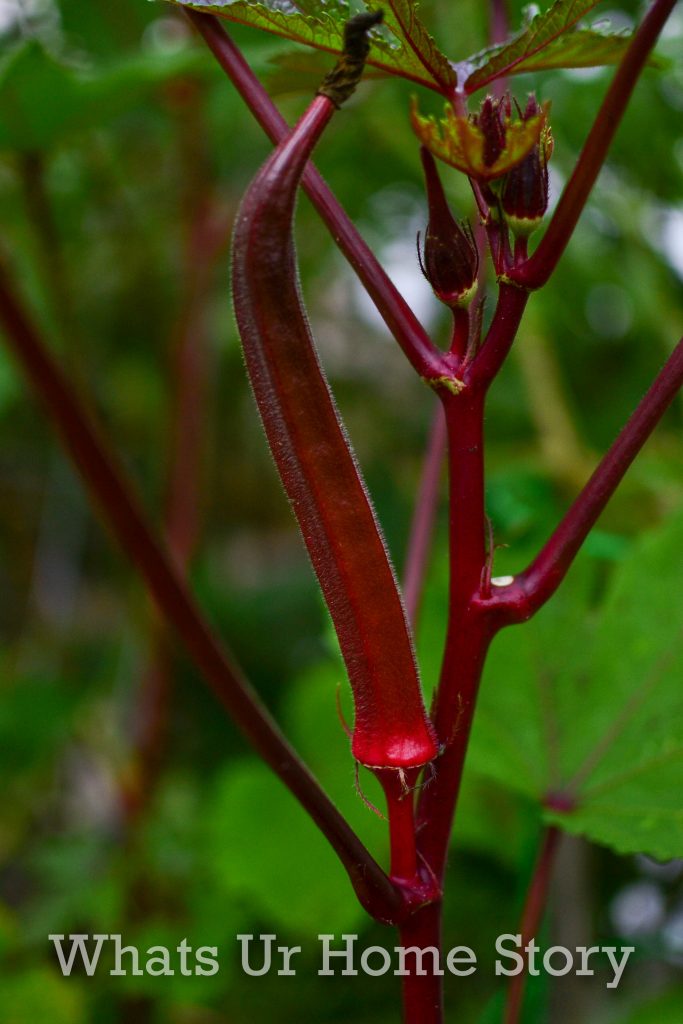 Here's Chinese Bitter gourd, which is actually a lot less bitter than the usual variety, peeking through the leaves and cherry tomatoes.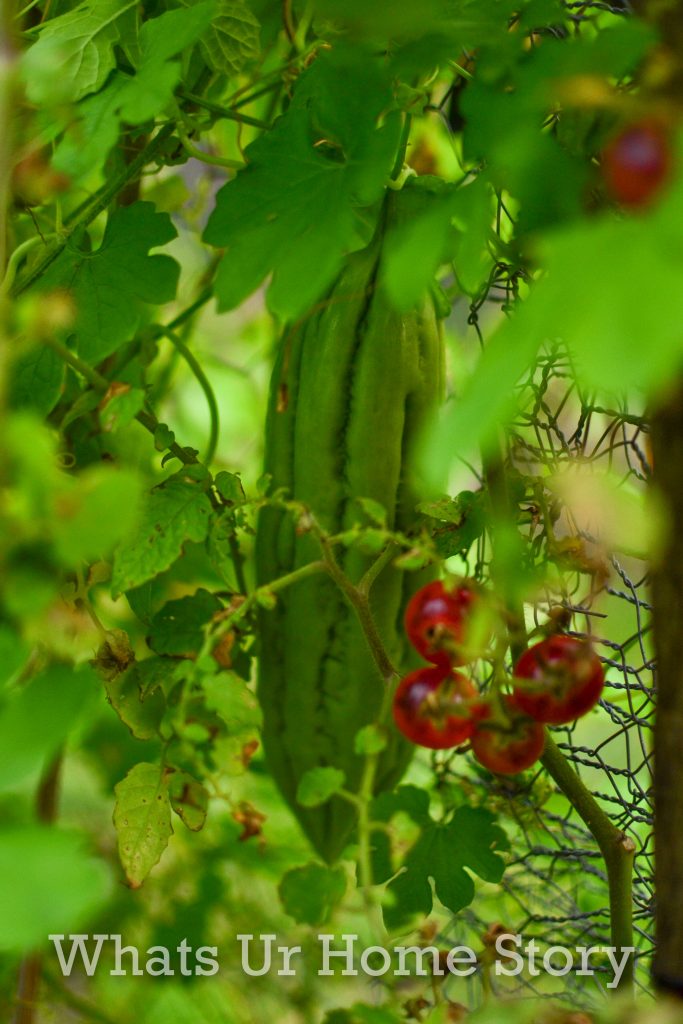 Speaking of cherry tomatoes don't these guys look like small jewels? All self seeded from a plant that I started 3 years ago from seed.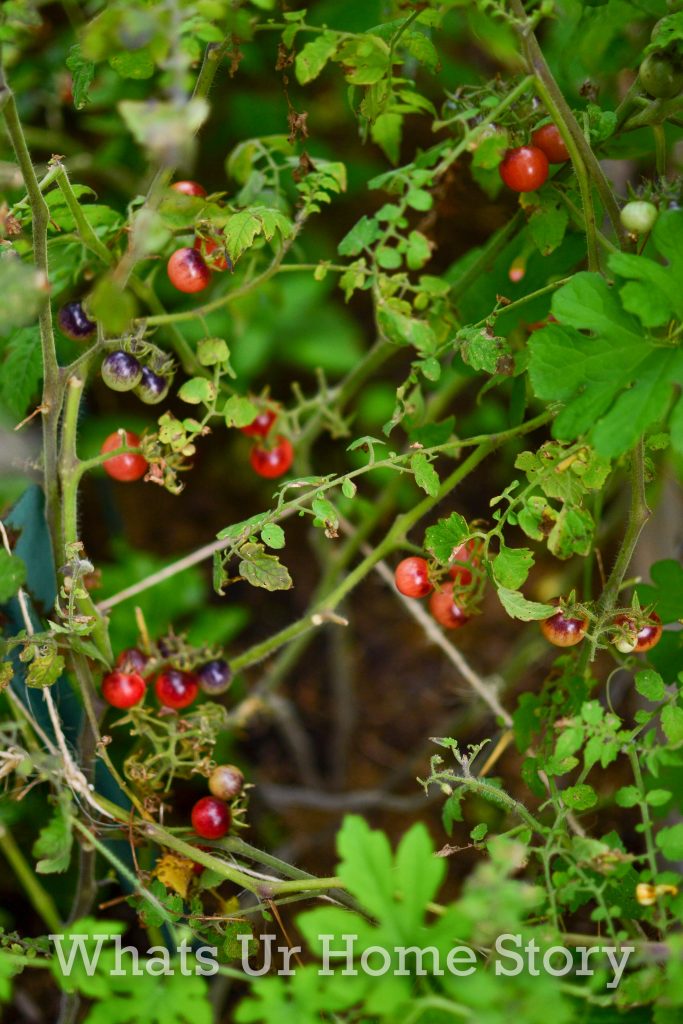 My Bush sugar baby water melon that I grow in a half wine barrel seem to have stalled. Same thing happened to me last year. Do you know what might have happened?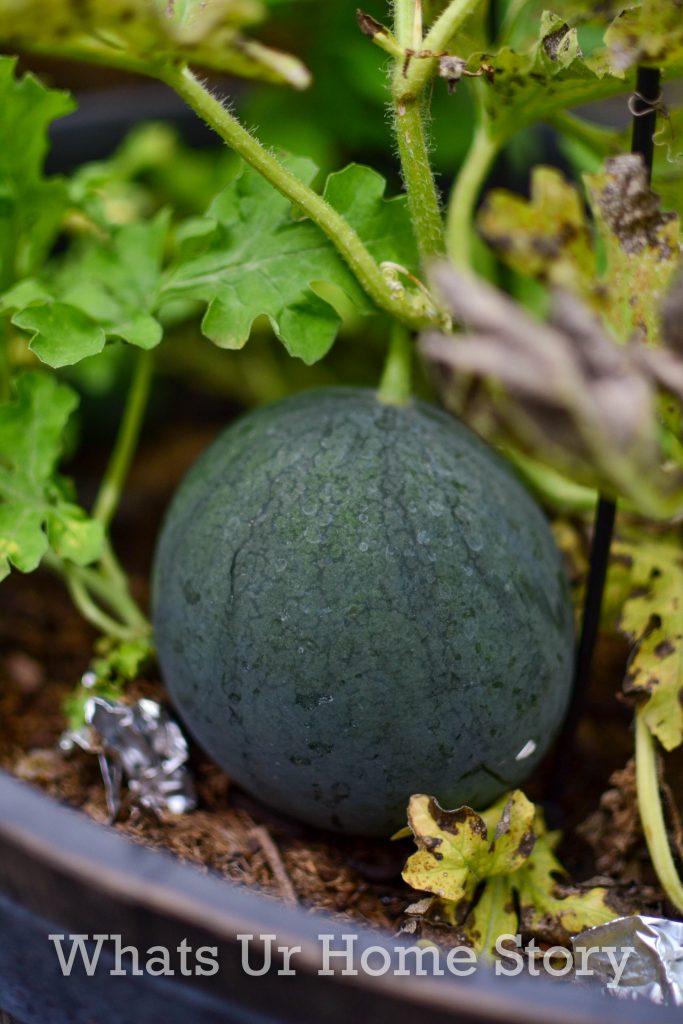 My small vegetable garden is not without issues. The vine borers already attacked 3 of my acorn squash plants. Remember how I started them from seeds I saved from store bought Acorn squash ?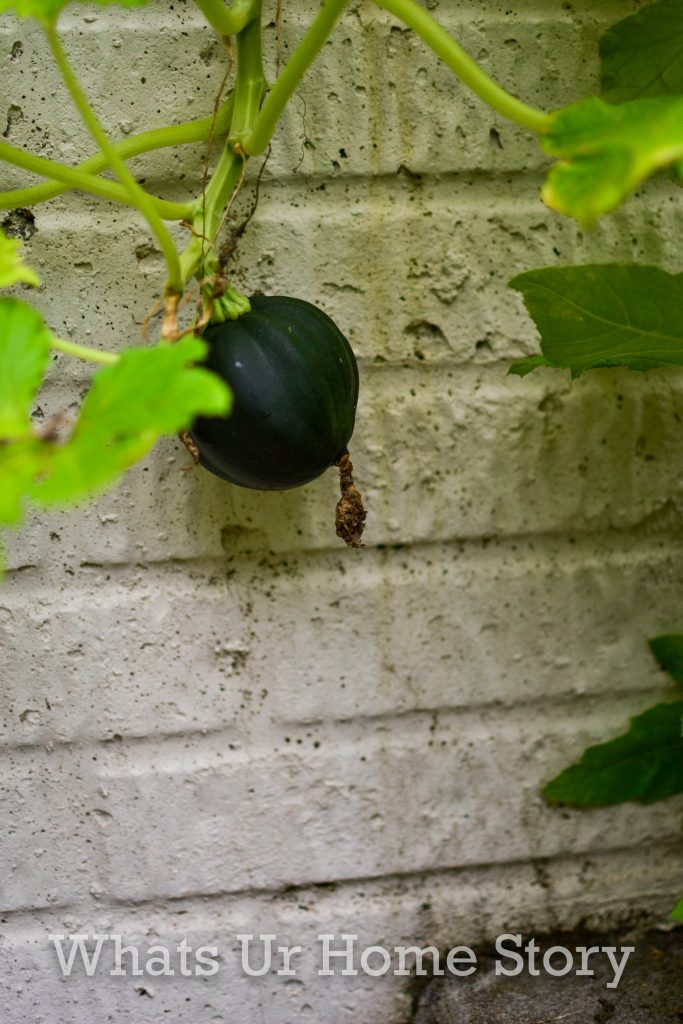 When I took the video around Aug 10th there was not a single flower on my ridge gourd. Now look at these guys. Nature is indeed amazing!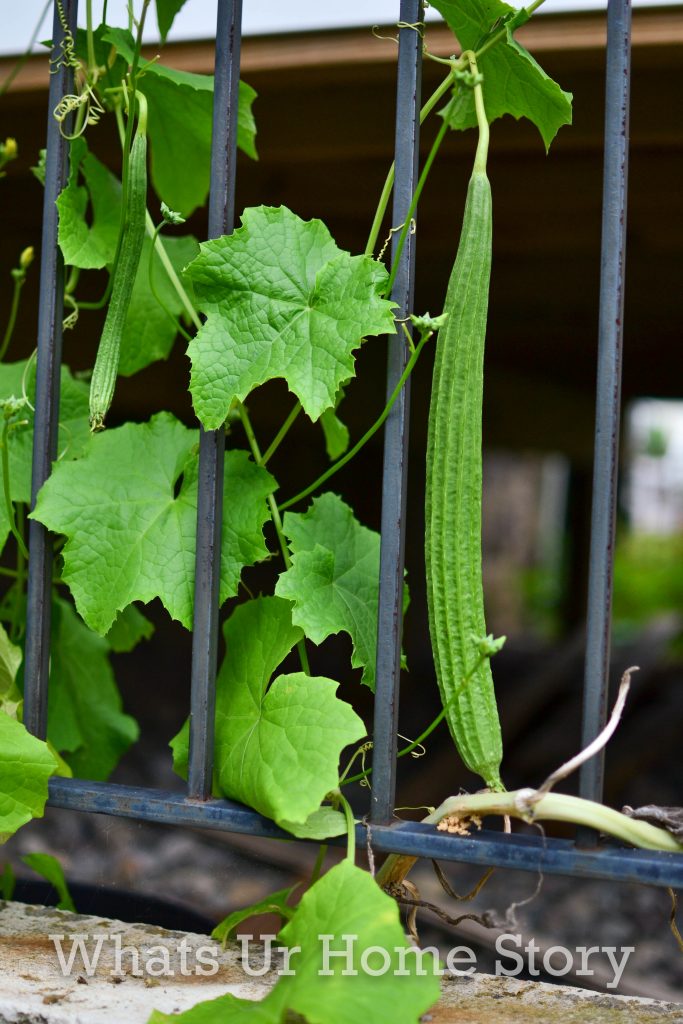 Did you see the traditional South Indian lunch I made at the end of the video?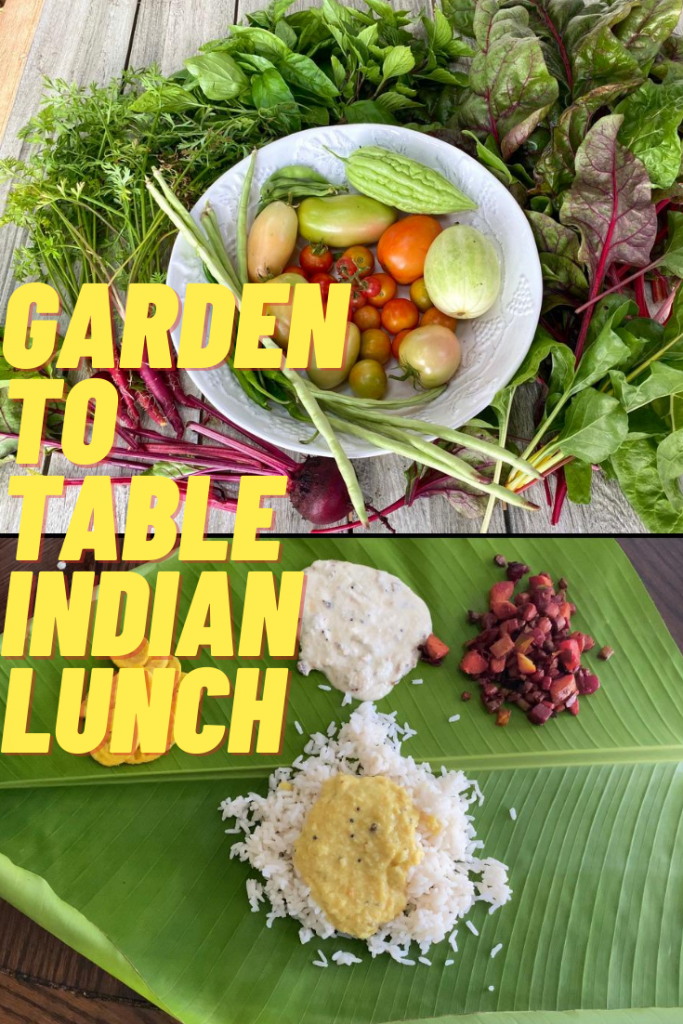 Do you live in a community with a restrictive HOA? Are there any tips that have worked for you that you would like to share with other small vegetable gardeners?