Yet another month and school year. This year is gonna be rough, almost every day of the week is filled with kids' activities. And with no family to help us out shuttling the kiddos from one practice to other is going to be FUN. 🙂
Anyways starting off the virtual Craigslist shopping list with DC. Four matching cross back dining chairs for $50 seems like an awesome deal. Depending on the quality of the finish you could either leave them as is or paint them in fun colors (how about two in bright red and two in teal or yellow around a farmhouse kitchen table?).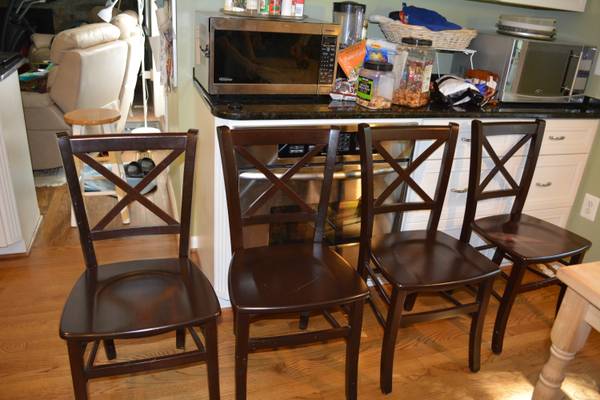 Out in NYC 5 old wine crates and 4 small dark woven baskets (not shown) were listed for $50 OBO. Maybe you could ask $30 for the 5 wine crates and make a shelf out of them?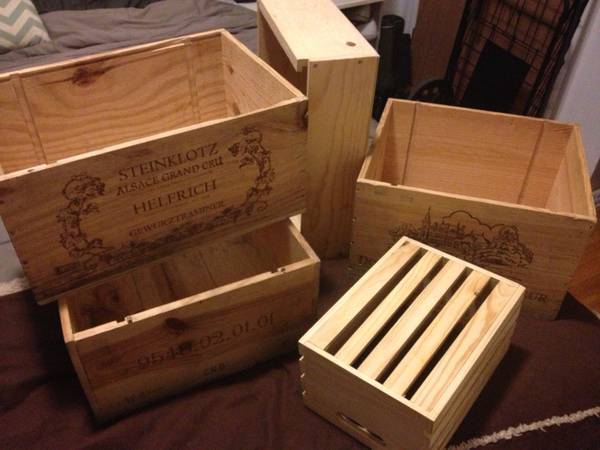 When on Craigslist never forget to snoop around the FREE section. You never know what you might find in there. For ex. in Chicago this retro chair was listed all for free! Imagine it in a plain gray fabric for the background and the Premier Prints Zazzle Flamingo fabric

for the cushions. Won't it look fab in a tween girl's room?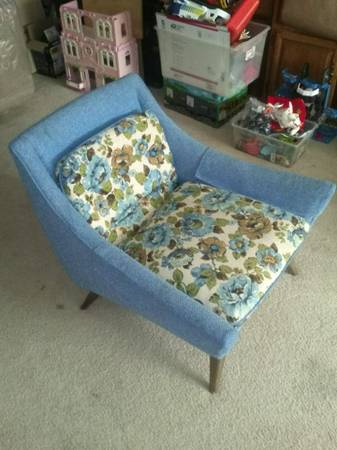 Also in Chicago a wood student's desk and chair for free. If the bones are good all you'd need is a paint job andnew hardware to update the look.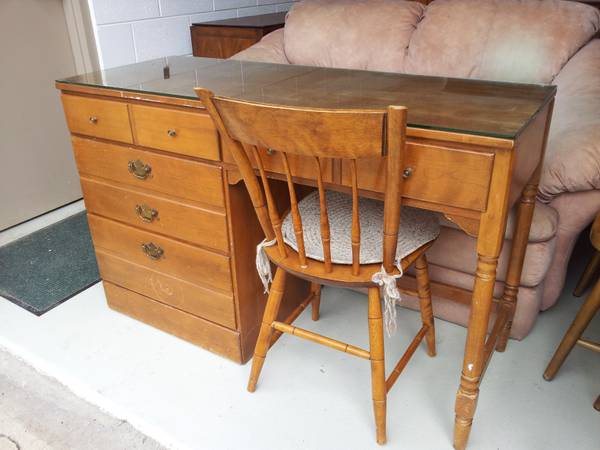 Another DIY waiting for you in Denver, a solid hardwood buffet with a stone top for $60 OBO. I think this one would look fab in glossy black paint, something like Krista from Kiki's List did for the one in her dining room.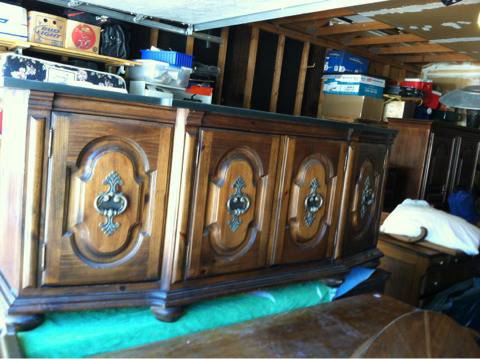 Rounding off the list for today is this IKEA PS GULLHOLMEN chair (retails for $70) for $20 in San Francisco.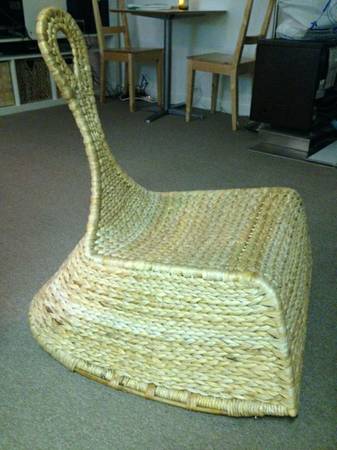 What have you found on Craigslist lately?