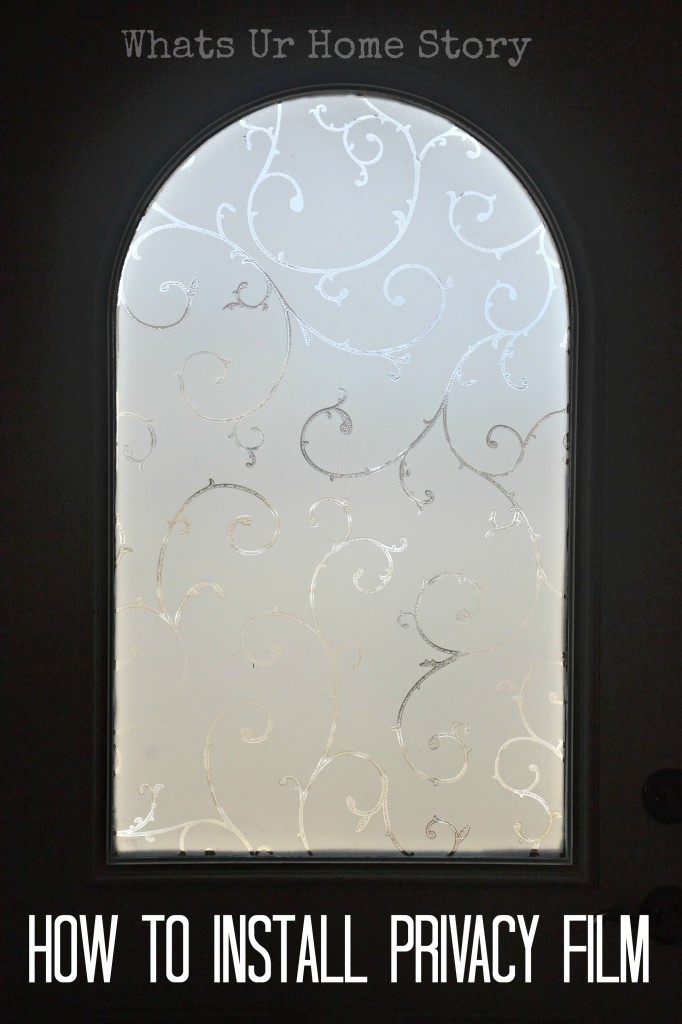 Our front door is what the builder calls a prairie door. In layman words the top half of the door is a huge piece of arched glass. The result: anyone can peep into our house any time and anyone riding past at night gets a free viewing of the inside. Sorry don't have any 'Before' pictures but imagine what it would be like without that film!  During the construction we tried in vain to convince the builder into changing the glass. What next? A neighbor replaced his with a custom made stained glass that cost around $700. Hmm…we didn't want to fork out so much on a door, so what do we do?
I had painted a faux stained glass on a window in our townhome  using a  paint kit from Michaels. We wanted to try something different this time around. May be we could use decorative window films like these from Home Depot?

We ended up choosing the last one, the Light Effects 24 in. x 36 in; Etched Lace Window Film. The film was really easy to use, didn't need any adhesive just water. The actual installation was fast, would be a lot easier if you have help with holding the other end of the film while you stick one end. You just spray some water with a spray bottle to the sticky side of the film and stick it in place. Using an old credit card  smooth out all the air bubbles gently.
Just be extra careful when cutting the template. I was in a rush to finish the project so did a sloppy job of tracing the curve exactly. Thanks to my impatience, there is a tiny sliver on the top right side and on the left side of the bottom half. Luckily no one stands long enough at the door to notice it. The film gave us some much needed privacy while letting in all the afternoon sun.
A view from the outside.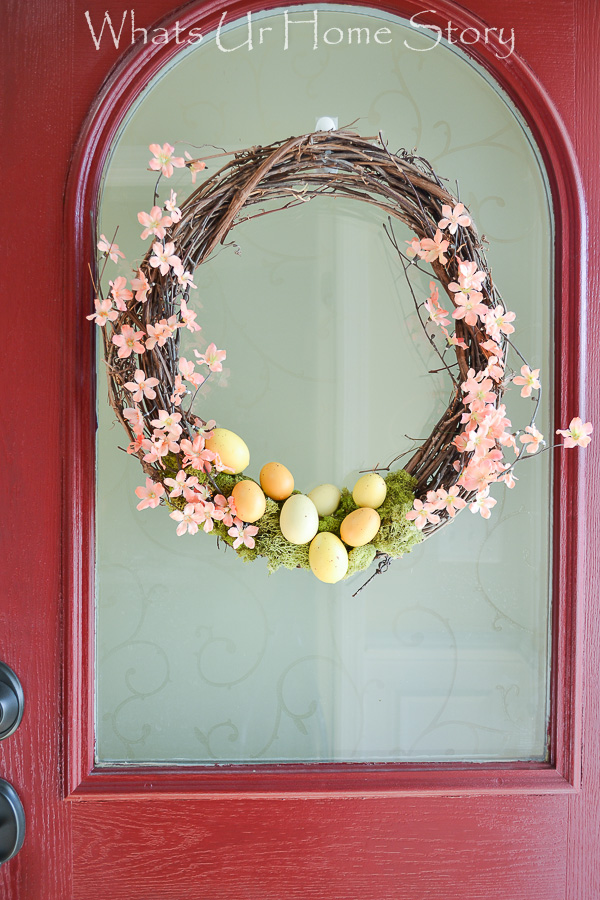 And now from the inside.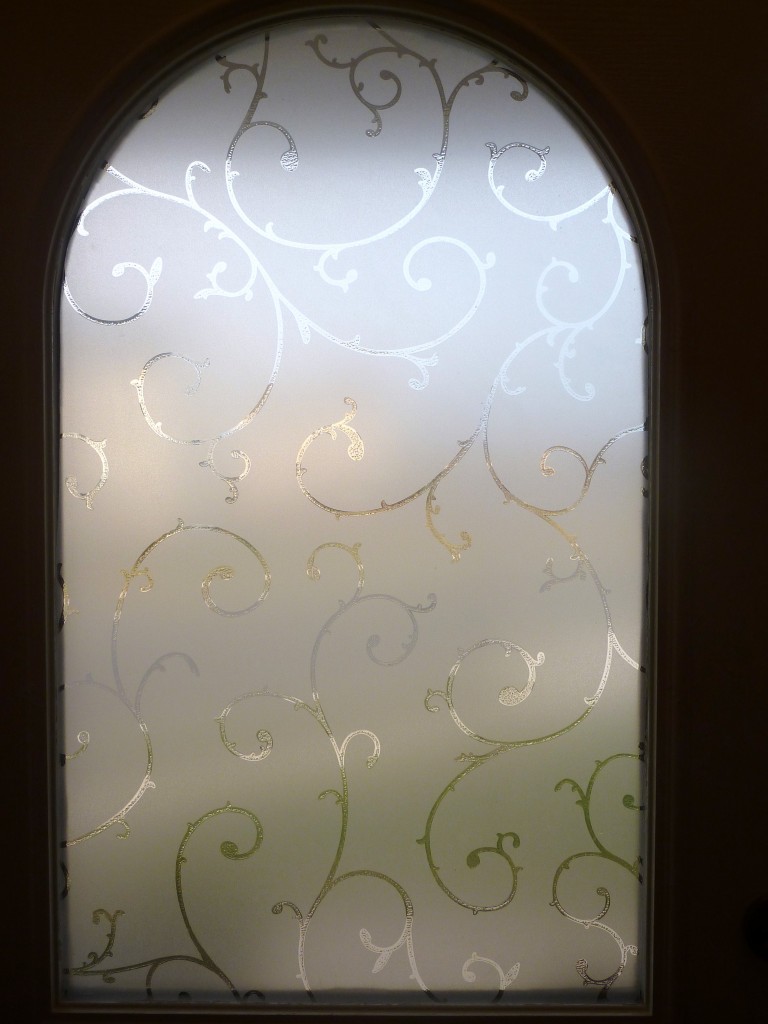 For the last year and a half it has been holding up well on our west facing door.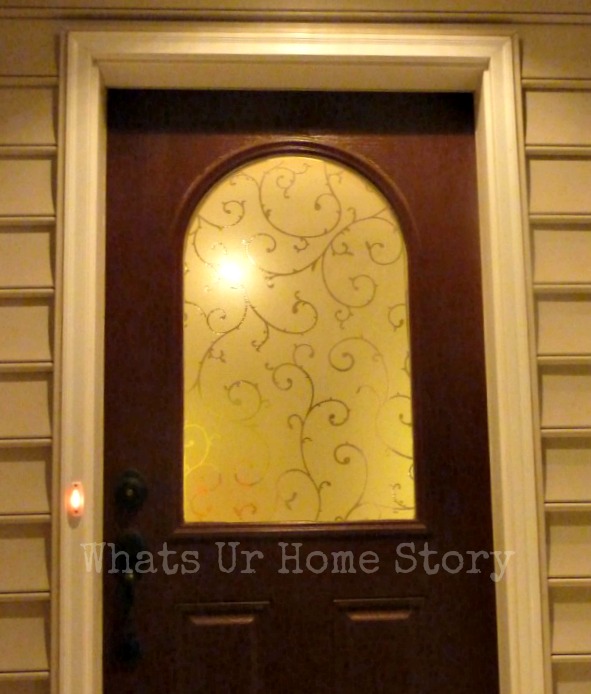 Total project cost: $27.98 Peace of mind that no one is staring into our house: Priceless  
 Have any of you guys had to deal with such an issue? How did you solve it?
*Post contains affiliate links