As you might already know Pinterest is full of ideas for decorating projects. It is a haven for recipes, sewing ideas, fashion trends…you name it. It is also full of organizing tips that can save us some valuable time in our everyday lives.  Every now and then I come across an awesome tip that makes me say, "Why didn't I think of that?" I'm sure you would say the same thing too after seeing these.
Who would have thought of using a piece of painter's tape between the hooks, for an easy way to measure, when hanging wall art? Genius! Thank you Its Overflowing!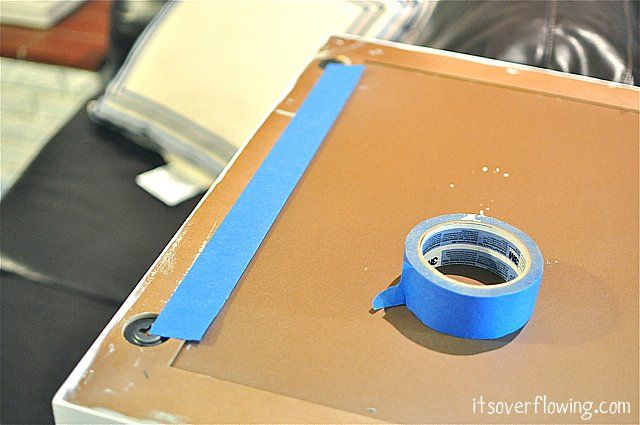 Have trouble finding the right scarf when you need it? A Thoughtful Place has a clever trick, use a shoe organizer as scarf storage.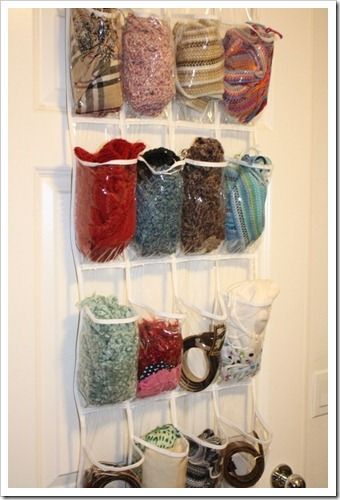 My friend Becky from Infarrantly Creative has a handy idea for jewelry organization, this time using paint sticks and cup hooks.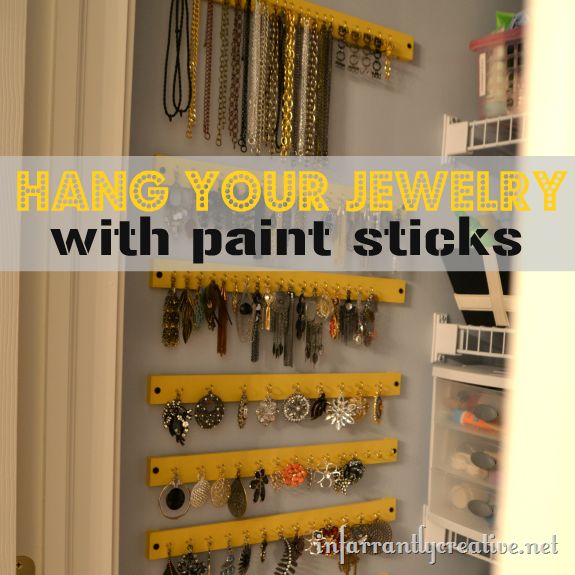 Now for a kitchen related one. Child Free Chic uses hooks inside her kitchen cabinets to hang pans! I'm seriously floored by the creativity of these folks!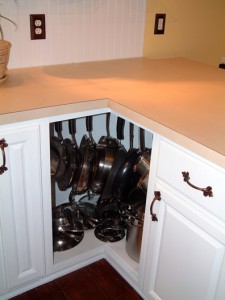 Ain't that brilliant? I'm so glad folks are sharing such great ideas, so many of which I can use in my own home. Do you have a special organizing tips too?