It is raining animals and birds in the decor world. Don't believe me? See for yourself…..this is what I found at Home Goods at two of my recent trips.
That is one sassy ceramic poodle for $24.99. She was pretty tall too, easily 2+ feet.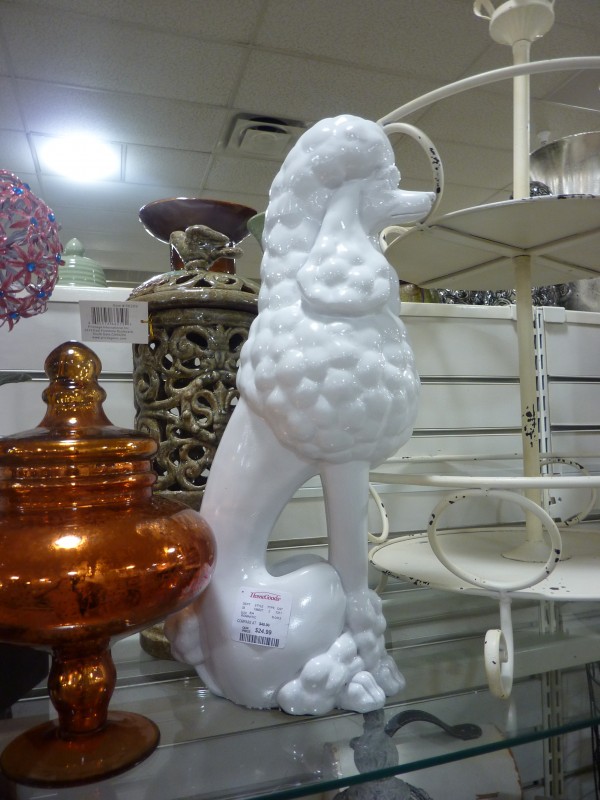 I'm not a big fan of cats but this cat vase ($19.99) was super cute. Yes it is both a ceramic animal statue and a vase, has a hole right behind the head.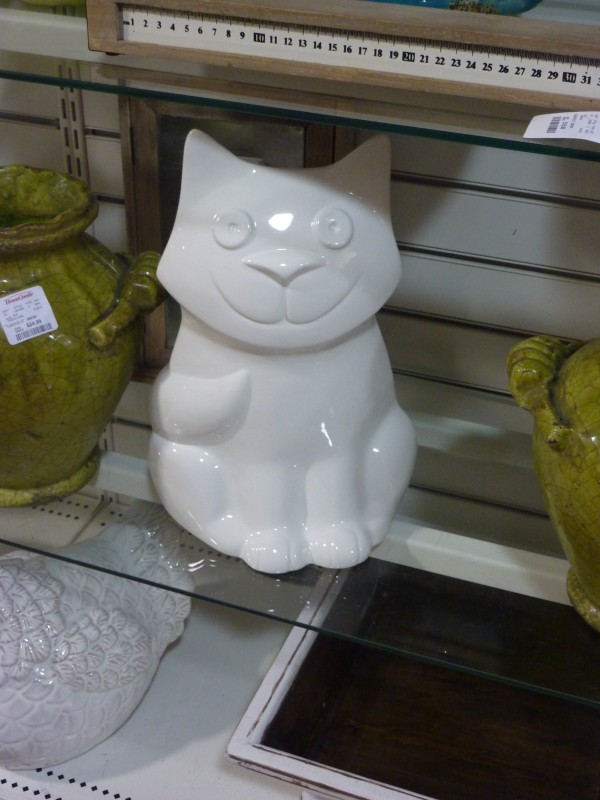 If you are into grim looking cats then there is one for you in the same price range;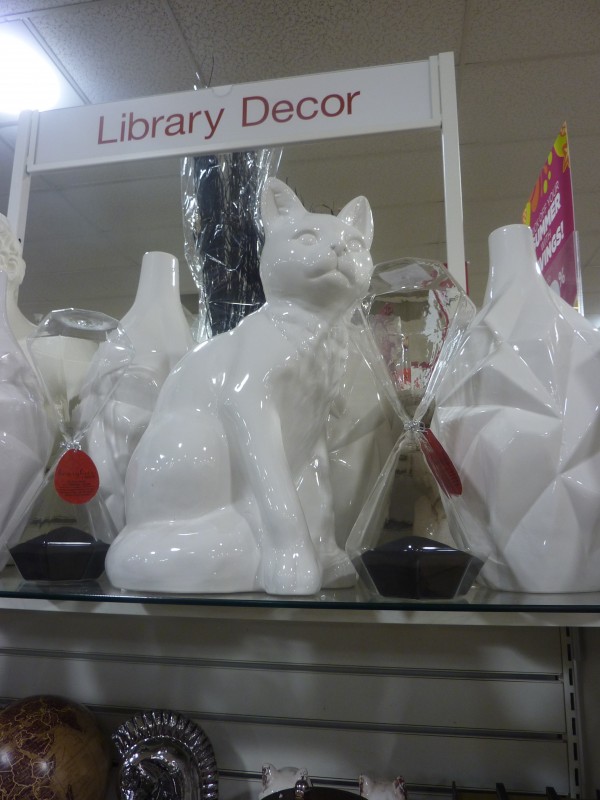 This doggie (sorry I'm clueless about the breeds) looked like royalty among all those red accessories. Couldn't help but think of Sherry from YHL and her love of ceramic animals. 🙂  You could take him home for $29.99.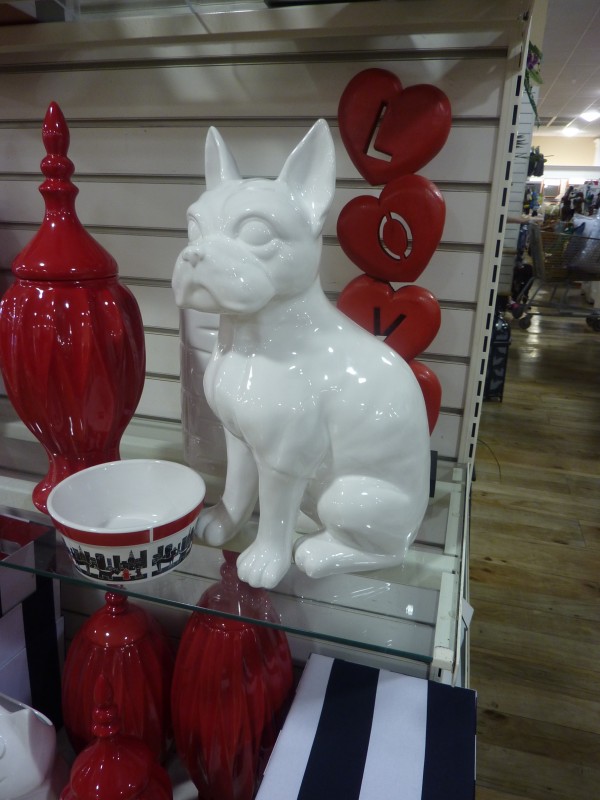 I spotted my favorites, horses too. These horse heads could be used just as an accessories on a coffee table/shelf or as bookends. They were $14.99 each. Would have loved them even more without the nose bands.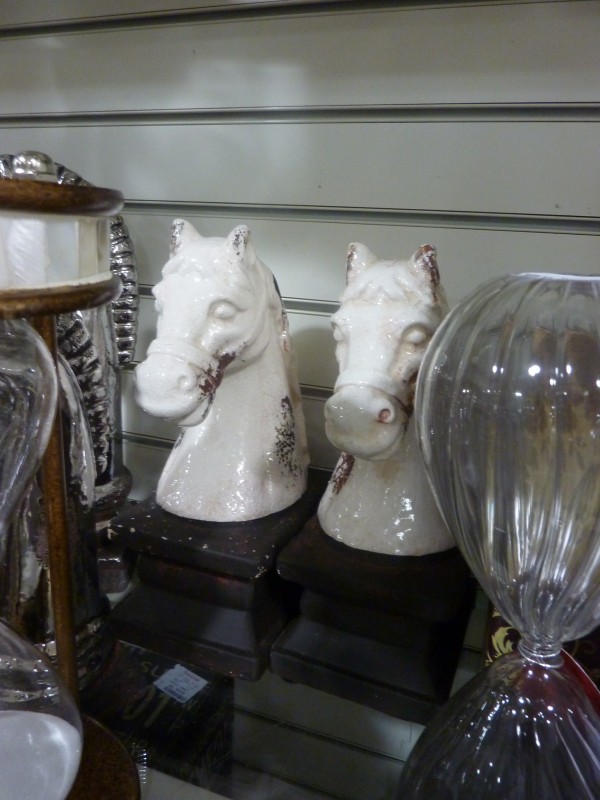 Birds were not left behind either. This stately owl was priced at $19.99.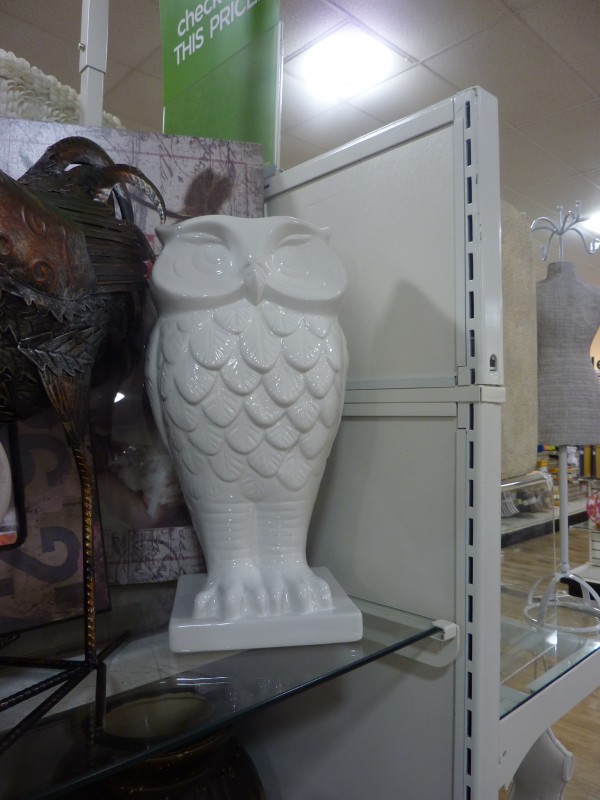 If you do not like animals in big doses then here is something for you. This photo frame ($12.99) where the puppies 'look' at the pic is reminescent of many Disney movies.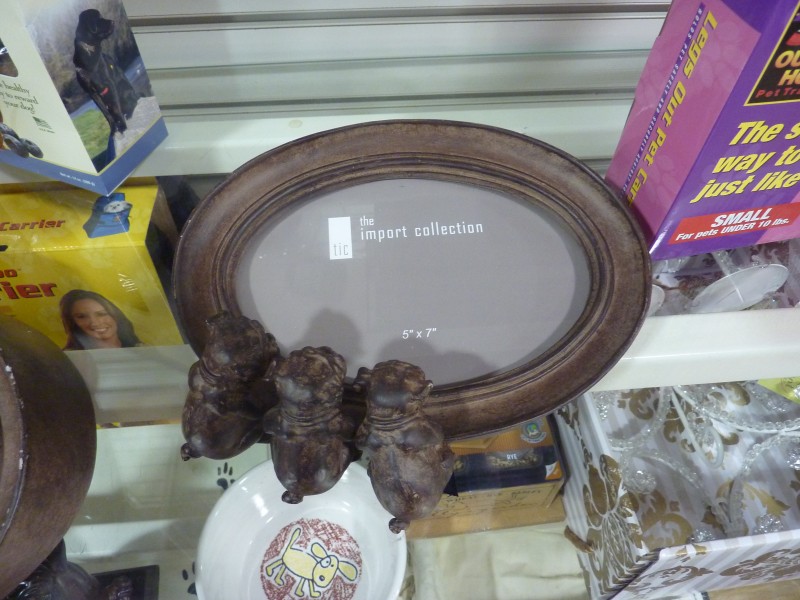 Looks like Home Goods was not the only place teeming with animals. Spotted a few at Ross too. This bright red lobster was for $6.99.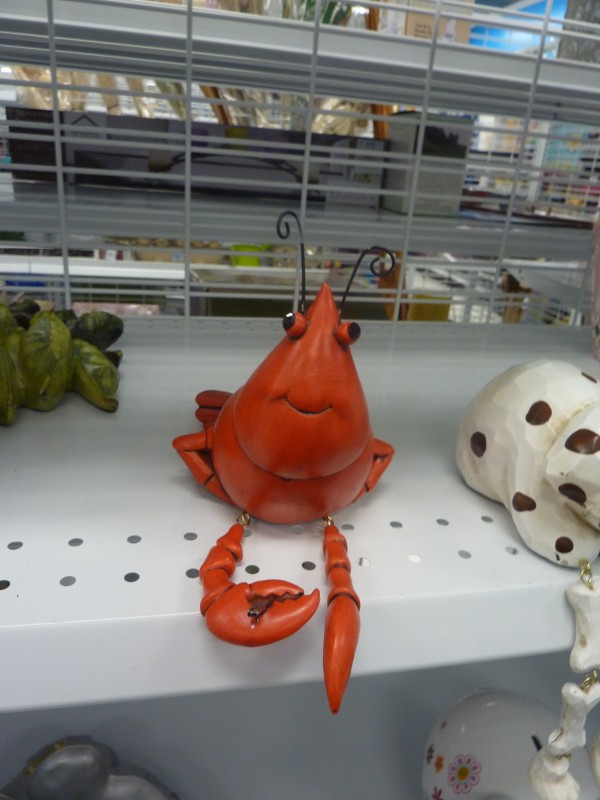 In hindsight I should have just got him. He would have been a great addition in the kids' bath right next to my son's room where the accent color is red.
They even had a small cuter owl for $12.99.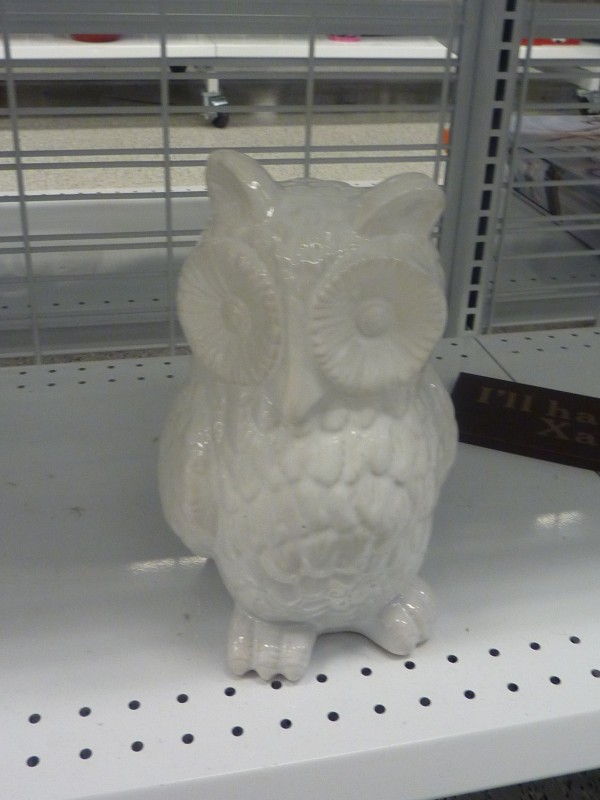 Are you a big fan of ceramic animals too? Which one is your favorite? Do you like them all white or are you into colors?