I'm sure every Indian has a soft corner for the peacock as they are our national bird. I think there is no other bird (coming from a bird lover) as beautiful, elegant, and royal as the peacock.  Hundreds of peacocks are illegally poached and killed in India every year to meet the demand for their beautiful feathers. In 2010 the government passed a law to ban the sale of peacock feathers. Till then the general belief was that the feathers being traded were the ones that was shed naturally. Yes, I am guilty of buying a few (6 to be exact) back in those days.  Every time I see the feathers at Micheals I am tempted to buy more and have a hard time trying to hold back. They are so pretty! One way to enjoy its beauty guilt free is to buy certified humane feathers. They are available at several places online. Another way is to add peacock designs to your home decor.
Like this vintage dictionary print art from Etsy store PRRINT at $6.99. Click on the image for the link.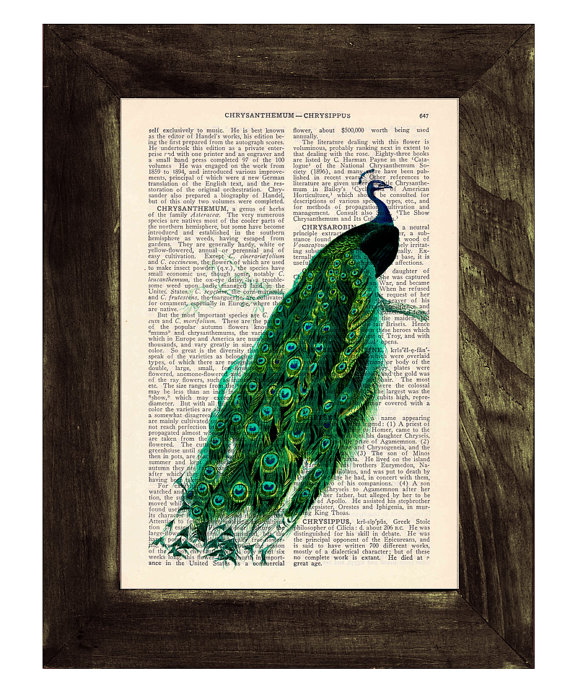 You could also add some peacock charm to your home with this hand tufted wool rug from Overstock.com. The 5′ x8′ is listed for $158.99. By the way, it has great reviews.
World Market has these beautiful napkins in peacock blue and green, a set of 4 for $15.99.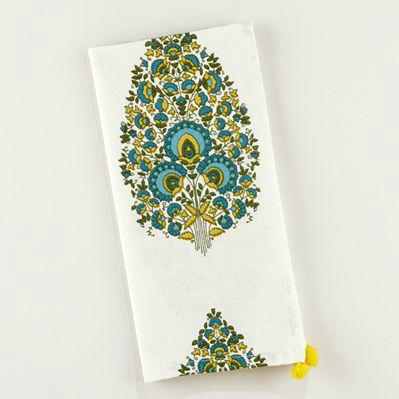 This lazo throw in peacock blue from ZGallerie ($59.95) would add so much glam to any bed or couch.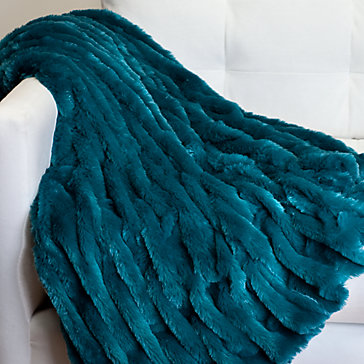 I've been looking for a brass tray like this but way bigger to hang on the wall for sometime now. This 8 1/4″ platter is available on Etsy for $22.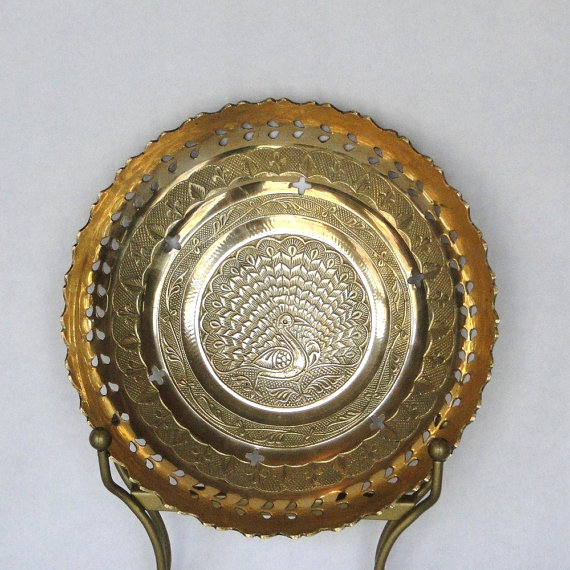 Peacock duvet covers are such a rare find that I couldn't resist posting this one from Dwell Studio even though it costs $280 for a Queen.
As usual, have saved the best for the last. Found this absolutely gorgeous 48″ x 36″ abstract white peacock painting on Etsy. At $2,400 it will surely burn a large hole in your pocket.  Knowing me, you might have already guessed…………..yes, I'm gonna try my hand at recreating this.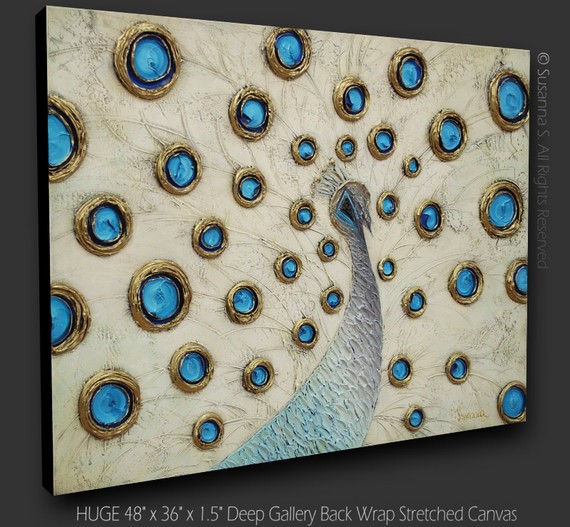 Even with all that restraint I have to admit, I do have those weak moments. I ended up buying a peacock earring from Five Below for $2 a few months ago (I just couldn't resist , they were so pretty) after which I said to myself, "No more". So you could say, this post is my way of convincing myself that I can still indulge in my peacock love without buying the actual feathers.
How do you show your peacock love?