Vintage stores and flea markets are great sources for finding decor stuff for your home. You are sure to find something that fits your budget no matter how big/small your budget is. Remember the treasures that I found at the Old Lucketts Store Spring Market two weeks ago? Here is a rundown on all the other things that caught my eye at the market; some well within my budget (that I came this close to buying) and some way over.
Starting off with the well priced ones….If you want to go the 'industrial' route and are wary of taking big risks you could start out with a small piece like this vintage table fan listed for $55.
$65 for this revamped campaign like chest sounded like a great deal. Did I tell you that I'm taking a serious liking to yellow these days?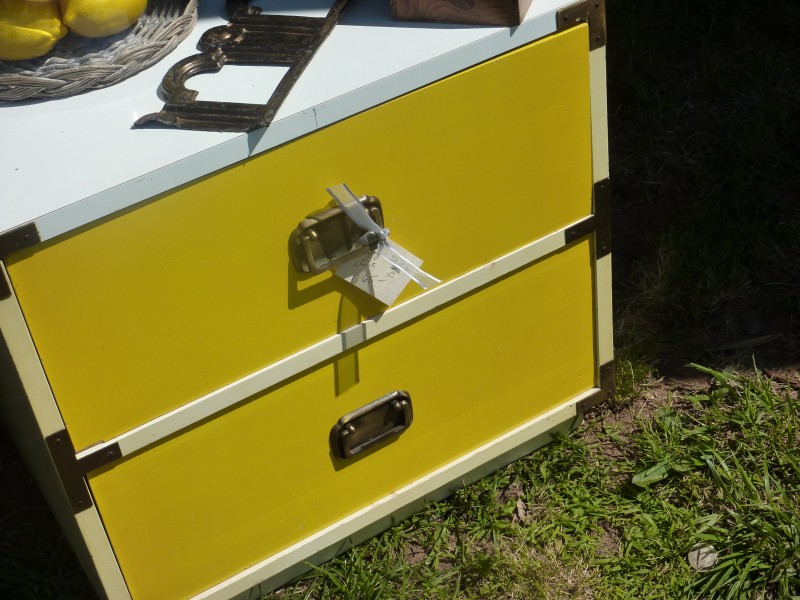 These cork boards were selling for $16 each. What a great way to recycle all those corks!
The only thing that kept me from buying this fun rocking horse was that my kids would rip it out in a few days trying to get on it. How can you say no to a child wanting to sit on rocking horse? For $15 it sure would have made a statement in any room!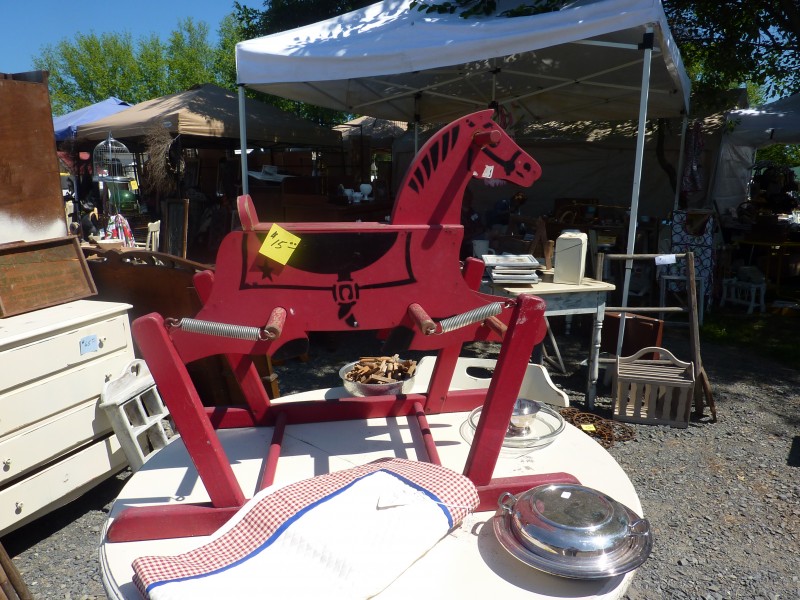 Then there were these corbels from old buildings ranging from $25- $60 depending on the size. Would have been great to use as bookends or shelf holders or just displayed on a coffee table.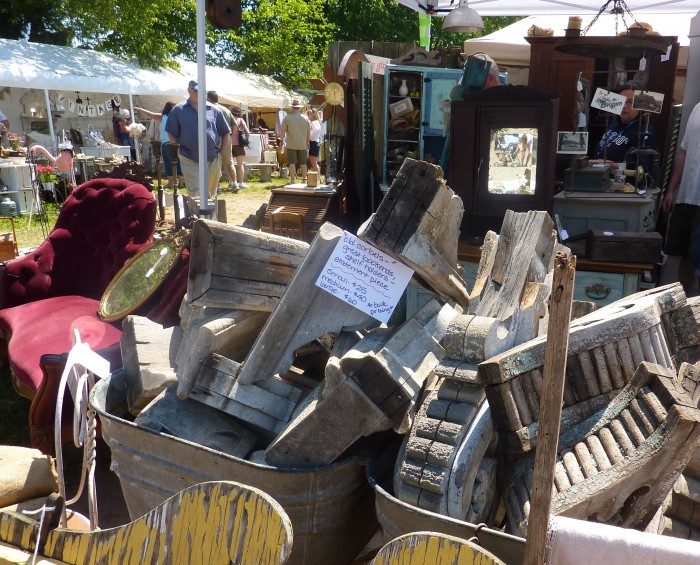 And the piece that I almost walked away with, this antiqued mirror tray, came from the Design House itself.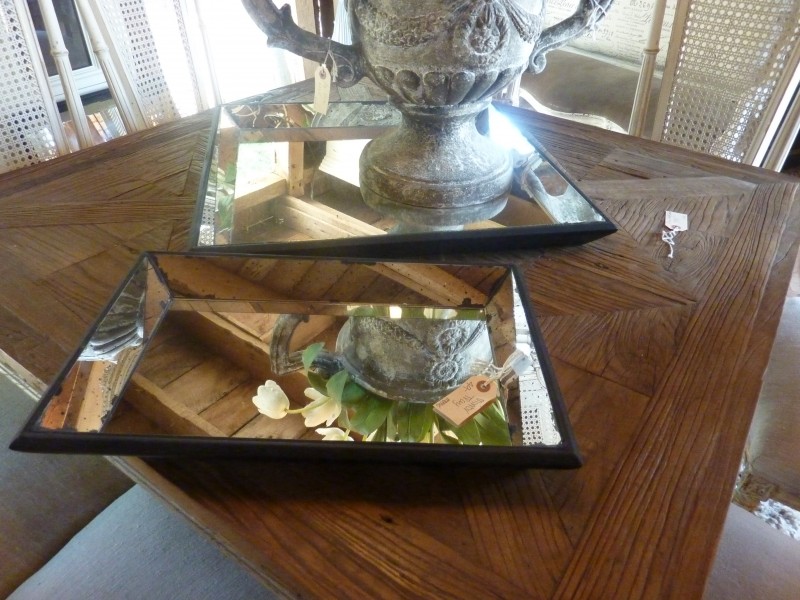 Now for the high ticket items….The most interesting thing at the market was this weathered horse lamp base. The patina on this piece was just amazing. I could have stood there admiring it the whole day if someone would've hidden the $399 price tag. Maybe some day….
Have to sneak in one of more shot of this. It's pair on the other side of the table;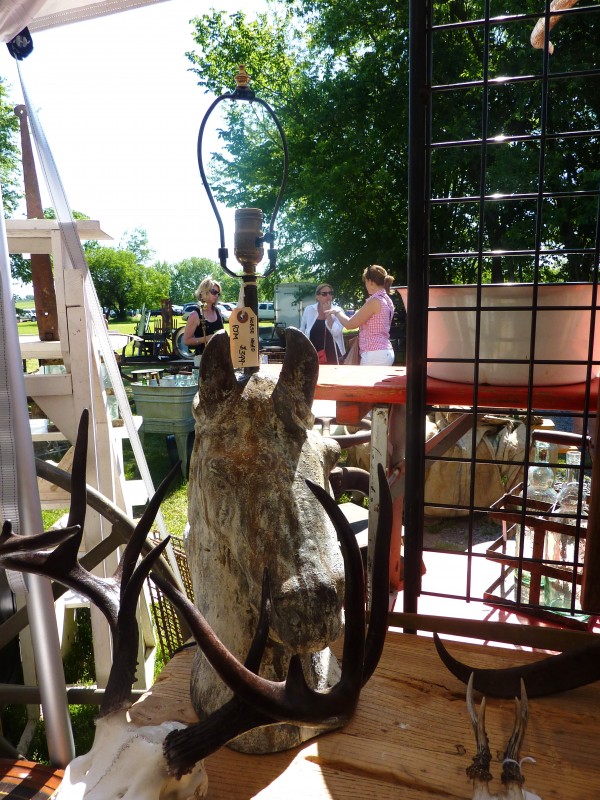 Another amazing piece (actually there were quite a few like this) was this metal orb. Two of these (medium and small) would look  so good on my industrial coffee table. The below pic is that of a large one listed for $199.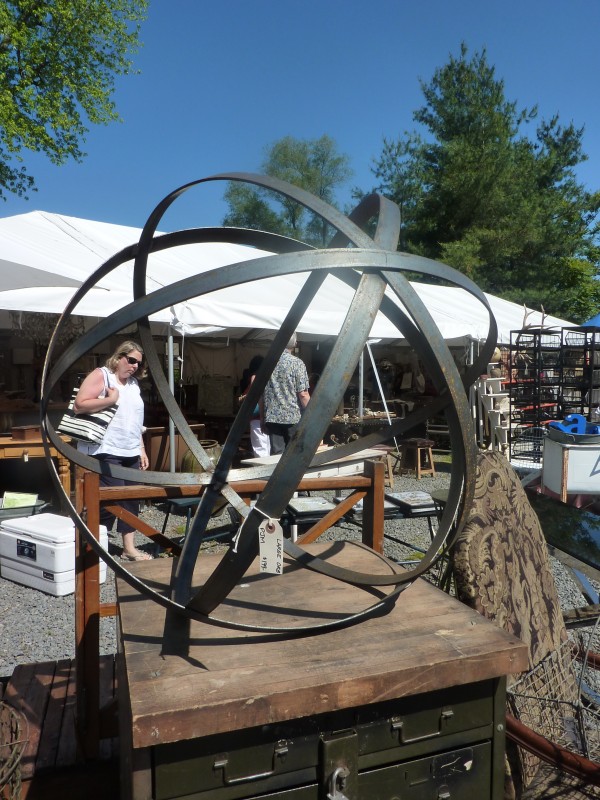 Can't leave you without showing this beautiful coral display.
These were real corals and were absolutely stunning especially the red ones, priced from $100 +. Hmm…for now I'll have to live with my faux corals.
Have you found anything interesting lately?