The Mughals were Islamic rulers of the Indian subcontinent from the 15th century to the 18th centuries. Mughal architecture evolved from Islamic, Persian, Turkish, and Indian architecture. It is very elaborate and decorative with great emphasis on arcs and domes. Today, I'm gonna share a handful of examples, some pics that B and his friends took while on a business trip to India. These are just the tip of the iceberg. India, especially the northern part is replete with such historic treasures.
As everyone knows the best example for Mughal architecture is of course the Taj Mahal. I've never had a chance to see it. Hopefully some day.
The Taj through the arch of the Great gate or the Darwaza-i rauza.
In all its grandeur;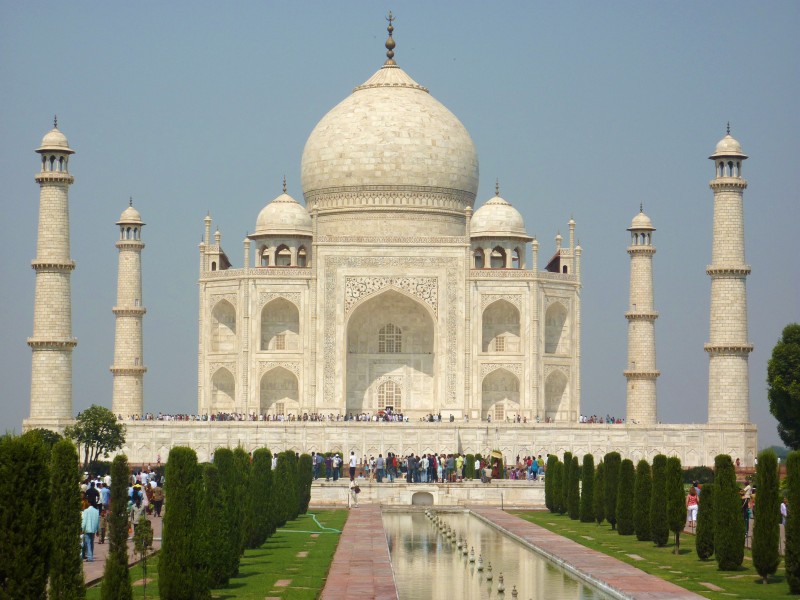 The main gateway to the Taj is the Great gate or the Darwaza-i rauza. This structure too is made of marble.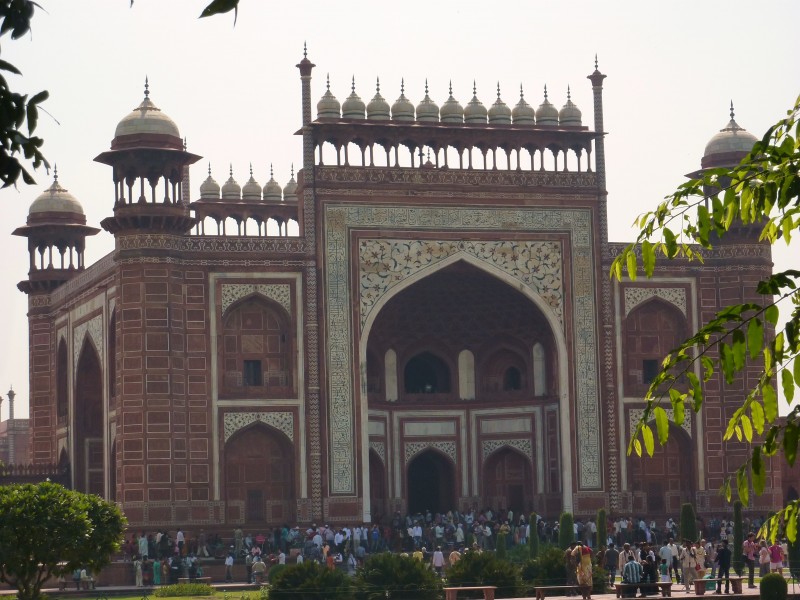 The same building viewed through a scalloped arch of one of the smaller buildings in the compound.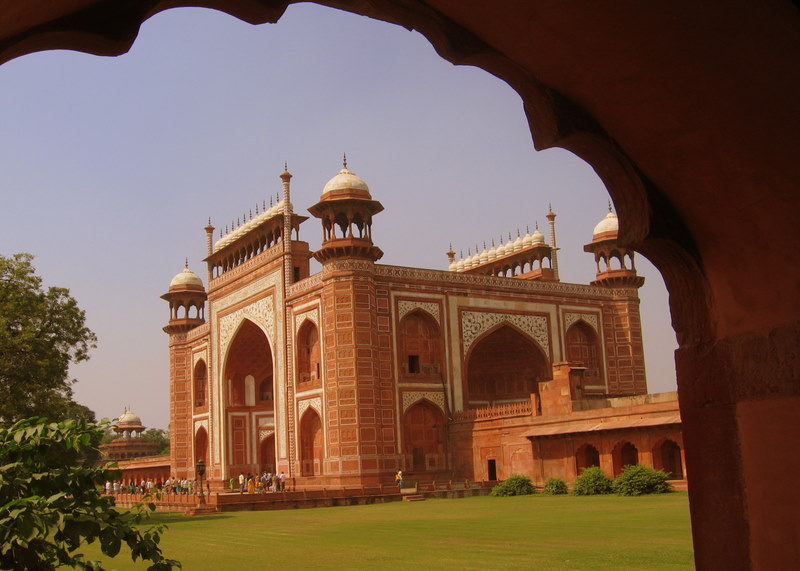 Notice the recurring theme, arches and domes? The scalloped arch featured in the smaller buildings is reminiscent of the Hindu Rajput palaces.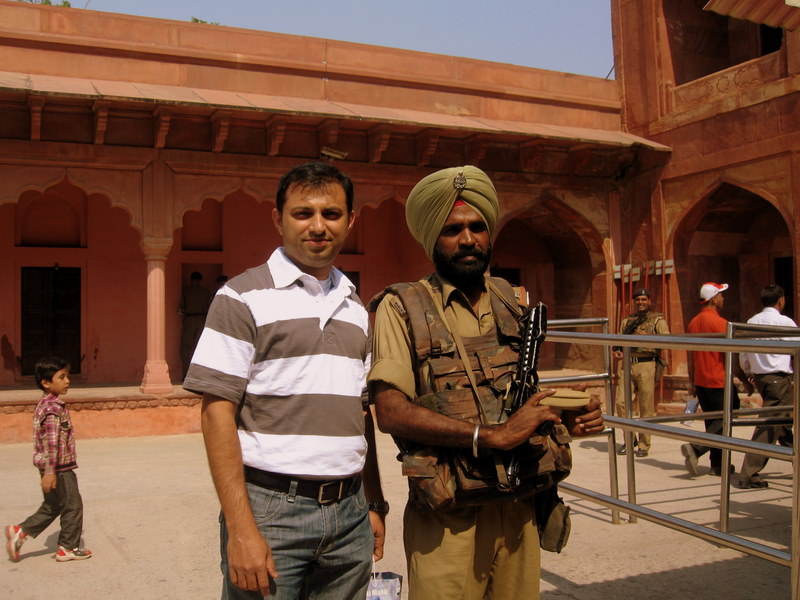 That's right, that's B with one of the security guards. LOL! As if I couldn't have found a better pic to unveil Mr.B for the first time on the blog! 🙂
Moving on, I was surprised when B told me that this building is in Bengaluru or Bangalore in Southern India.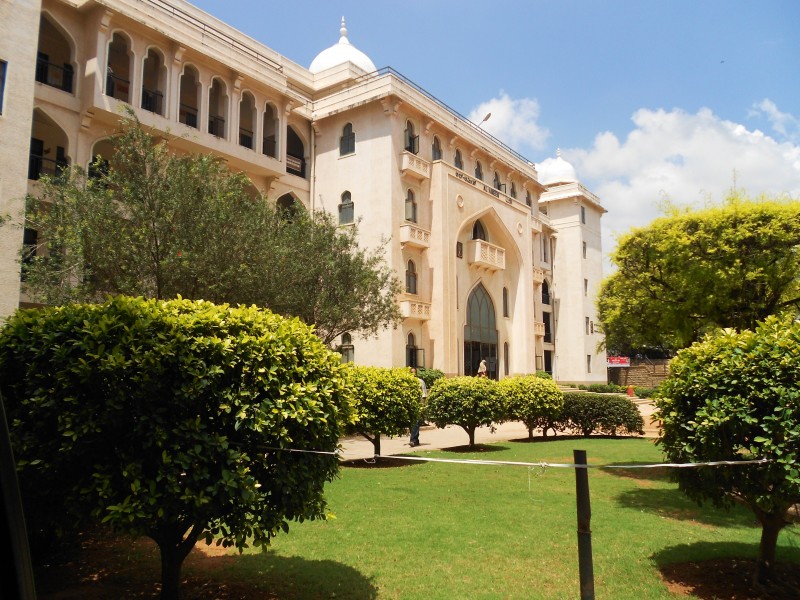 It is actually a school! The Al-Ameen Primary and High School. The building is fairly recent but they have tried to stay true to the Mughal style.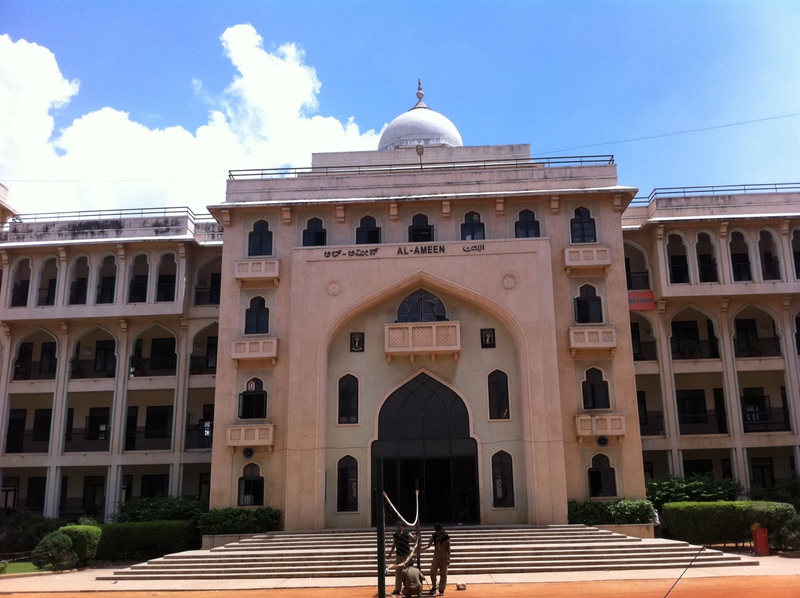 Are you a fan of arches? If you have pics that relate to home decor or architecture from your travels, do send them in. At least that way we can all take a quick trip to all these exotic locales.
Have a great weekend!