Hampi is a small village in the northern Karnataka state in India. It was the capital of the Vijayanagara Empire from 1336 to 1565. Today, the village and the surrounding areas are covered in ruins of the old city, a UNESCO World Heritage site. My cousin, Lt. Ashwin Bhaskar made a trip to the ruins recently and shared the pics with me.  And I'm gonna share it with y'all without asking him (guess I can take that liberty?), sending you an email bro.
He stayed at the Shanthi Guest House across the river from Hampi. Per their website, the resort has cottage style bungalows with balcony and hammocks and the best sunset views. Looking at the pics, I totally agree.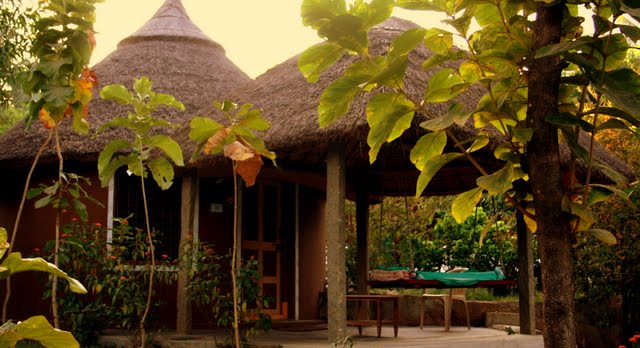 See the slopping thatched roofs of the cottages?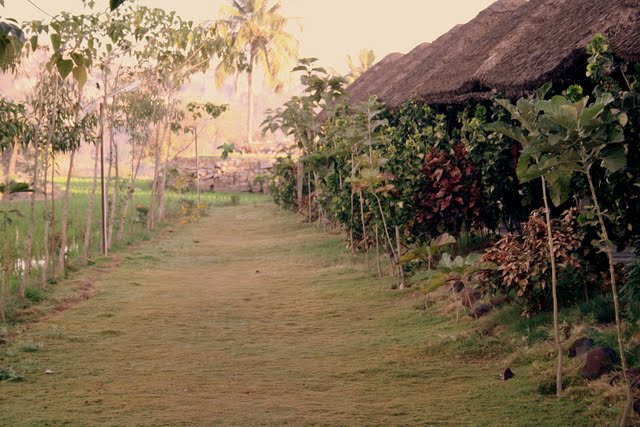 I know, that's a lot of resort pics but got to show you their very rustic lounging area.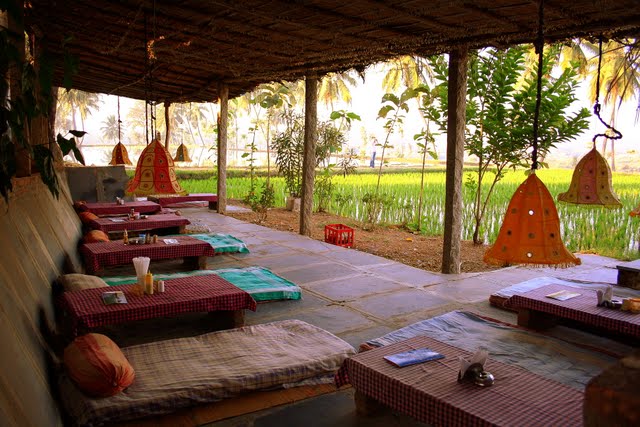 Now for the real Hampi. The most magnificent structure, the Virupaksha Temple tower.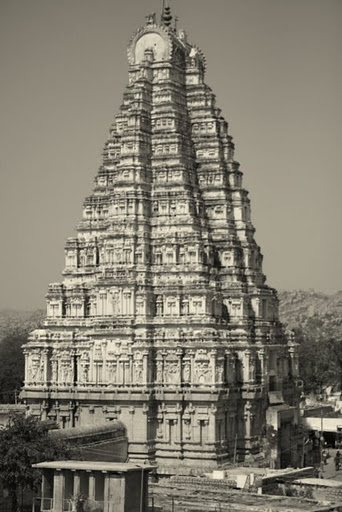 This one started out as a small temple in the 7th century and was later built on during the Vijayanagara empire. The tower is a great example of the ornate 'Gopurams' seen on many South Indian temples. A gopuram is usually rectangular in form with ground-level wooden doors, often richly decorated, providing access*. Above is the tapering gopuram, divided into many storeys which diminish in size as the gopuram tower narrows*. Usually the tower is topped with a barrel vaulted roof with a finial*. Here is a detailed shot of the gopuram.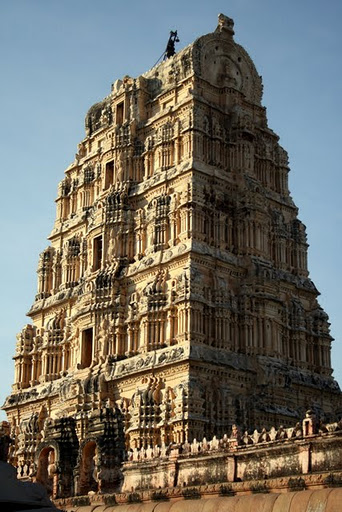 The remains of the Vitala temple tower solidfy the empire's fondness of this style.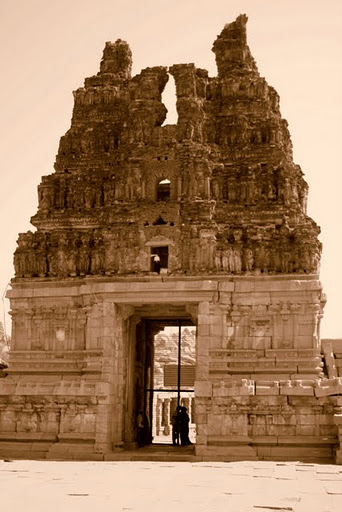 Another beautiful building is the Lotus Mahal, which served as a retreat for King Krishna Deva Raya's queen. See how the traditional slopping roofs have evolved into an Indo-Islamic mix, the influence of Mughal empire that was starting to take shape in North India?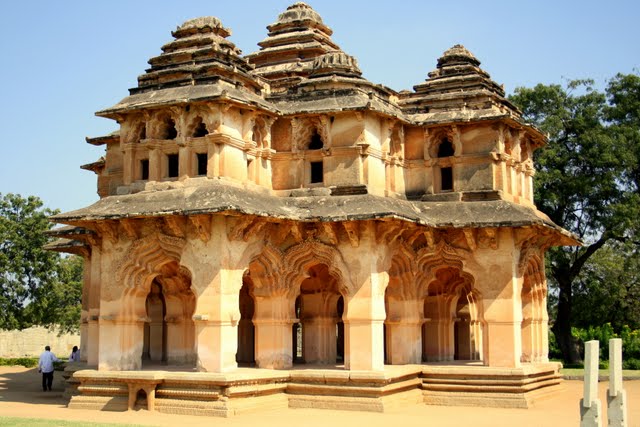 The style was later emulated by the gentry for their homes like this one;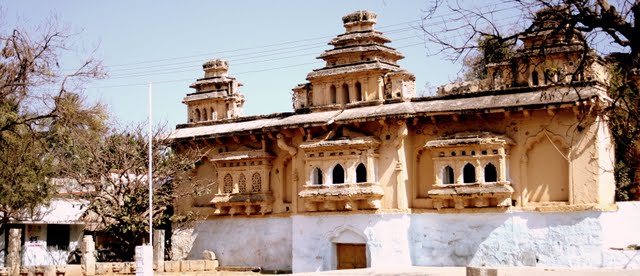 Any guesses as to what this building is?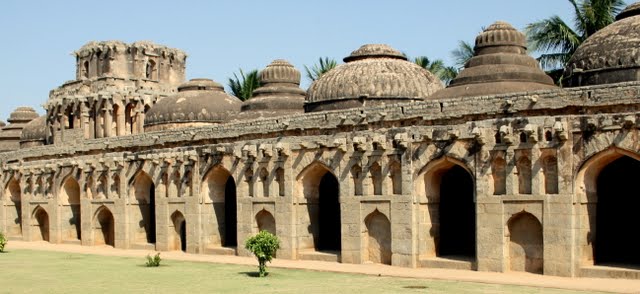 These are elephant stables used to house ceremonial royal elephants. India has a long history of domesticating elephants, especially in my home state Kerala. Every Malayali (a person from Kerala) shares a special bond with elephants and is proud of it. I have a thing for elephants too (apart from birds), but more on that later.
Hampi is definitely on my must see places list…..may be during my next India visit. Thanks Achu for the great pics!
Leaving you with a view of Hampi's rocky terrain from the Hanuman temple hill top. Happy Friday!

More Long Distance Decor from another part of Karnataka here.
* via Wikipedia