For some time now I've been thinking of listing all the paint colors that we've used around the house in one place rather than individual posts about the rooms. A few queries from you all about the same and we're here.
In the living room we have Sherwin Williams August Moon.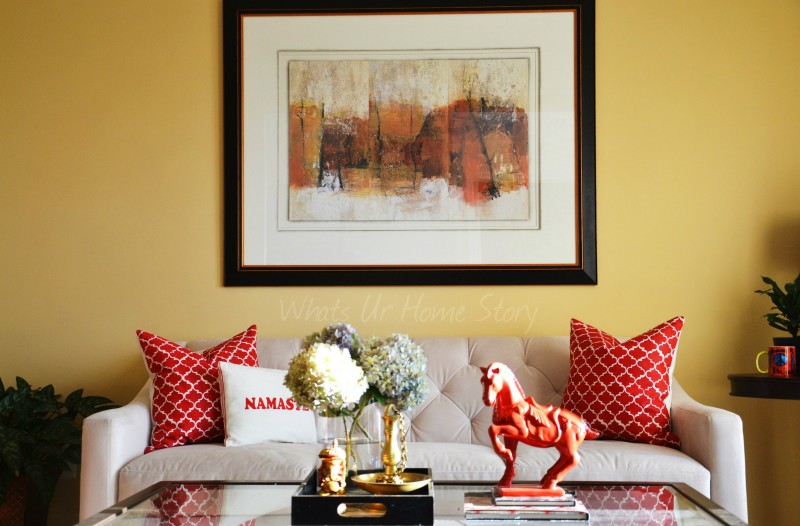 The room opens into the dining; so we have the SW August Moon in there too. I did the tone on tone Uzbek Suzani stencil using the same paint color but in a gloss finish over the existing flat coat.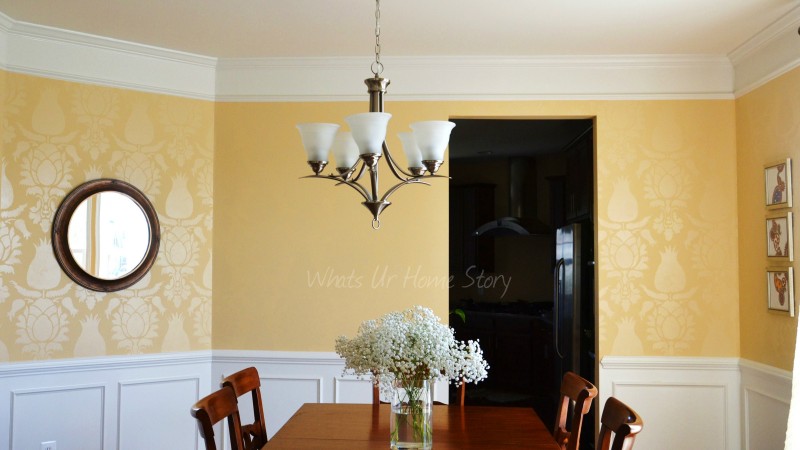 As of now the kitchen and the breakfast area too have the same paint color, SW August Moon. We might end up changing this soon though. Pre-blog pic alert! Don't know why I've not taken updated pics of the kitchen yet!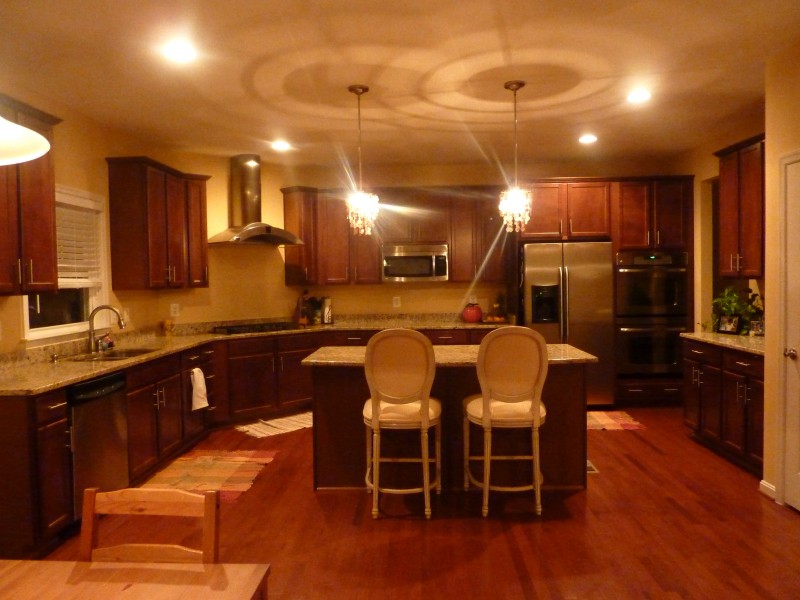 In the Family room we have SW Latte, one of their extremely popular colors. This color is a true chameleon turns lighter by the day and darker, more cappuccino-ish, at night.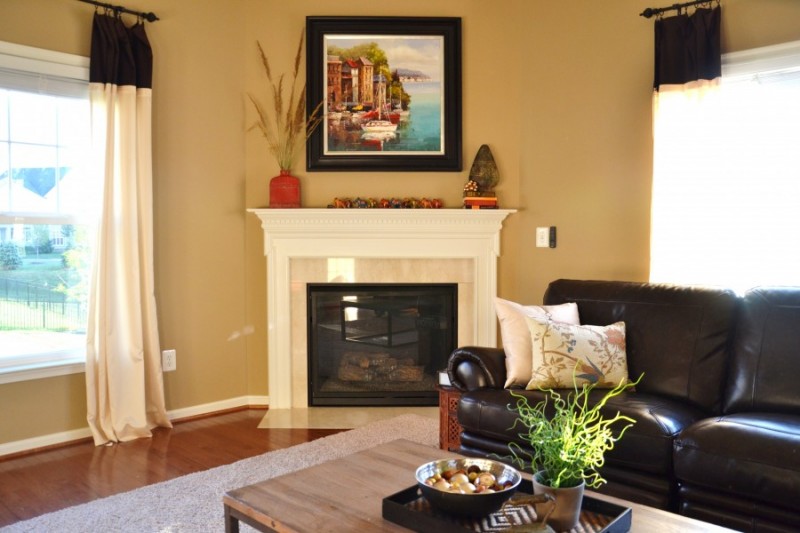 In the hallway connecting the family room to the foyer we have another shade from the same SW strip, Kilim Beige.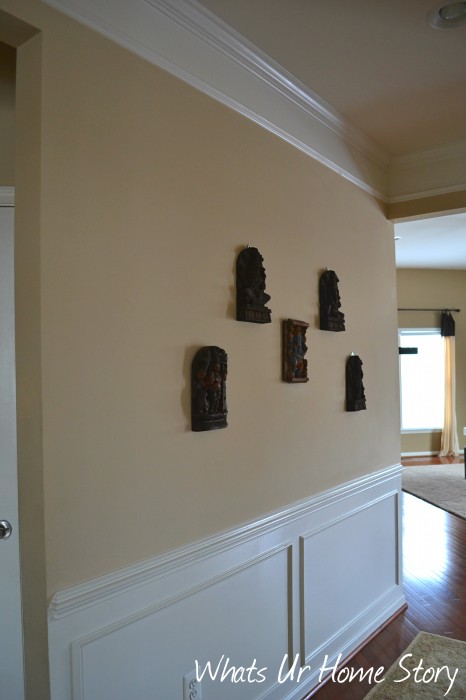 Same paint color in a different light;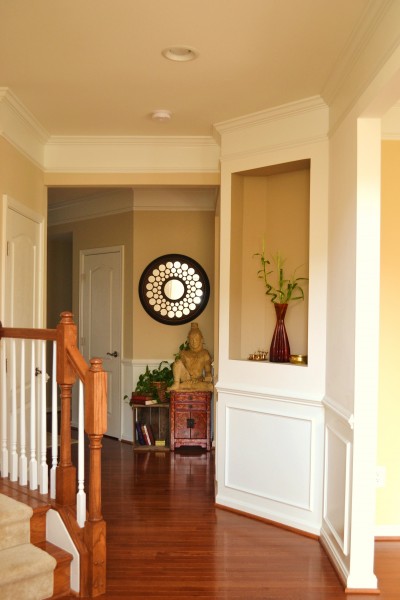 In the foyer niche is a darker shade from the same SW strip, Hopsack, which we've also used in our powder room. To tell ya the truth, I'm not a big fan of this color in a  window less room. As you can see, it is a lot darker in there.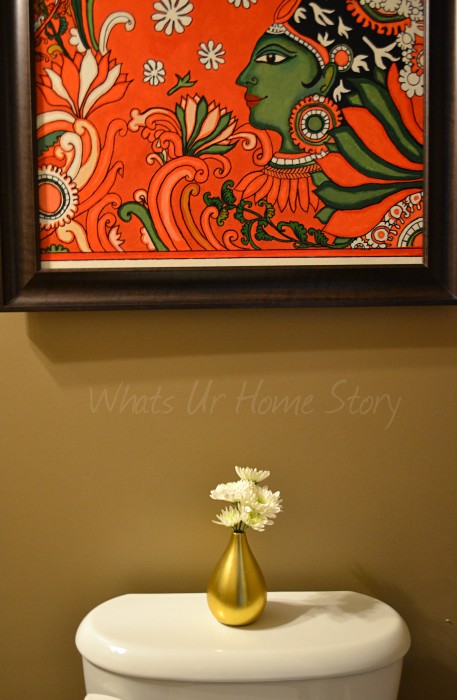 The gray in the office room is actually Martha Stewart Brook Trout.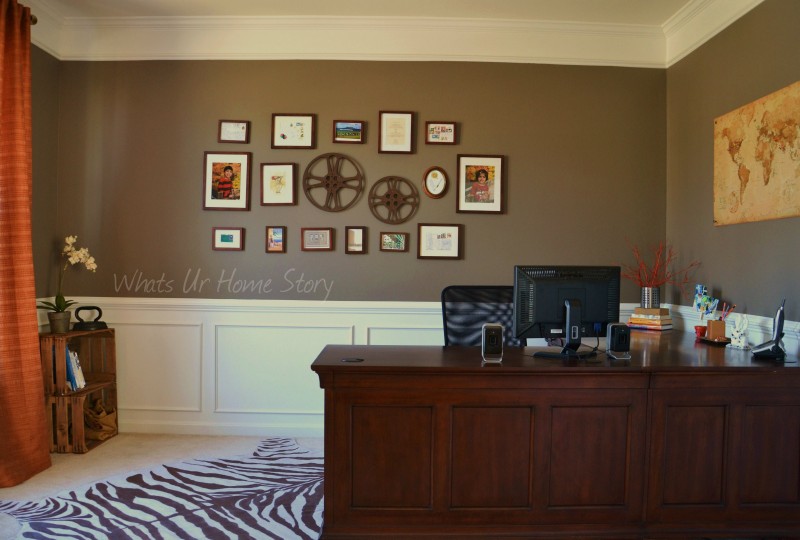 Upstairs in my daughter's room we used SW Sweet Hearts of Palm.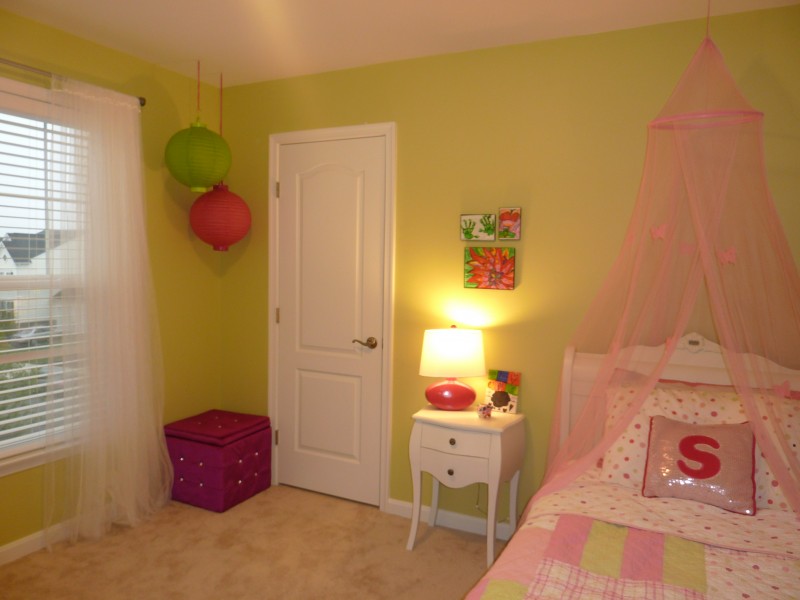 Another seemingly wrongly named color, the Benjamin Moore Gray Cashmere in my son's room is actually a very nice blue.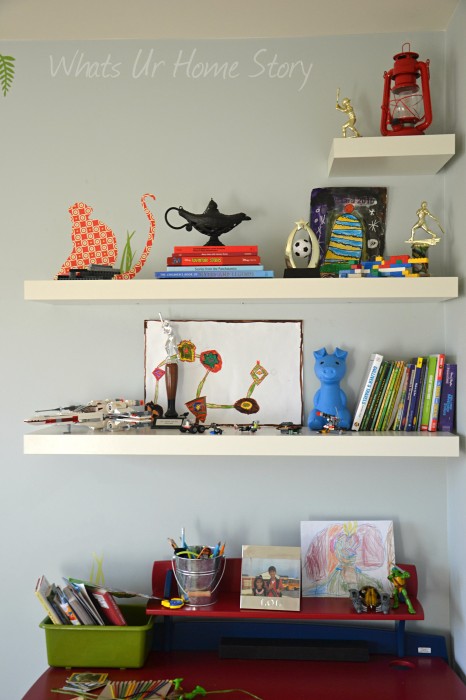 In the basement guest bedroom the paint color is Sherwin Williams Softer Tan. For the stencils I used the same paint that the builder had used for the ceilings. Not sure exactly what white it is, the brand is Mccormick.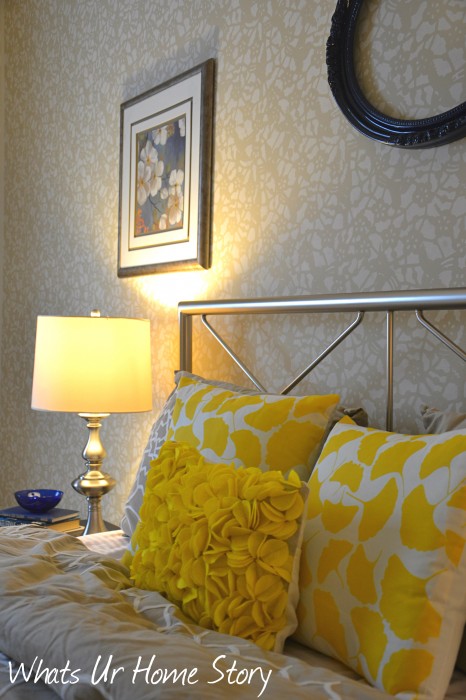 Wondering why I didn't mention anything about the ceilings? All my ceilings are still builder white. I had my fill of painting ceilings  in our old home when we put the house on the market.  I guess you could say I'm still recovering from all that ceiling painting. Also,I should mention that all the paints are matched to Behr at our local Home Depot.
This post just made me realize that more than half the house is not painted! God I've got so much to do! Actually I've been itching to paint some walls. I'm just waiting for the weather to be slightly warmer. Do you have a go to paint color? Do you prefer to stay with neutrals or love colors?