Last week we were in Orlando visiting the Universal Resort. It was our first trip to Universal. Needless to say we had a blast. The kids are already making plans to go back next year.  It was a short trip, 3 days, not enough time to explore the real Orlando.
As we were at the resort, the overhead lighting caught my eye and wondered if it would be of any interest to you guys. Thinking of all of you and the blog even on vacation; ain't that pure dedication? 😉 Anyways….here it is, a post on theme park lighting or rather rustic lighting 'coz that's what most of these styles would fall into. LOL! Hey…at least you guys gotta give me credit for trying. 🙂 Heads up: Most of the pics were taken while we were standing in line at the rides/shows, so they are not great blah.
How can you talk about Universal and not mention Hogwarts? This rustic chandelier in the hall in front of Dumbledore's library will look great in any home.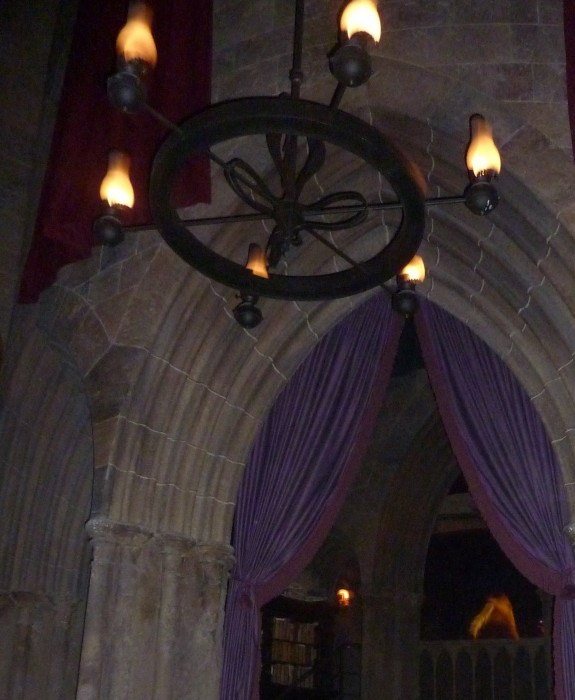 While waiting for the Poseidon's fury show noticed this industrial pendant.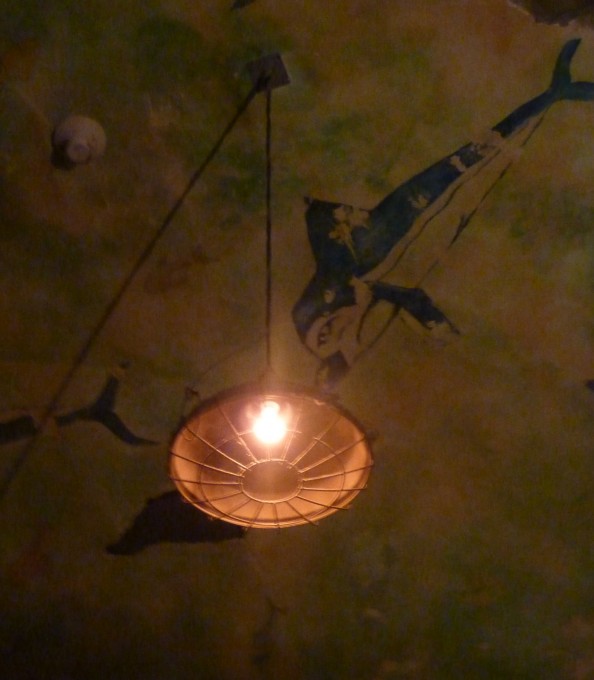 A smaller version of this pendant showed up again at the Bubba Gump restaurant (our first time there) on the Universal CityWalk.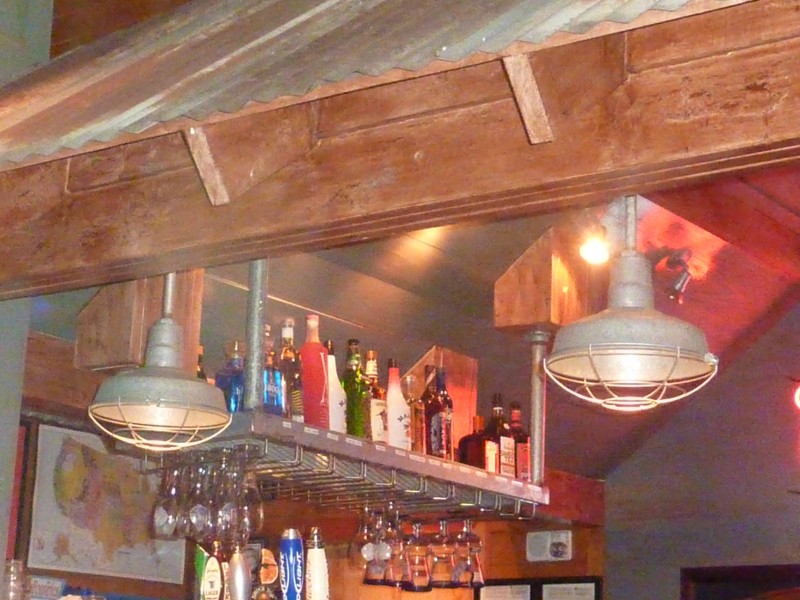 Here is another industrial pendant at the Bubba Gump bar. This one would look great on top of a kitchen island. If you are still wondering, we loved all the fresh seafood and the Forrest Gump theme and trivia.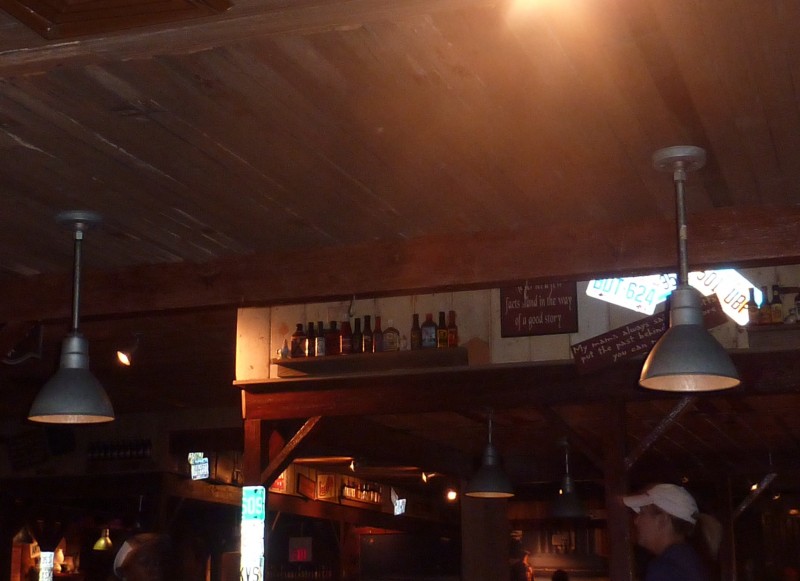 At the Copper Canyon Grill (again great food) in Pointe Orlando the lighting was more rustic.  I thought these pendants almost looked 'craftsman'.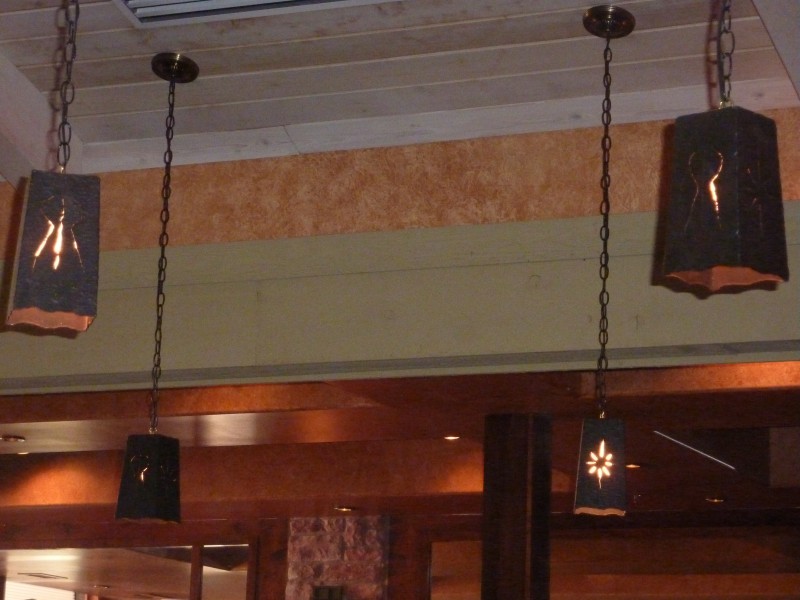 But the same lights in the form of a chandelier had a strong rustic/barn vibe. Still very pretty and unusual.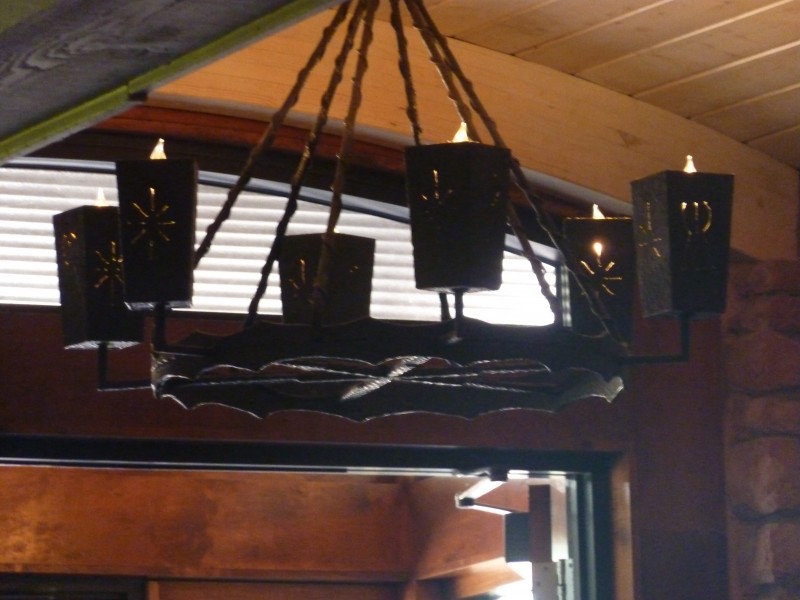 The next one is a really bad shot but had to post it as I loved those chandeliers and the gallery wall (I am so digging those now). The talking portrait gallery inside Hogwarts;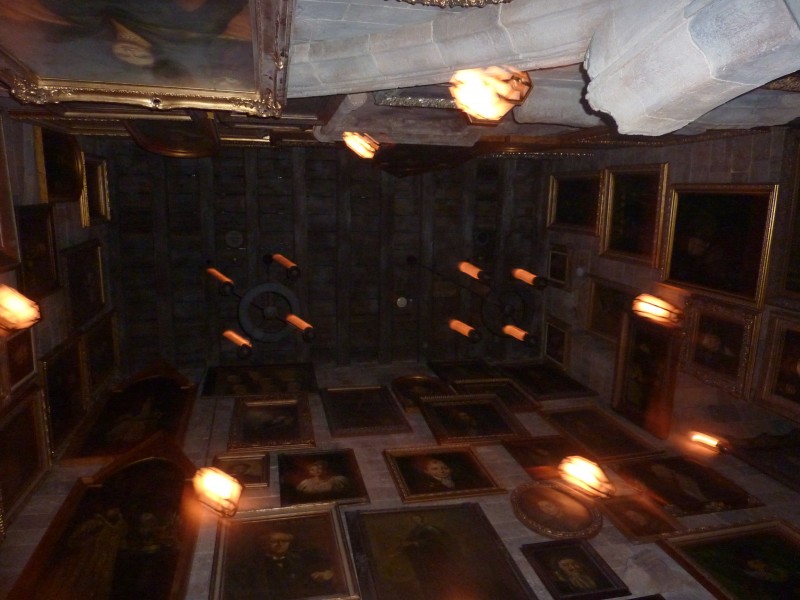 Not bad…huh? See, inspiration can come from anywhere…even theme parks. 🙂 Have you found inspiration at unexpected places?
Like what you see? More lighting posts here and here.