Where did July go? Can't believe we are closer to December than Jan! Luckily I've got one more month of laid back life before school starts. Yeah this year schools in our neck of the woods have 3 months of summer break! Would have loved that as a kid.
As usual starting off the new month with Craigslist finds from the capital. A DIY project straight out of the book for ya, a cane back chair with leather seat for $40.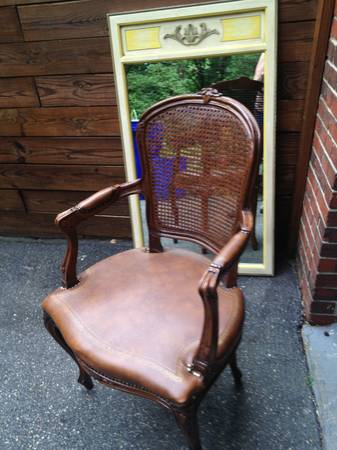 Also in DC is this glass lamp base from Target for $15 (originally purchased for $50).
Heading up north we have a Hallmark Collective Designer glass & brass table lamp listed for $50 in NYC. It seems it's part of the Hallmark Lighting North Bay Collections, Item # D403-076 , customized for the multi-billion dollar Fountainebleau Hotel project in Las Vegas.  The catch? It weighs a whopping 31 lbs! The owner purchased it on eBay for $100 but when it arrived it turned out to be too heavy and too large for the glass-top table on which it was meant to sit. With return shipping out of question 'coz of the weight ($$) it is all yours if you have the room for it. New Yorkers got any table/ desk that can rock this dude?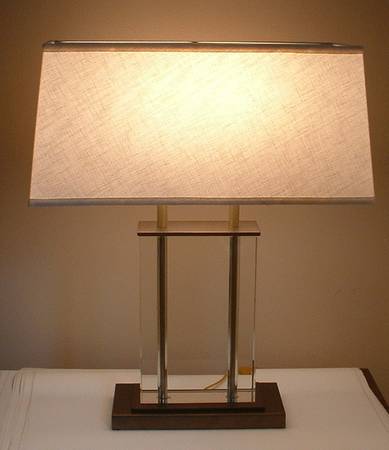 In Chicago another DIY awaits you in the form of these 2 old Bentwood cane chairs, both for $20. Imagine them in a bright green or navy paint. Would make great desk or accents chairs.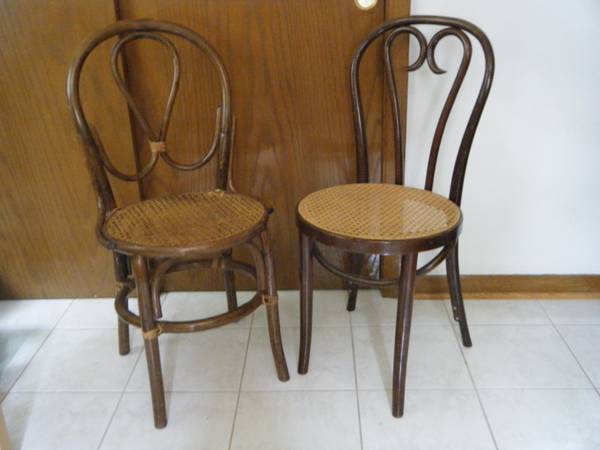 Out west, in San Diego you could bring home this Pier 1 sunburst mirror (in excellent condition by the way) for $20.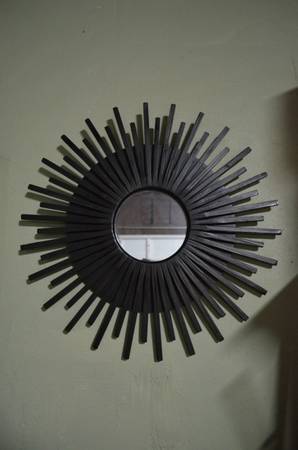 Ooohhoo..super excited about this one. Four new Crate and Barrel Sundance salad plates are up for grabs for $10 in Austin. I'm seeing a sharpie art project and then of course a plate wall. What do you say?