Before we get into the post a reminder for those you who haven't entered the $50 Safeway gift card giveaway is open till the 28th!
I discovered Goodwill, for that matter thrift stores a few years ago. Ever since they've become my go to place for knickknacks. In fact it was the first thought that crossed my mind when I wanted a wine glass to make my succulent planter the other day. Thrift stores can be tricky when it comes to inventory, many a times I've returned empty handed while at others I've found fabulous treasures especially when I'm on a strict self imposed "no extra spending" limit. This time too it was no different, how could it be? I was on another round of my "no extra spending" drive! And as expected there was no dearth of possibilities! See for yourself!
This pheasant art was listed for $4. Don't care much for the frame but imagine the art as part of a wall collage with other nature prints like botanical book pages, watercolor paintings or sketches of other animals/birds.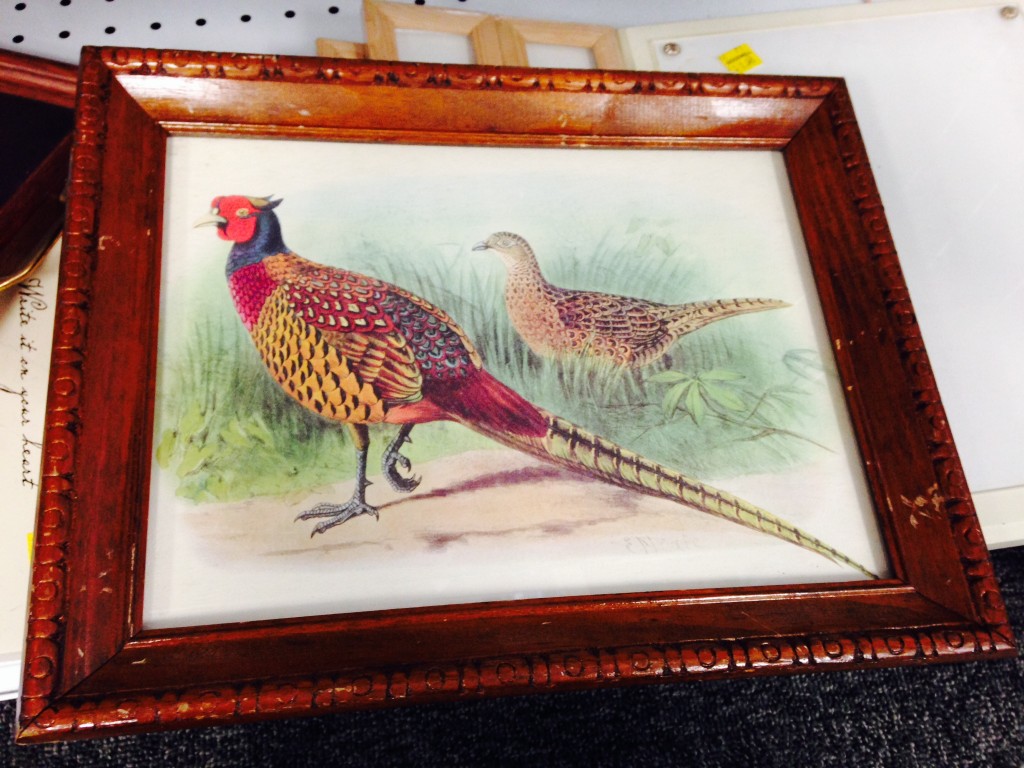 Speaking of animals, if you are looking for last minute Easter props then definitely check your local thrift store. I thinks this bunny figurine was $5. Won't he look great as part of any Easter vignette?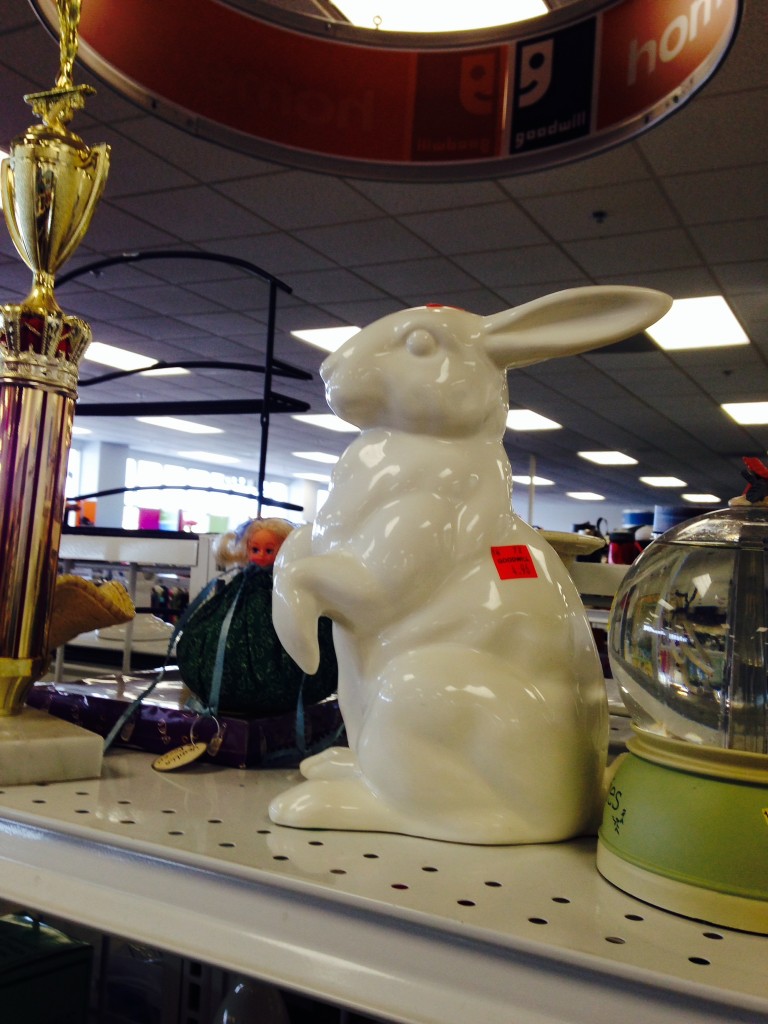 Also spotted a bunny print for $3. Update the frame and add it to the collage wall I mentioned earlier and you've got a nature theme going!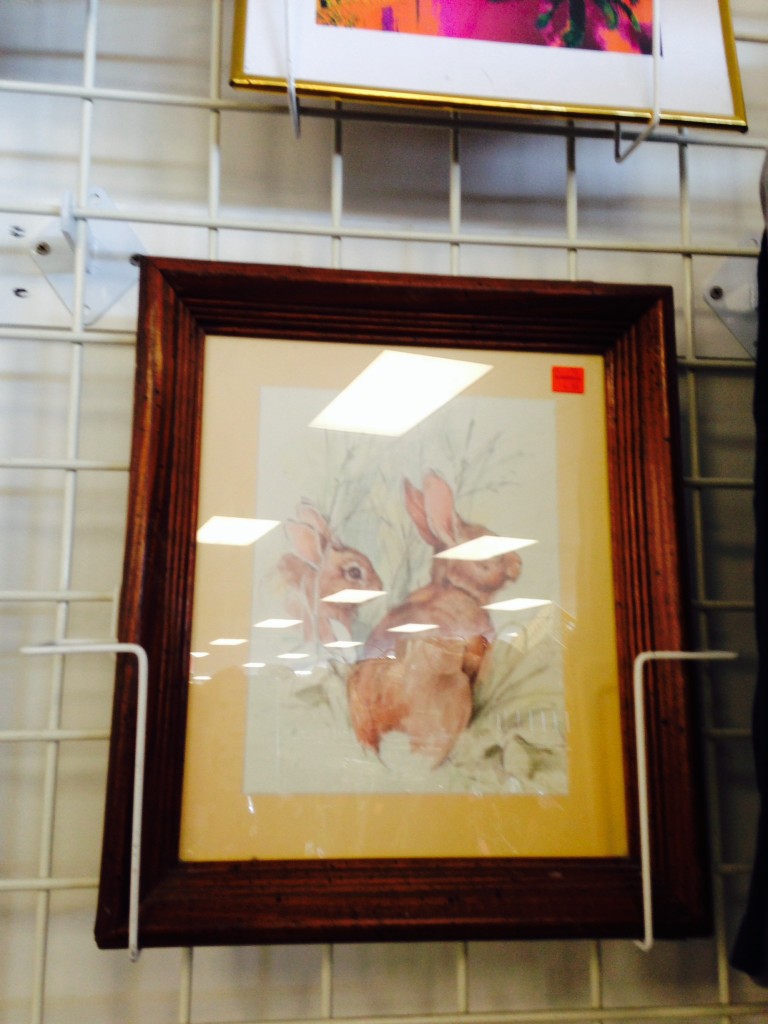 This pair of chairs were priced at $10 each. The lines are not ideal but for $10 all they need is a fresh coat of paint and a fun fabric to get out of the 90's.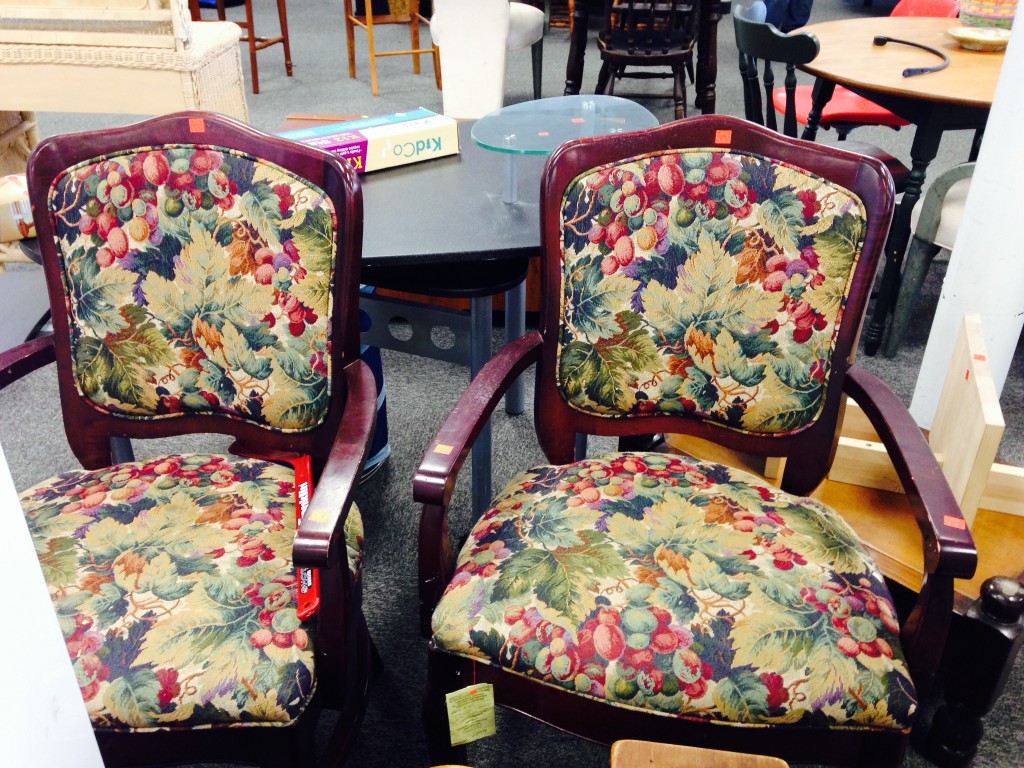 One thing I really wanted to get was this crystal bell for $2.96. Not sure why but this was the first I've noticed glass bells and I'm in love. Didn't get it this time but will keep an eye out in the future for a cute little glass bell.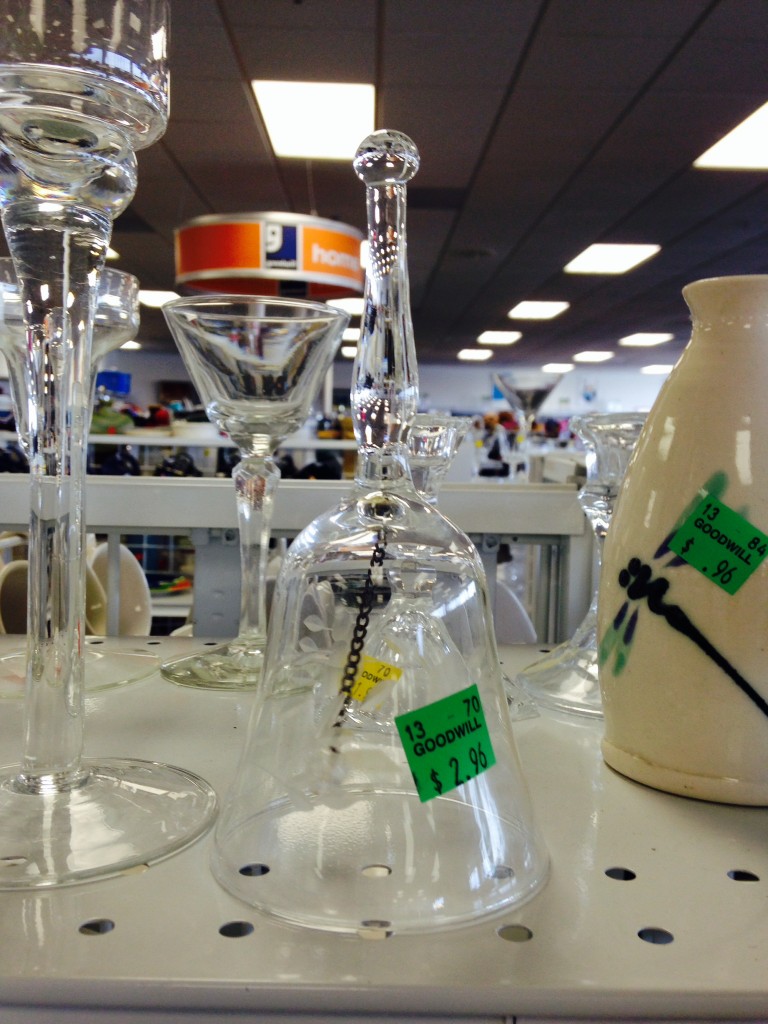 Do you shop at your lcoal thrift stores? What are your recent Goodwill finds?