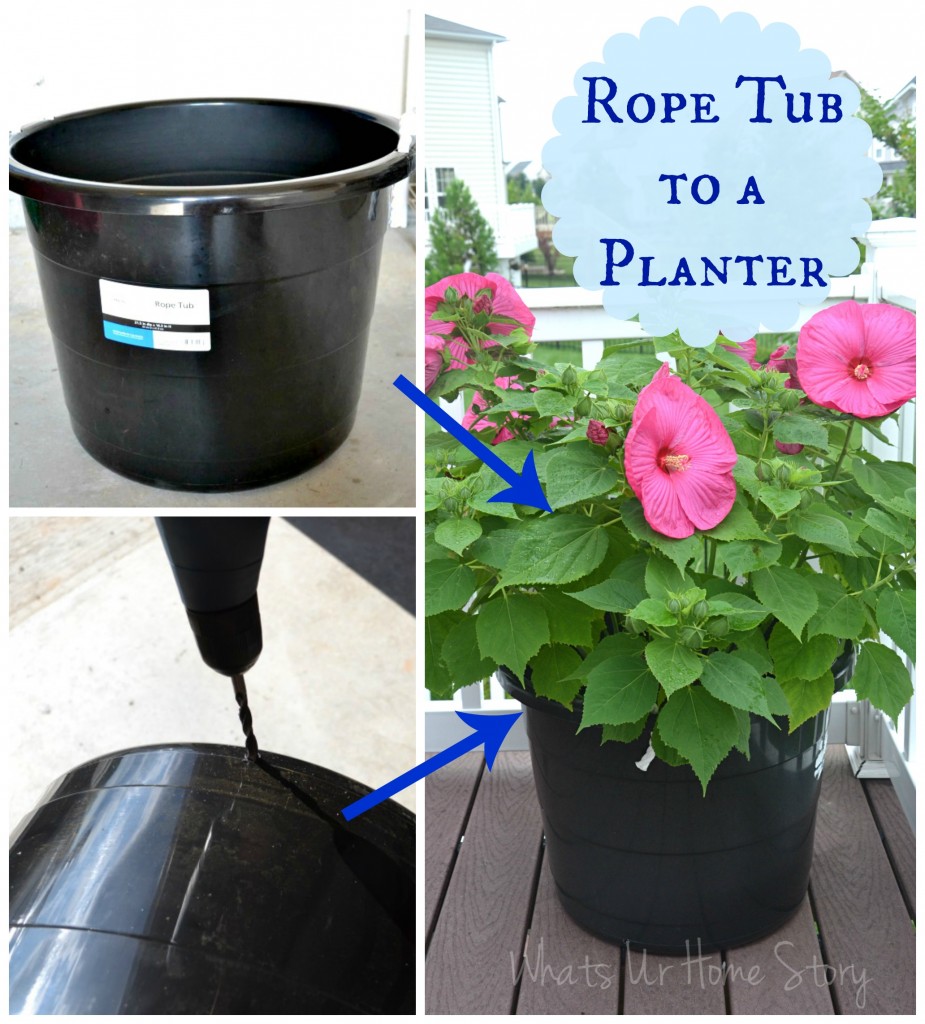 My BPPV aka. positional vertigo has raised its ugly head again after almost 5 yrs. It is one of those 'harmless' diseases that can significantly affect your quality of life. What can you do if you feel dizzy all the time? Anyways, coming to the point lately I haven't had the time to sit down and write much without feeling uncomfortable. But I so….want to share a quickie project that we did last weekend. If you are in the market for a budget friendly large plant pots then this one is right up your alley.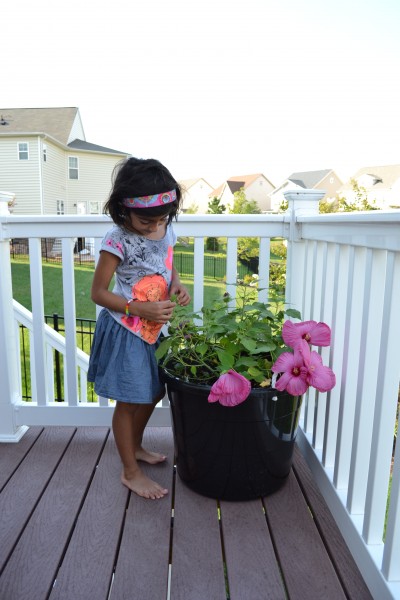 That's my munchkin checking out the new deck addition, the hybrid hibiscus. Any guesses as to what the planter is?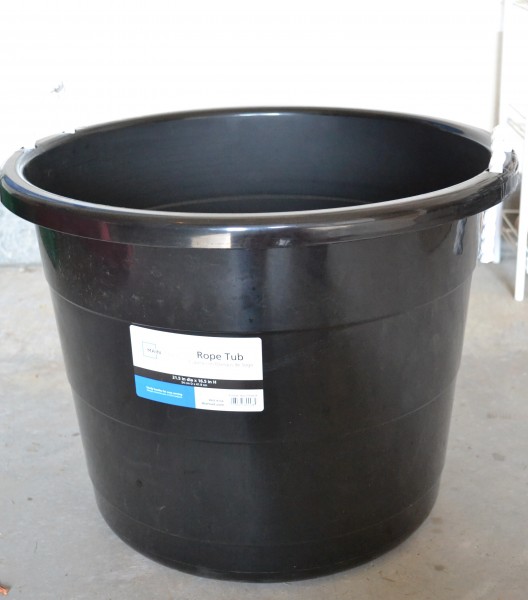 Yup, it a rope tub that is usually used for toy storage. No, was not intentional at all. I had bought the tub for garage organization 2 months back (I think for $4.99 @ Walmart ). It didn't really work out as planned. By the time I got around to returning it, realized that the kids had played with it scratching the sides.
Got to give B credit for coming up with the idea of using it as a planter. We just drilled two holes on the bottom and that is it.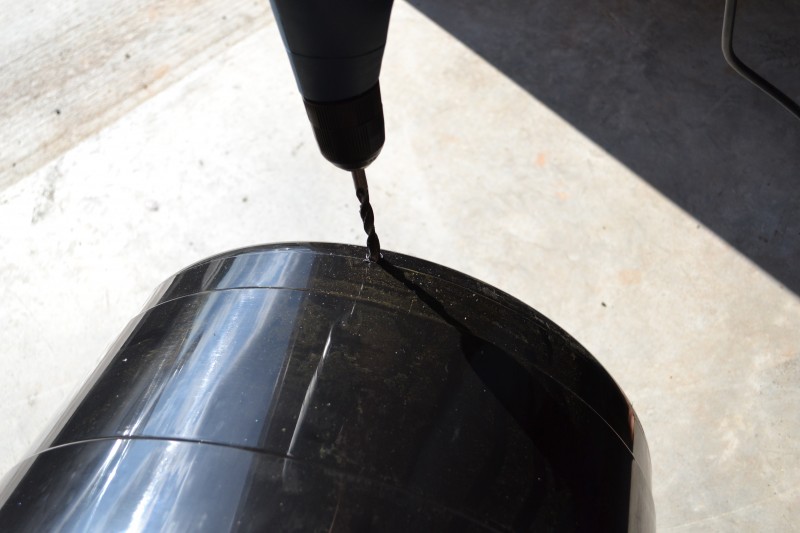 The hibiscus is a hybrid perennial ($12.99 @ Walmart). It is supposed to grow to 8- 15 ft tall, which will bring in some much needed privacy on our deck. The ultimate size of the plant meant a big planter and the rope tub fit the bill perfectly. It is even bigger than the planter I used for the water garden!
Aren't they really pretty? The flowers are 6″ wide! A perfect fit for any large planter pots!
I also ended up getting this yellow lantana (an annual) on clearance from Walmart for $1.49.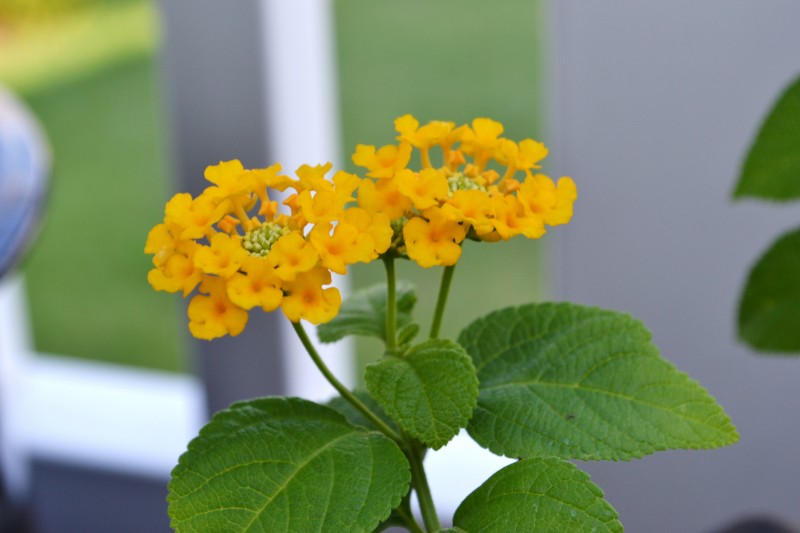 I've searched high and low on Google to see if the plastic storage tote will survive the winter but couldn't find anything. The tub is pretty thick so I'm keeping my fingers crossed. What do you think? Have you done something as crazy as this?
Update: Our rope tub planter is still going strong after 3 years.