One thing I've missed when I cut down the number of weekly posts from 5 to 3 is my series posts, especially my two favorites, the Scouting Craigslist and the Same Look 4 Less. Like most women in the world I too can spend every minute of every day shopping or even window shopping. Just looking at things with the intention of buying (note I said intention only without specifying any time frame; could be next week, month, or even many years down the line) is enough to give me a sense of happiness. Those posts not only gave me the simple pleasure of window shopping for deals or things that I could DIY to look like a high end decorative piece but also the joy of sharing my findings with y'all. I mean who doesn't love a good deal?
So when I was browsing through our local Craigslist and found these awesome pieces, I just couldn't stop myself.  Again goes to prove that Craigslist is a treasure trove of ideas for our homes. Without much ado……..
A sturdy antique dresser with slight damage to the front foot that I'm sure will be fixed with some furniture putty TLC is up for grabs for $20.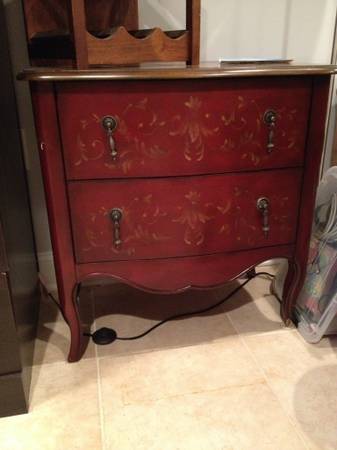 You know, how I love a ladder shelf? This one is listed for $20.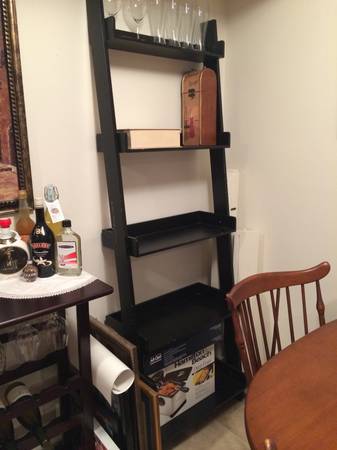 Ever since I spotted the Wassily Chair on Emily Henderson's show I've been intrigued by its raw contemporary look. These Wassily chair knock offs for $150 (for both) seem like a good starter deal.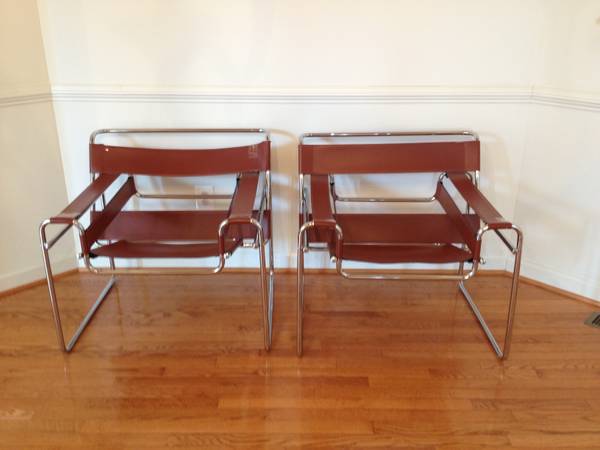 You think you can't shell out that much for used stuff? Then try checking the "Free" section. I couldn't believe my eyes when I saw this black IKEA bed frame in great condition listed for free!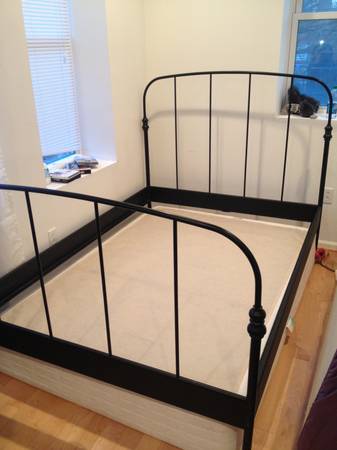 Also in the "Free" section of our local Craigslist was this child jungle gym. Off the top of my head don't know what I would do with it but I love the shape. If you have a large enough space like a grand foyer it could work as a light fixture. Think a hotel lobby. At the least you could paint each triangle in a different color and used it as a garden sculpture.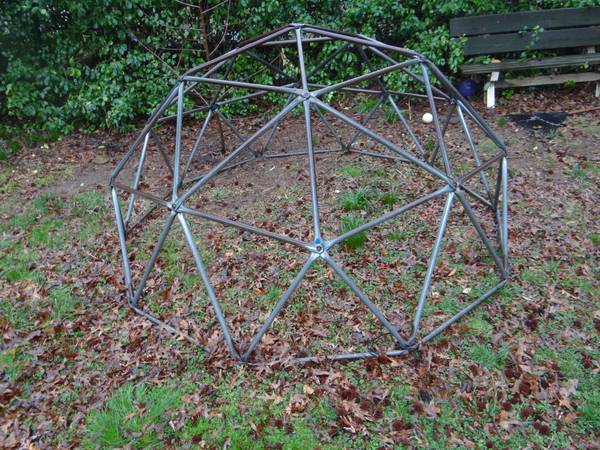 Wish it was a bit smaller, could have used it in many ways. Have you found any Craigslist treasures off late?