Ready for some dumpster diving? 🙂 Nah…..I'm sure you'll agree that none of these finds are in no way close to a dumpster.  First up, DC. This one year old  Smith & Hawken complete patio set from Target (per the seller retails at $1,650)  is yours for $800; seller willing to negotiate.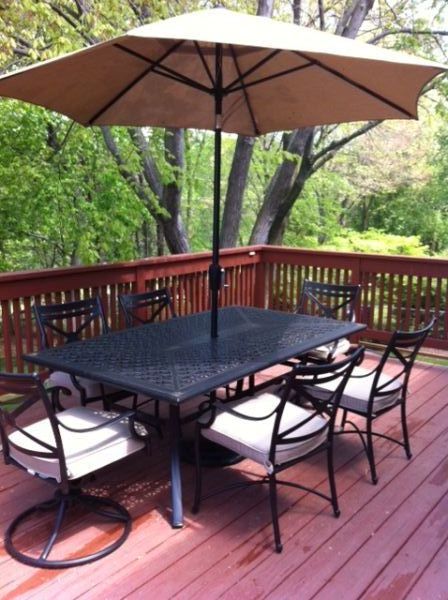 In NYC, you could buy this brand new (2 month old never used) Crate and Barrel  Samar ottoman/accent table (priced at $119) for $90.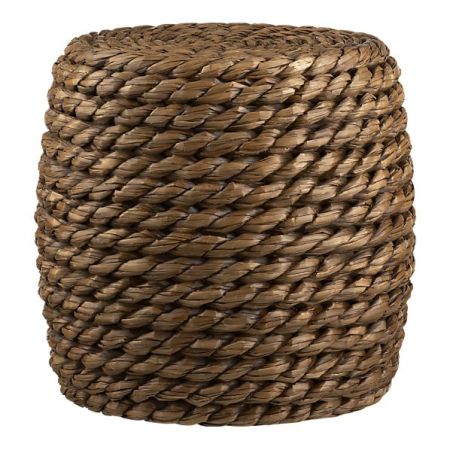 Out in Orlando, this Spanish style solid oak dining table with 6 chairs was listed for $200.  The table top is 6.5 feet long and 3 feet wide. I think, for the table alone $200 is a great deal.
A motivated seller in Dallas was offering  two of these newly reupholstered cane accent chairs for $125 each.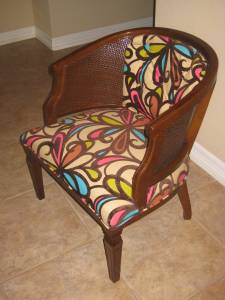 This 40w x 50h ( I know, huge) mirror with bronze trim was listed for $50 in Denver. The seller claims that it was bought from Kasey Fine Furniture, a popular store that closed its doors two years ago,  for $400.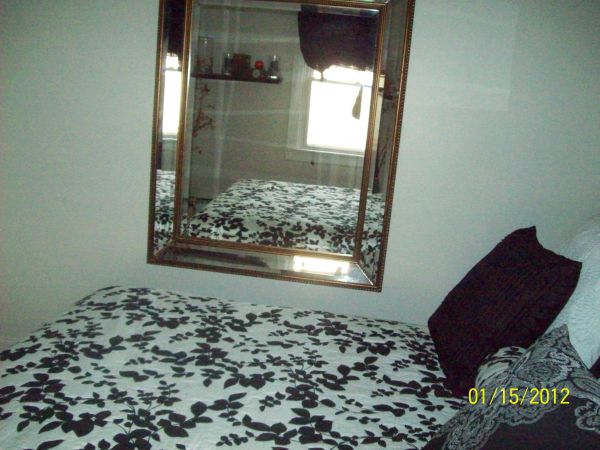 Now for the most unique find of all, from San Fransisco. Rustic outdoor wood tables made from cable spools for $175 each.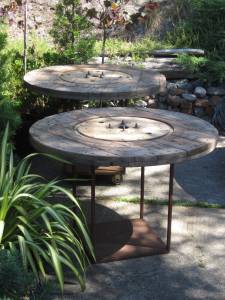 The seller goes into great detail about the sources of the two tables, one of which was rescued from Napa wine country while the other is made from an Old Electric Co. cable spool.  According to the seller, the table surface is 60″ wide and can comfortably accommodate 6-8 people. It is very sturdy and has a stable rusty steel metal base. It seems the table even has a hole in the center for an umbrella. Now that's some creativity!
What are your Craigslist finds? You can see out latest find here.