Here at WUHS, we like to start every month by looking for Craigslist bargains. So let's get down to business. Just a heads up, as usual the pics from Craigslist are small.
Assuming the piece is in good condition, this West Elm round dining table with cutout legs listed for $300 is a good deal as it retails for $449 – $599 depending on the size.  Right now they are having a sale at $381 – $509.  Maybe you could bargain for a little less?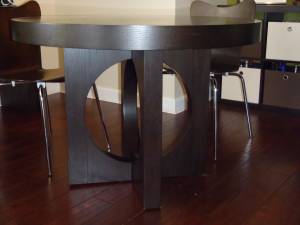 This beautiful cherry chair would look great painted antique white and recovered in a nice patterned fabric. Considering all the effort that you need to put in at $99 it was a bit pricey for me.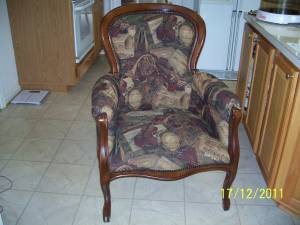 Speaking of chair redos, look at this Antique-19C Soft White French Louis XVI dining room chair for $350. I would have no idea of how to confirm the owner's antiquity claims before buying. A big risk at $350.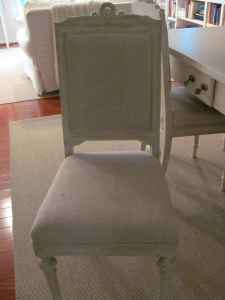 At $250 not sure if this Silverado round dining table from CB2 is a great deal (retails at $299). I would definitely haggle more here. Hopefully the sellers are motivated too.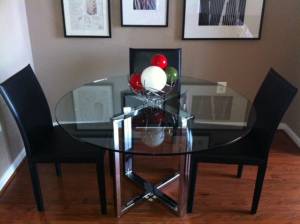 This desk and credenza for $150 seems like a bargain if the wear and tear is minimal. But with heavy furniture you will have to add in the transportation cost. You can rent a truck from Home Depot or Lowe's for $20 and gather up a friend or two or you could hire professionals, which will cost you upwards of $50.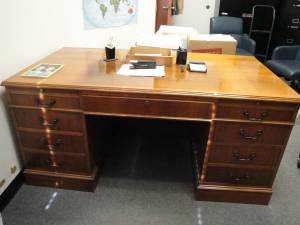 Here is one that's a great deal for sure. This nightstand for$20. With some paint and patience you can make it look like one of these campaign chests that are popping up in designer magazines.  So why didn't I get it? There are too many like minded folks around here, was gone before I could lay my hands on it.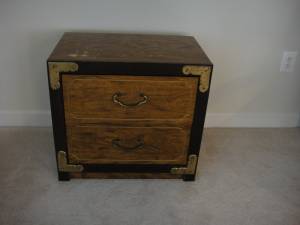 Hungry for more Craigslist finds? You can see them here. Have you found any deals on Craigslist yet?