Today I'd planned on showing you a project in the making for the guest bedroom but then I came across these beautiful pictures of Dandi's country garden.  How could I not share this gem with y'all? What I love the most about her outdoor space is her very clever use of containers and how she has mixed and matched various plants. If you thought my bird cage planter was a novel idea then hold on to your seats tight, you are in for a thrill ride!
Presenting………..happiness in a tub!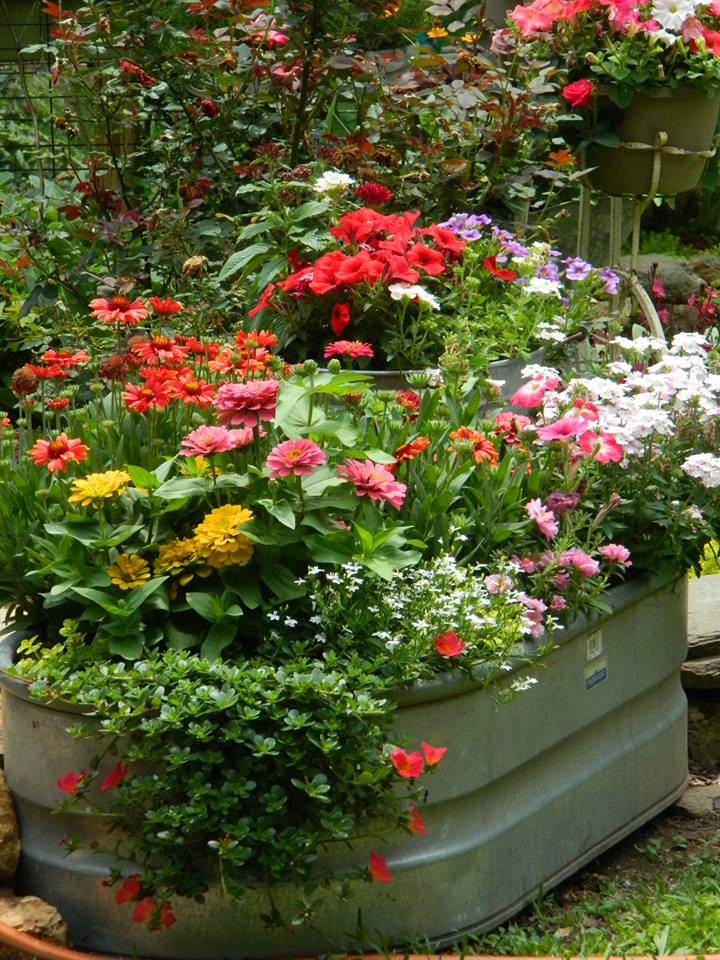 I'm in love! The colors, flowers, everything about it.
Impatiens spilling out of an old bucket.
Here's a zoomed out view of the same thing.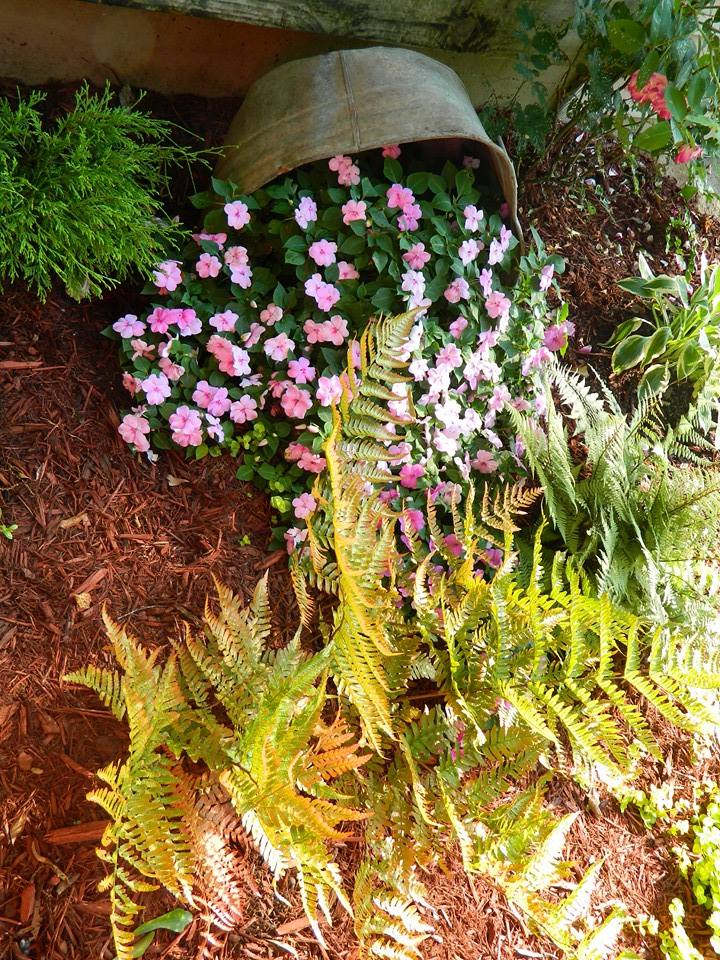 Dandi took the hanger off a hanging petunia basket and placed it inside an old milk can and voila!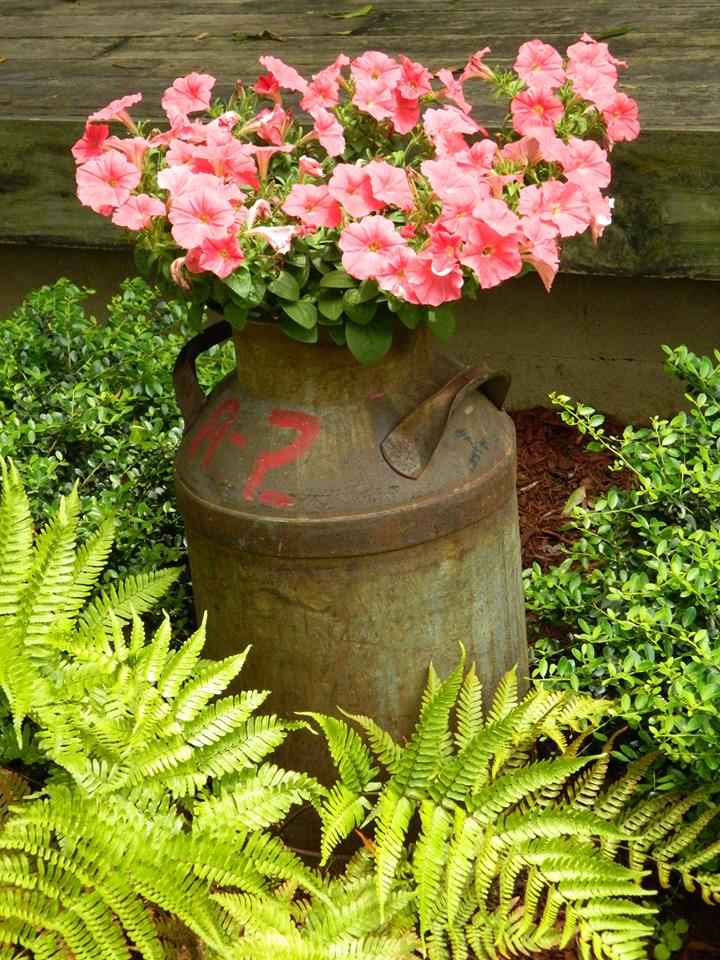 See what I'm saying? A Radio Flyer wagon gets a makeover and how!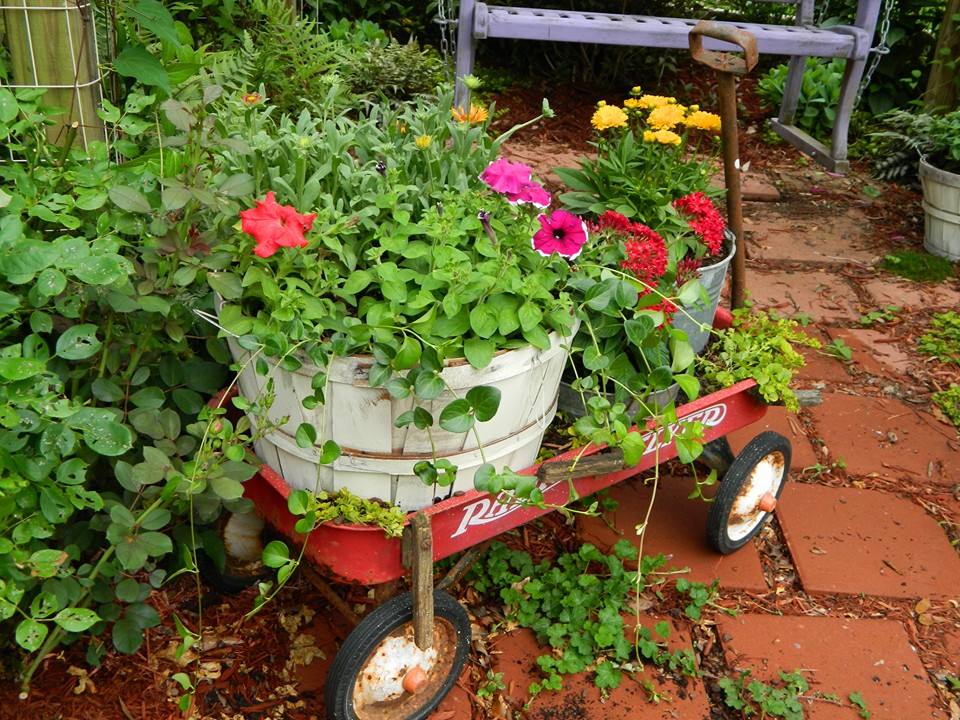 Every corner of her garden brims with color!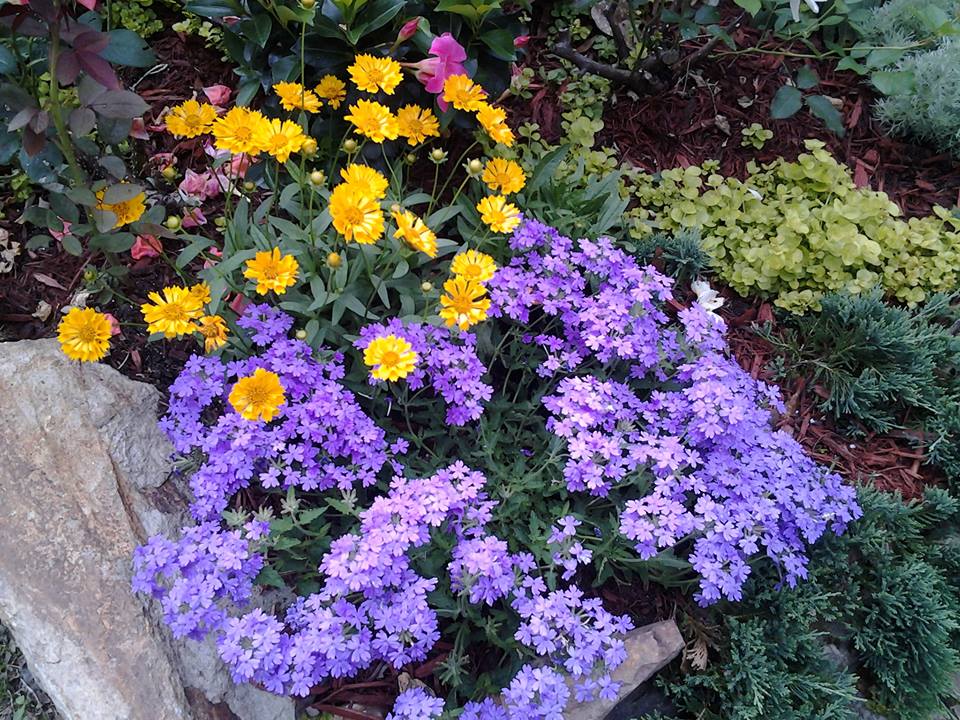 Here's another tub oozing garden goodness.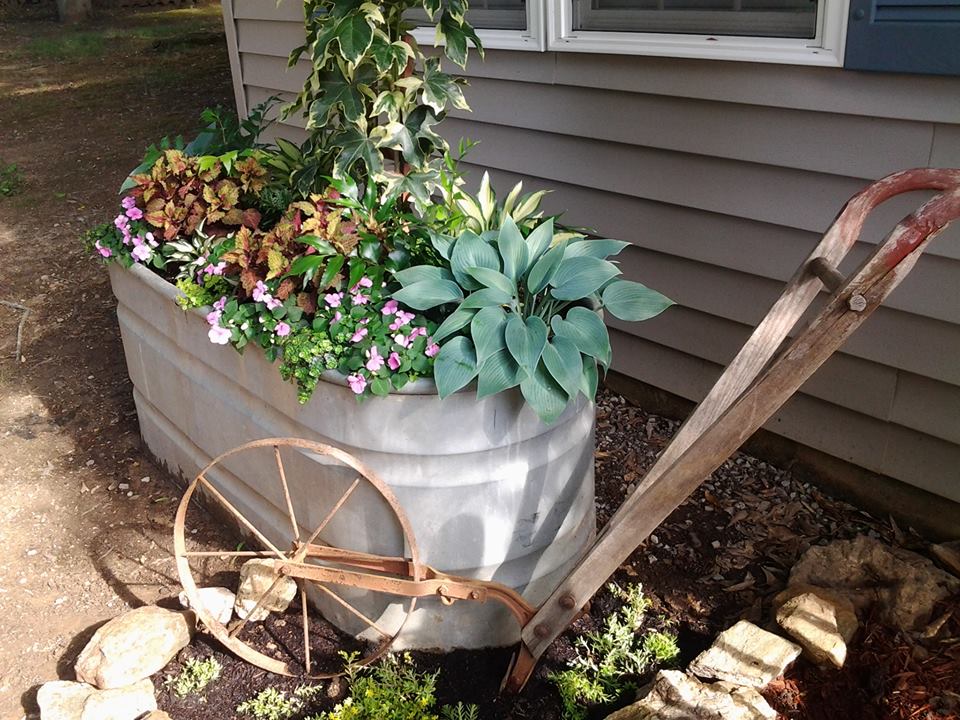 I never knew galvanized containers could look so good in a garden!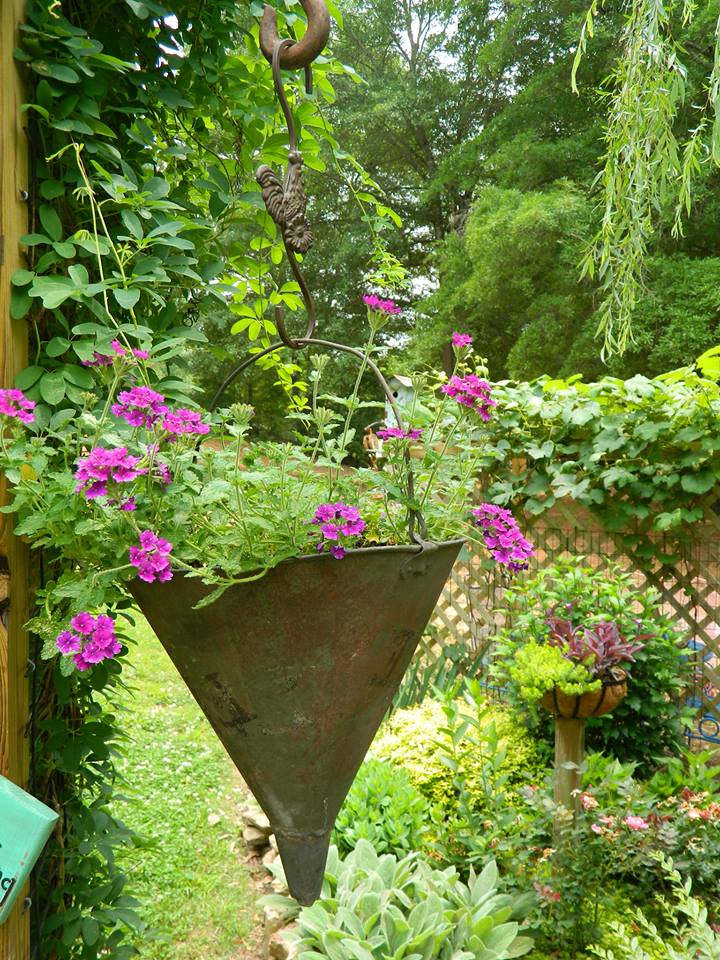 After seeing this I so want a primrose bed.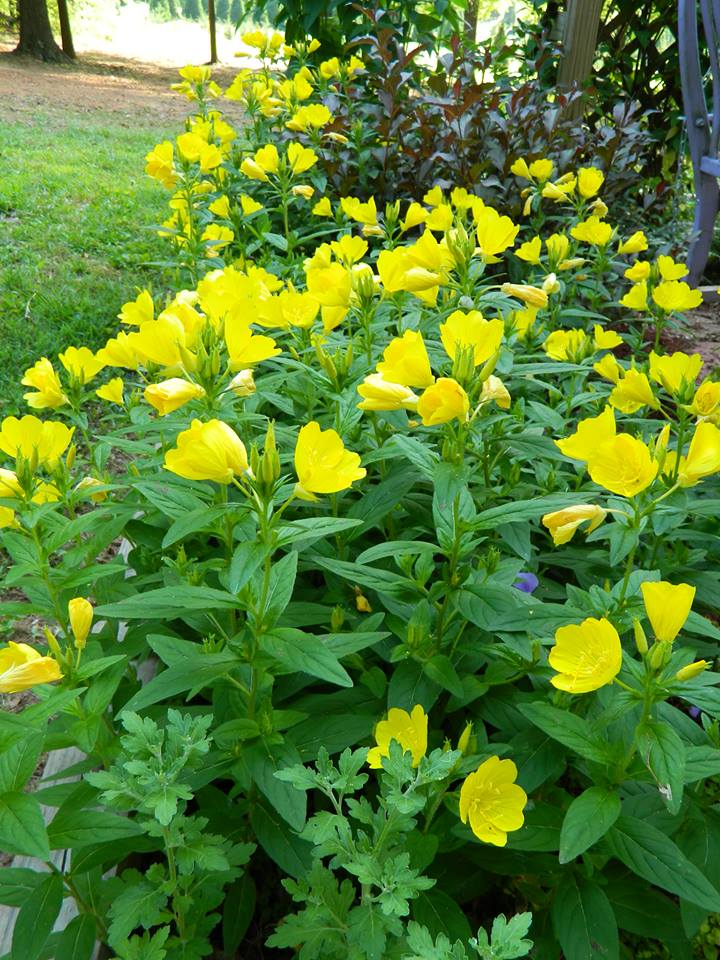 Purple Heart and Sedum as companion plants, wow!
Leaving you with a shot of Dandi's inviting porch.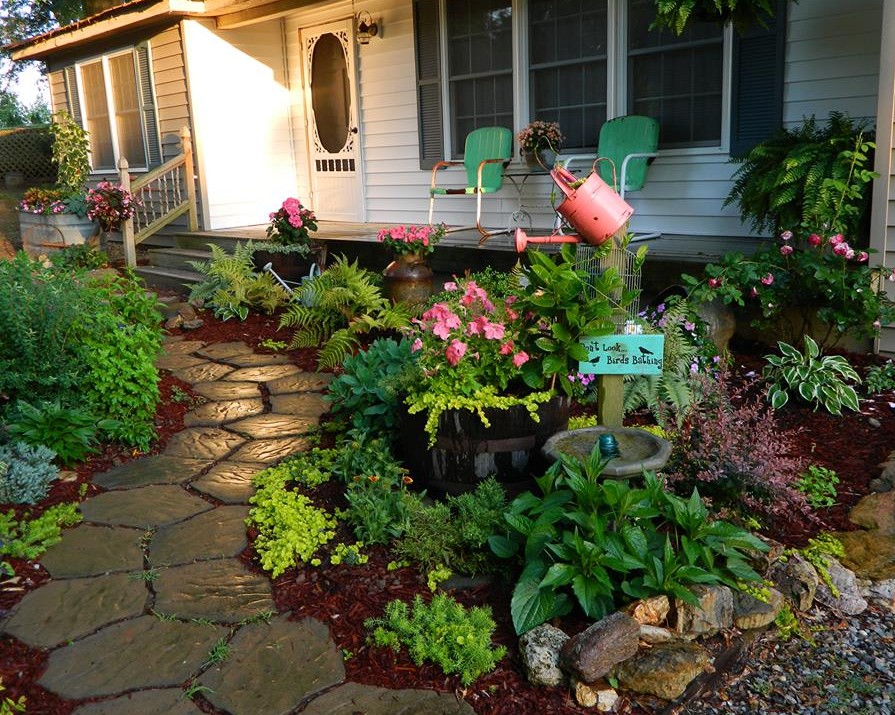 Don't you just want to sit on those funky chairs sipping sweet tea all day? I know I would be happy to all day every day! Thanks a ton Dandi for sharing your beautiful garden with us.
If you would like to share your space or project  with us please send in the pics to [email protected].