It's coming along well. Hopefully we'll see our first lily in a few weeks. Fingers crossed.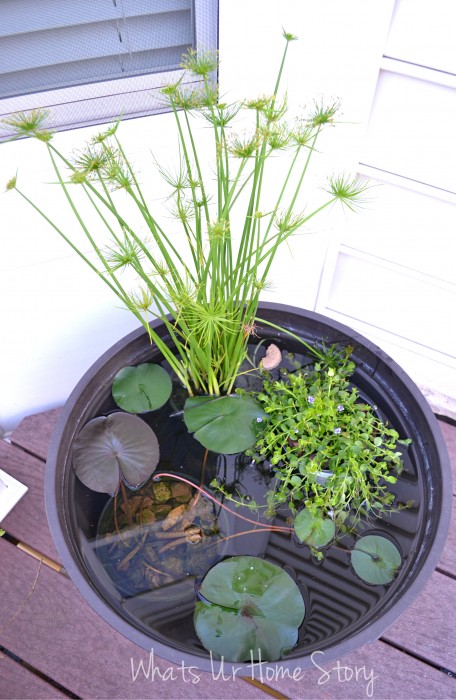 This year I have 3 plants in it, the lily, the dwarf papyrus, and the latest addition the blue moneywort. The blue moneywort is a perennial that can be found in bogs. The tiny blue flowers are profuse and bloom most of the time. Was $3.99 at our local nursery (Bluemont in case any locals are interested).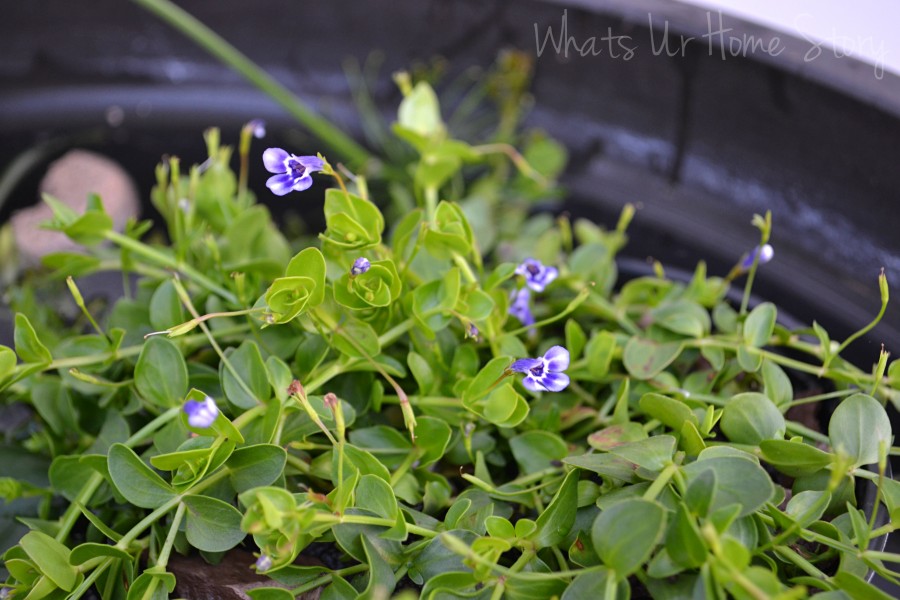 It likes full to part sun. The only catch is, it shouldn't be fully submerged. So I had to rely on a pot in a pot resting on rocks mechanism to give it the required height.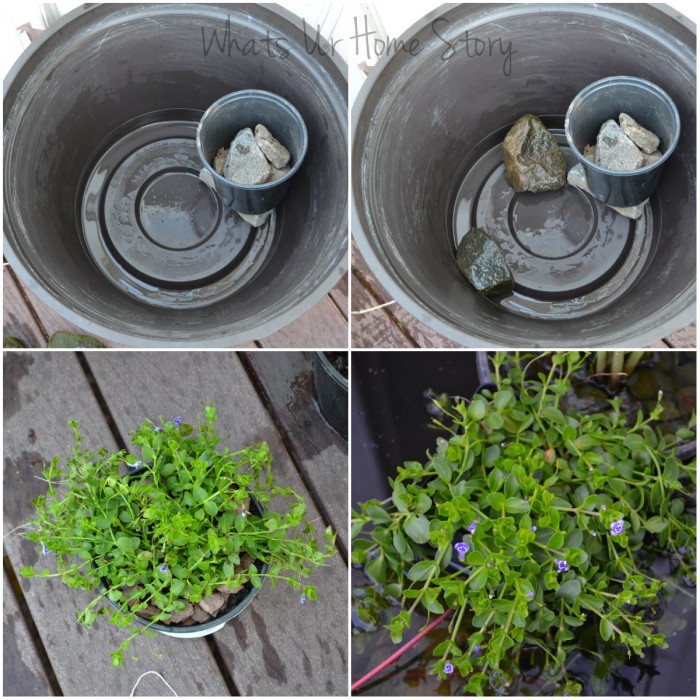 So far so good. It is even putting out new roots where ever the creepers touch the water.
I think if it keeps spreading like this I'm gonna try growing it in water indoors. At least that way I won't have to buy a new plant next year.
Anyways I'm really happy how full both the dwarf papyrus and the water lily have become in just 3 weeks. If all goes according to plan  we'll buy the fish to go in there this weekend.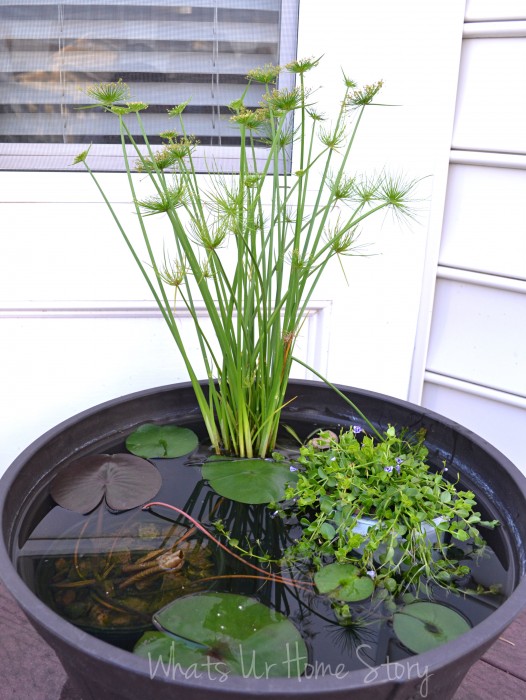 Any luck setting up your water garden this season? I know a lot of you had planned to last year. 🙂
PS:  You can find the detailed tutorial of how to set up a water garden here. You can see this year's blooms here.