As promised….more detail on the office/study makeover.  No, not a reveal yet…some background info. Lately the color grey has slowly but steadily been creeping up to the top of my favorite colors list along with yellow (that's totally for another post). I've been lusting over gray paint colors all over Pinterest. After falling in love with this color, Restoration Hardware Slate (didn't even know they made paint), from the House of Hepworths blog I pretty much decided that the study was going to be this color.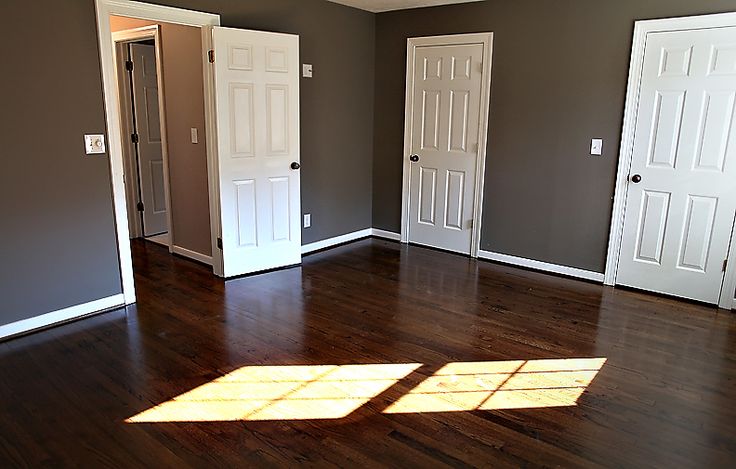 Off I went to our local Home Depot to color match it to Behr without even a paint swatch. 🙁 Nope, they couldn't find it in the system. I didn't feel like driving all the way to the outlet mall to the Restoration Hardware store and on a whim started browsing the paint samples they had. Two colors caught my eye, Martha Stewart Brooke Trout and Behr Trail Print. I ended up getting 2 sample cans ($3.99 each) of paint to try it out. This was my first time with sample cans. I'm usually a 'decide on the color from online reviews/pics and buy it' person. I'm totally sold, from now on would go the sample can route when in doubt.
The one on the left is the Martha Stewart 'Brook Trout' and the other 'Behr Trail Print'. Both look at least two shades lighter in the pic thanks to the blinding afternoon sun through the windows. After much deliberation (it was a tie, the gals voted for the Brook Trout while the boys went for the darker Trail Print) I decided to go with the Brook Trout for two reasons;
It was the warmer of the two. Trail Print looked great on the swatch but had a steely grey (I felt cold) undertone to it.
That steeliness kind of lent it a heaviness and darkness which I thought might make the room look like a cave.
You can see the difference clearly in this close up shot.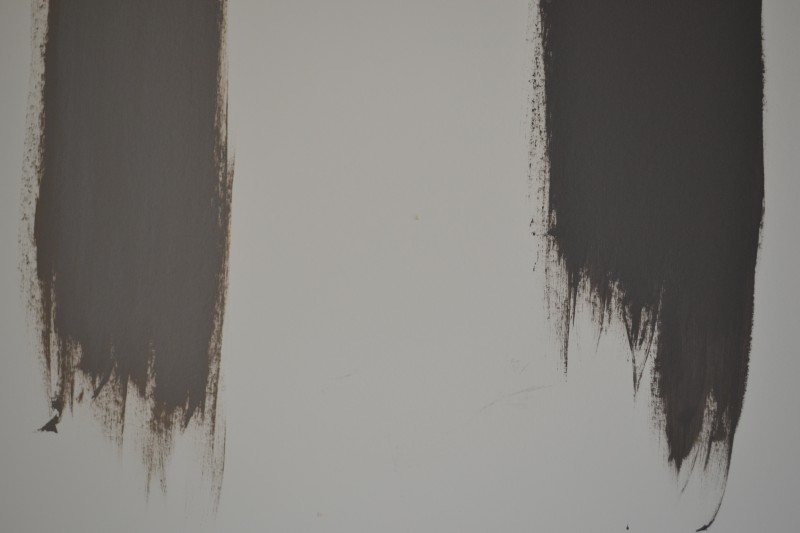 So…here she is getting ready for a second coat (dries a lot darker);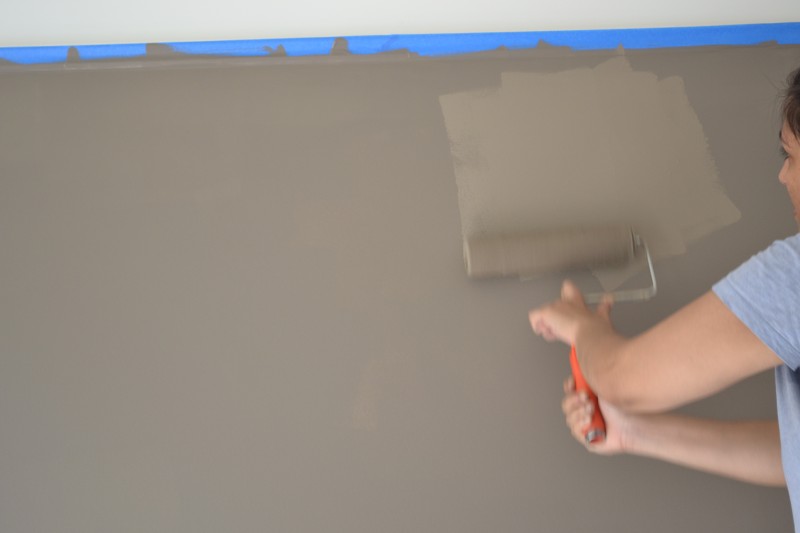 Now for a sneak peek into the other projects in the room. You guys already know about the post card wall going up on that wall. Then there is this one. 😉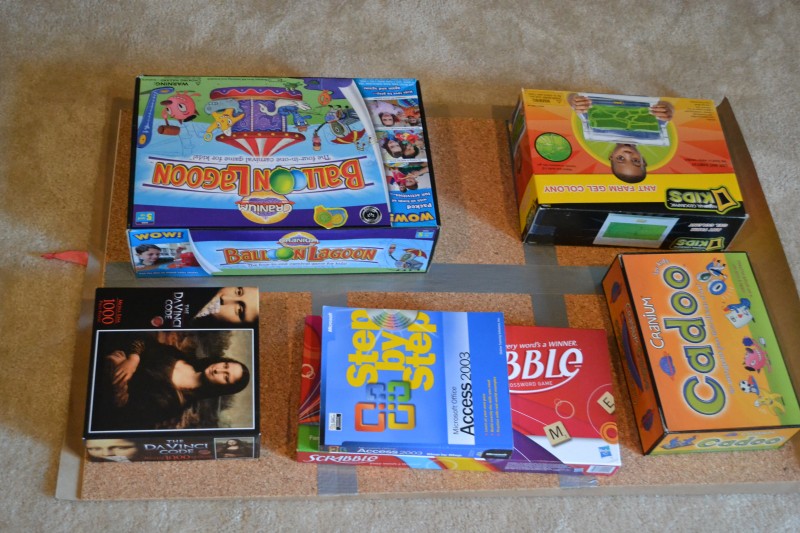 I know, that is a tricky pic but hey the fun is in the surprise, right? Any guesses? By the way have no clue why there is an MS Access book among the kids' board games pile. 🙂
One more….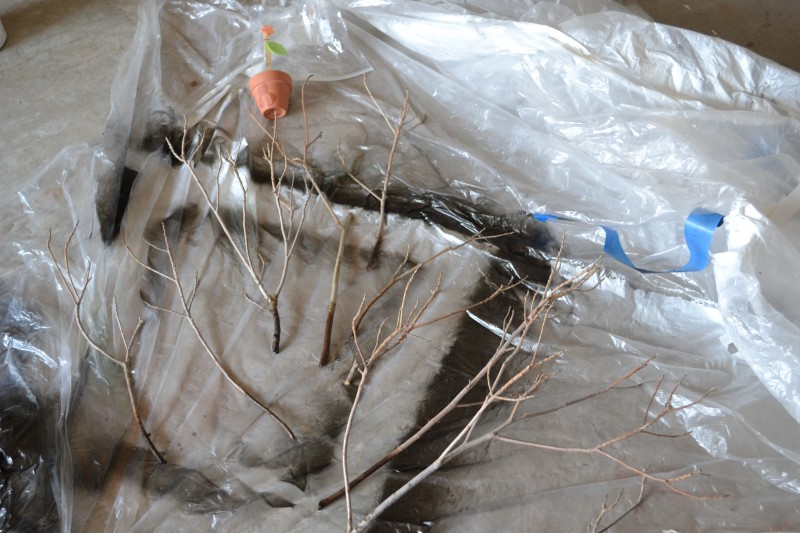 Hopefully I'll get everything wrapped up this weekend.
What are your favorite paint colors? Any grey lovers out there?