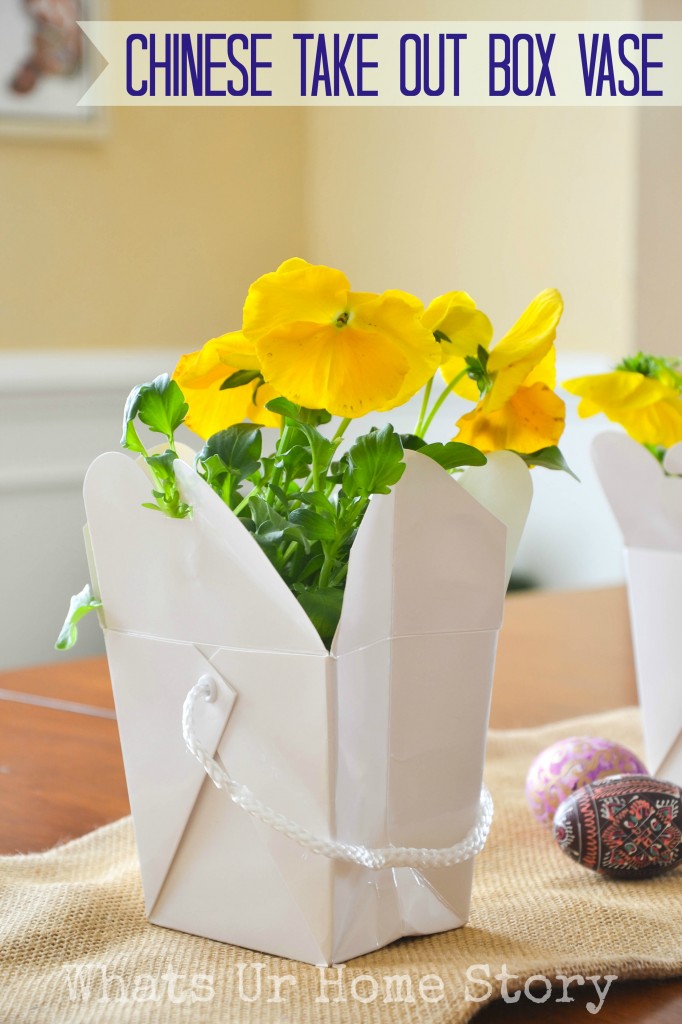 Ok, I'll give you a minute to take in how simple the idea is! And there you have it folks, that is our post for today! 🙂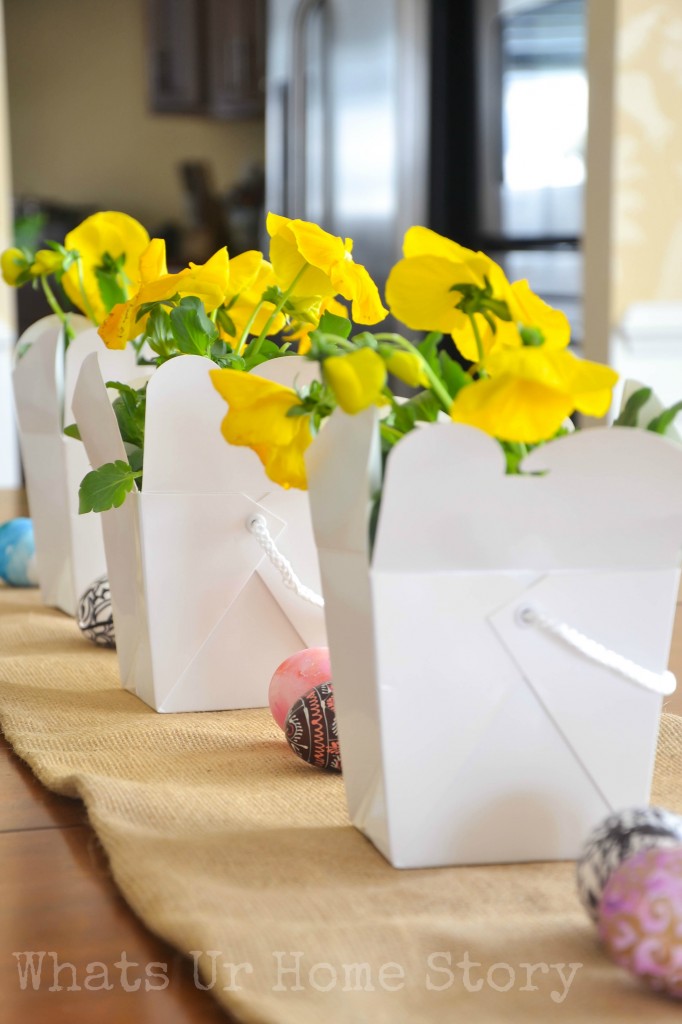 No really, this project is as simple as the picture and is the perfect party centerpiece for procrastinators like me. When it comes to party planning or for that matter anything, I love to plan every little bit of detail but when it comes to executing I'm the last minute queen. Have been working really hard on this and have made significant strides, like this post for example. I shot and edited the pictures for this post last week and kept only the actual writing to now. 😉
Anyways if you are looking for a super quick and pretty centerpiece idea then look no further. A huge plus is that you can customize it to fit any season by using whatever plant that is available during the time; marigolds in Summer, mums in Fall etc.
To make these you'll need;
Chinese Take Out Boxes (these were left over from my daughter's b'day party where I used them for party favors, originally from Walmart)
Pansies or any other flowering plants in season – Got these at Home Depot for $0.88 each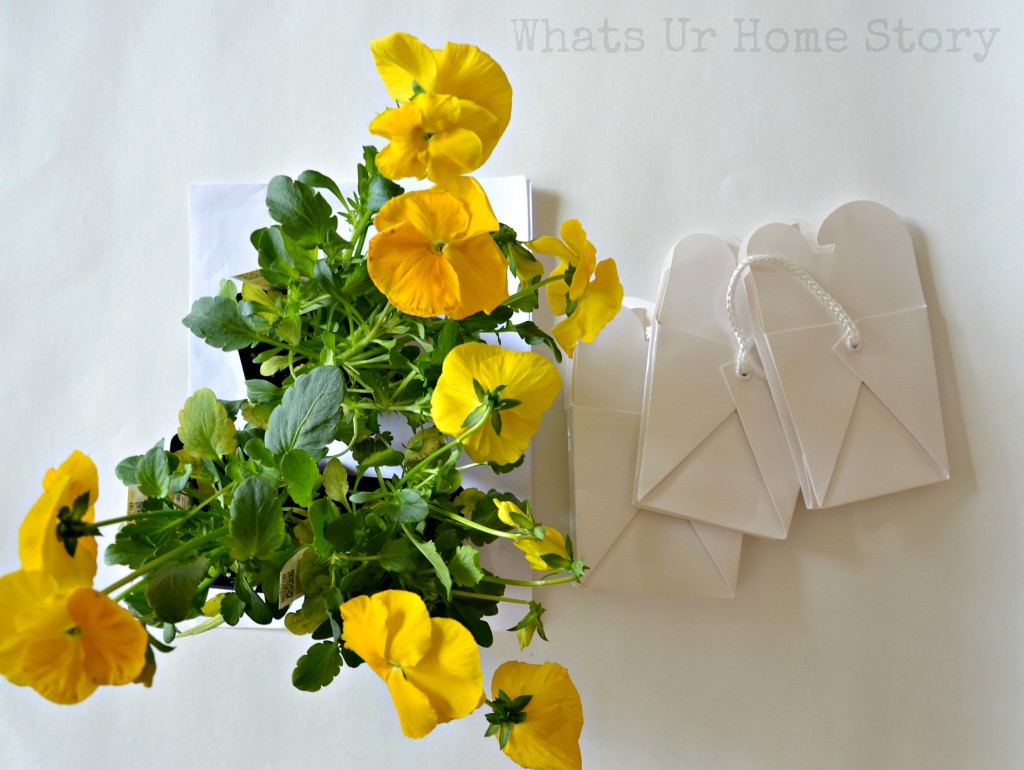 You can either fold the flaps in or leave them up as I did here. I liked the look of the flaps up. This way they also act as support for the stems, propping them up in the box.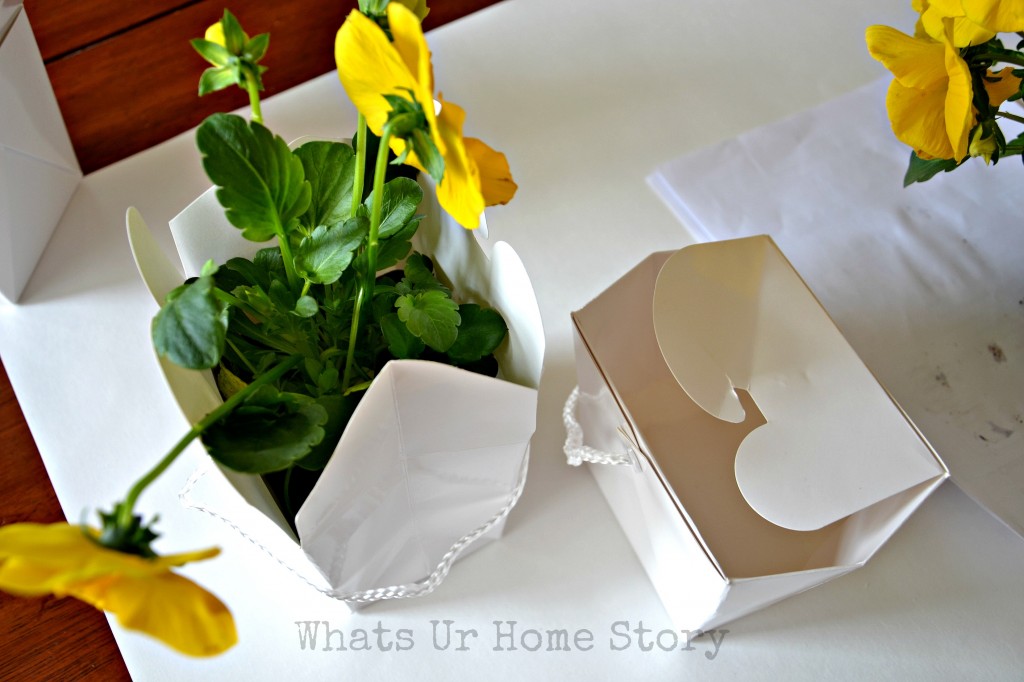 Once the box is fully open gently place your plant in the box and voila!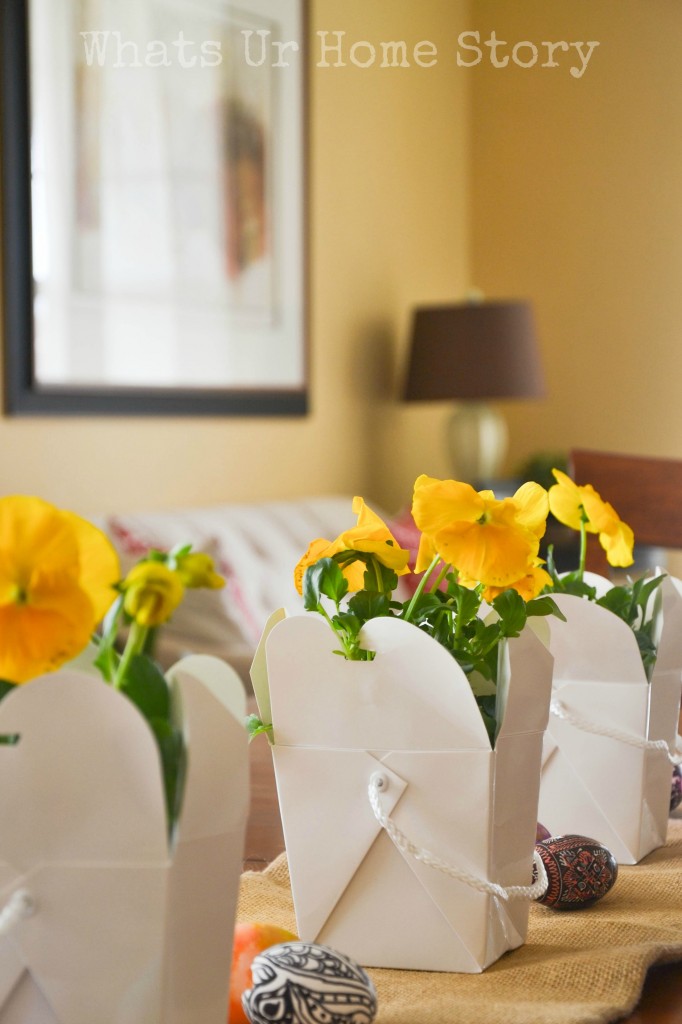 Aren't they adorable?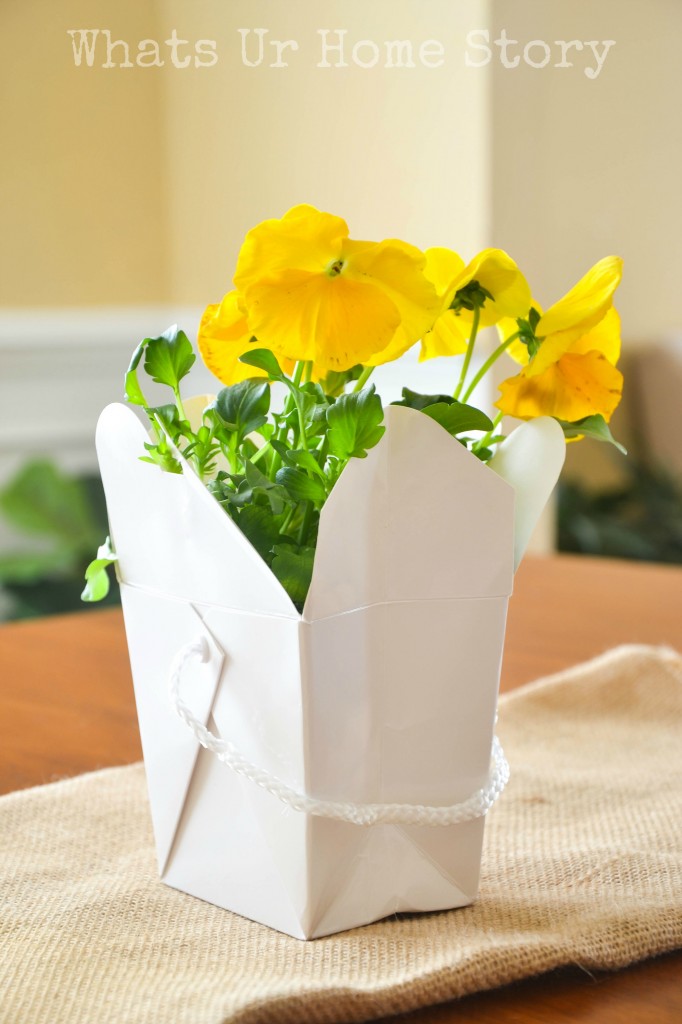 Do you take such decorating short cuts too? What are your plans for Spring break?