Our giveaway fest continues……Another day and another giveaway! I'm super excited to introduce to you Artreka, an online art store that sells original hand painted abstract art made in USA. They hand paint the design you select from the 5 that are available now (they are just starting out so I'm sure there will be more in the future). Did you know, they even include the frame and hanging hardware when they ship (free shipping in the US & Canada) the painting to you?
Today they are giving you a chance at winning a painting worth $140 along with the readers of seven other blogs that are hosting their week long giveaway. By entering the giveaway WUHS readers are also automatically entered for a chance to win 3 Artreka T shirts.
Remember this is open to the readers in the US & Canada and only for TODAY. So how do you enter?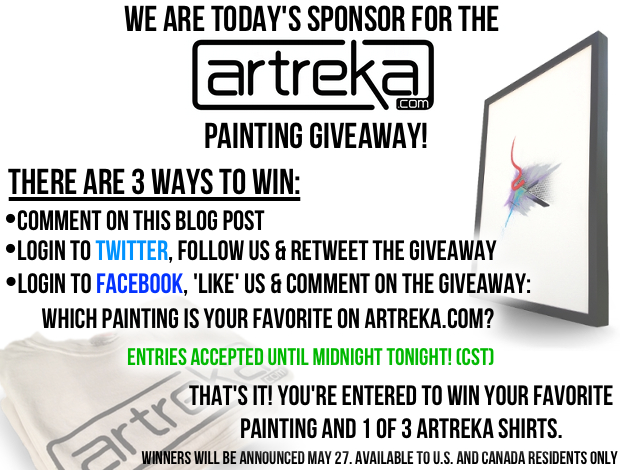 If you already follow WUHS on Facebook and Twitter please mention so in separate comments. So go ahead check out their website and tell us which one is your favorite. My vote is a tie between the Kaboom & Whoops.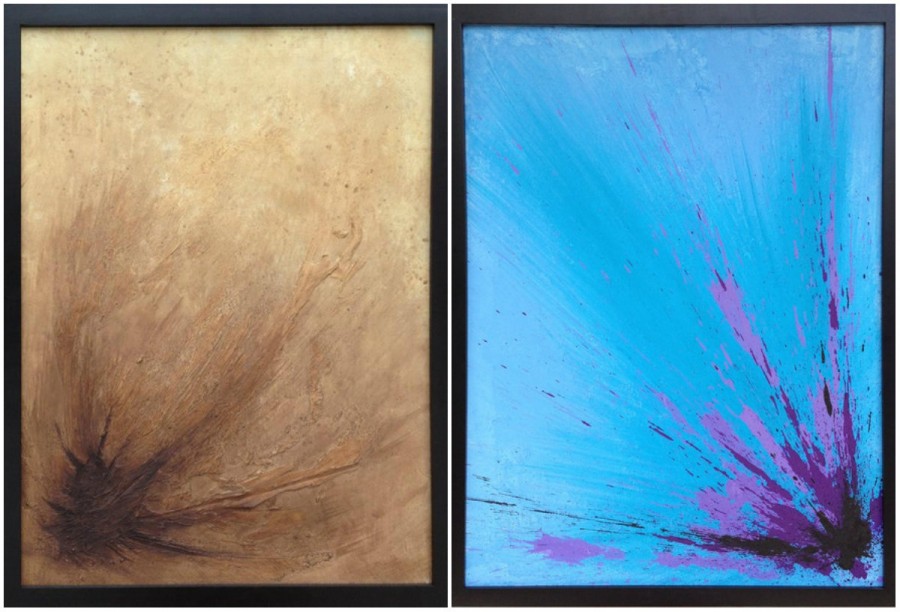 Good Luck guys. I'll be back on Tuesday with another exciting giveaway! Have a great holiday weekend!
Oh….and don't forget to check out the other giveaways; a Custom Mood board & a Theatre Style Table Lamp from BuynBrag.