If you want to add pattern to your home and are vary of adding it on a large scale (i.e. on the walls, in upholstery, or curtains) then you could try it in small dozes. In throw pillows like I talked about yesterday or in accessories.
Maybe in the form of vases? I'm sure these geometric vases I found at Ross (ranging from $6 -$14) will be conversations pieces either filled with flowers or just by themselves.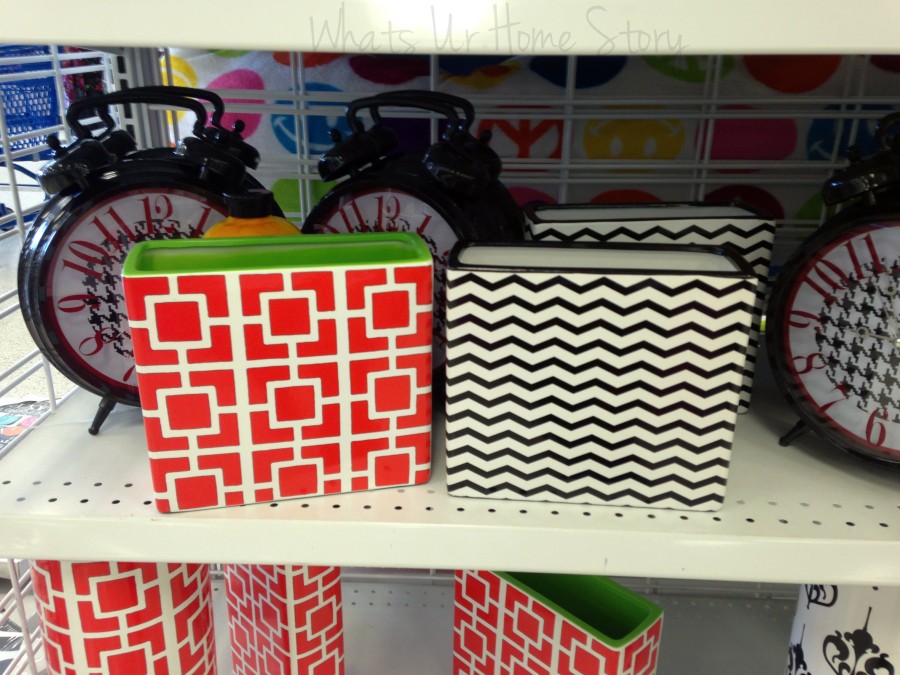 If you have more traditional tastes then no worries here's another one for you at the same place in the same price range.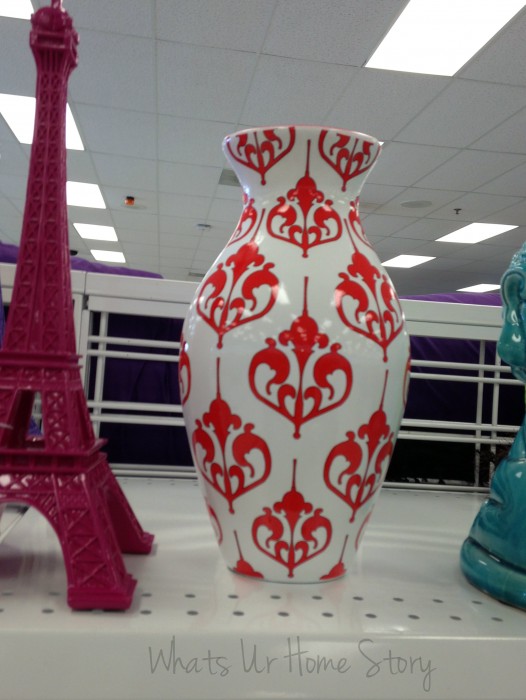 How about a storage ottoman ($40 @ Marshalls)? It does triple duty as a side table, extra seating, and storage. Got to love a multi functional piece!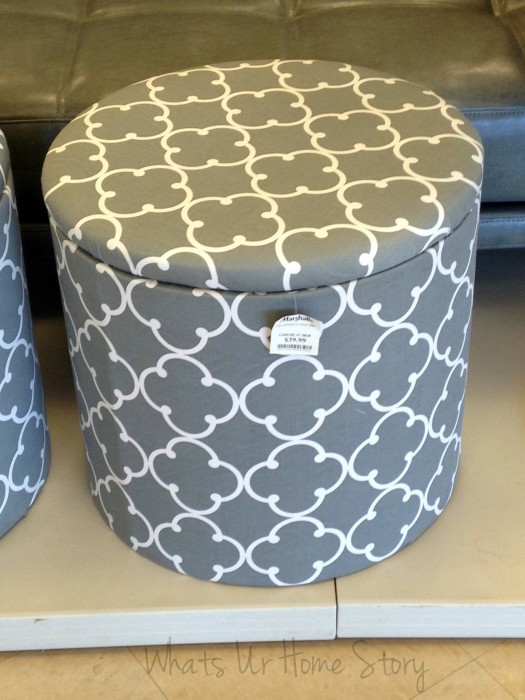 What's all this talk about chevron becoming so last year? It still seems to be going strong in all the stores. Wait, if discount stores like Ross are full of them, does it mean it is on its way out?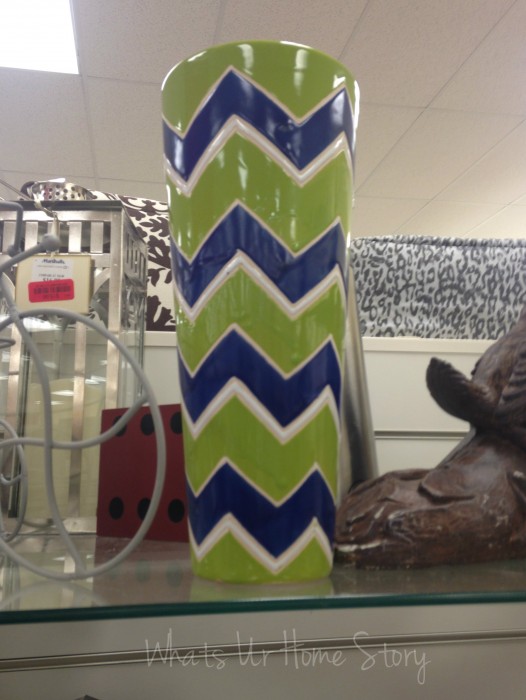 Did you see the color combo? Lime Green and Navy! Hmmm….wasn't someone talking about it like yesterday? 😉 This pretty vase was spotted at Marshalls for $13.
Rounding out our pattern search is this hexagon art I found at Home Goods for $30. I know, it is kinda steep for the size but it does look like a not too tough DIY project.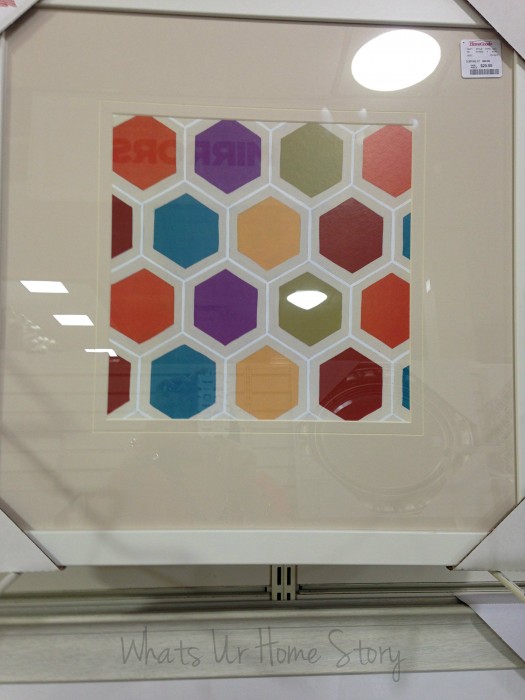 Do you use a lot of patterns in your decor? Which one is your favorite? Are you big on chevron? What do you think, is it on its way out or here to stay?