We are welcoming the first day of Spring with SNOW! Yes, you read that right. Thankfully not much but still enough to make life messy. My way of dealing with this late season snow after 2 weeks of gorgeous weather? Look the other way and pretend that I'm back in pleasant weather land. Maybe some great Spring projects that I came across the blogosphere will help. Don't you think?
I'm sure this Salsa jar turned Bunny vase from my friend Weekend Craft will get anyone in the Spring spirit. Super duper cute isn't she (oh yeah that bunny is a gal)?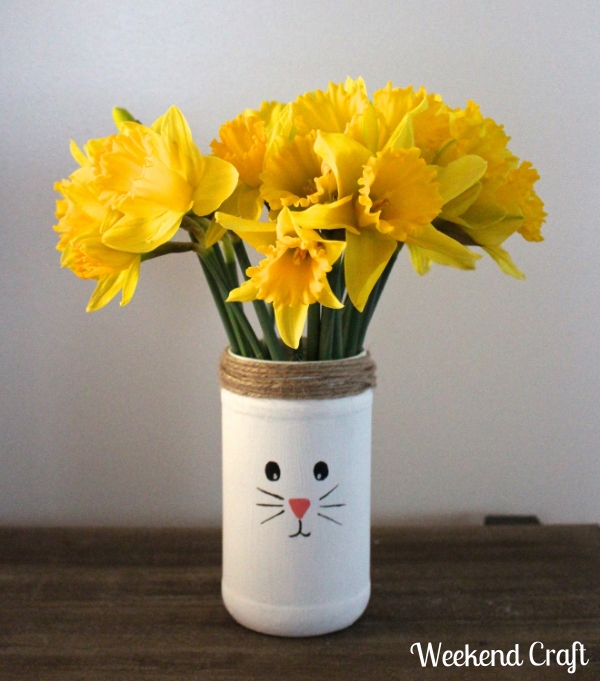 I love repurposing fabric scraps (remember my fabric scraps wreath and Christmas ornament?) but Kathy from Vintage Paint and More went a step further and created this darling of a fabric rag wreath. Love how full and fluffy it is.
Another must try Spring project with a cuteness factor of 1000 is this Moss Bunny from My Pinterventures. To think that it is a PB knock off at a fraction of the prize, WOW!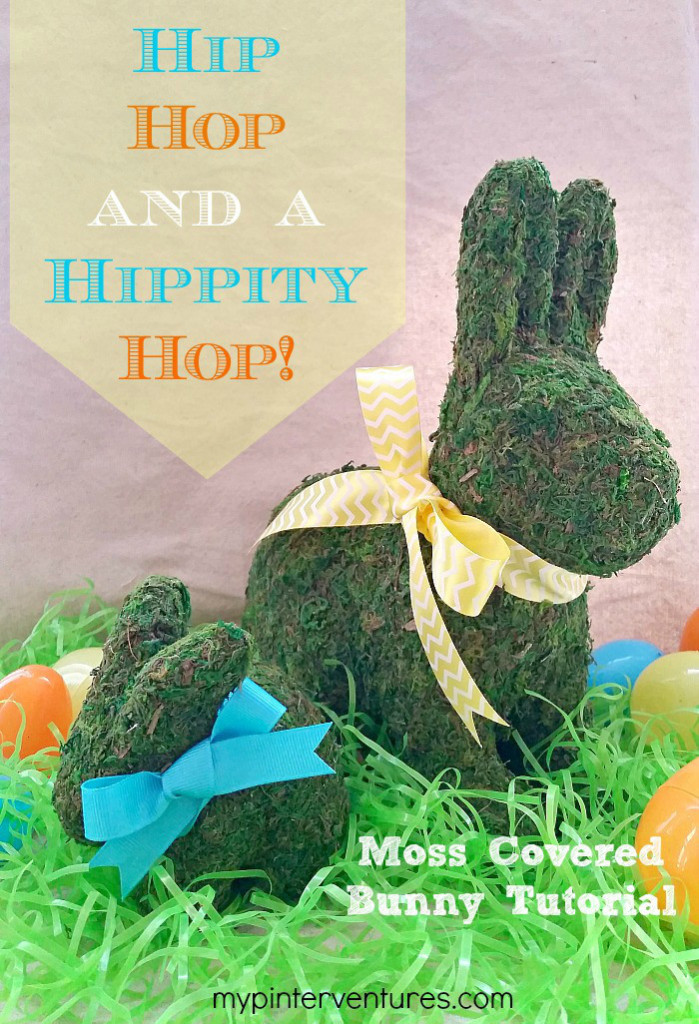 Ok, this one I have already tried and can't get over how easy and cute it is. My favorite quickie centerpiece ever, Pansies in Chinese Take Out Boxes.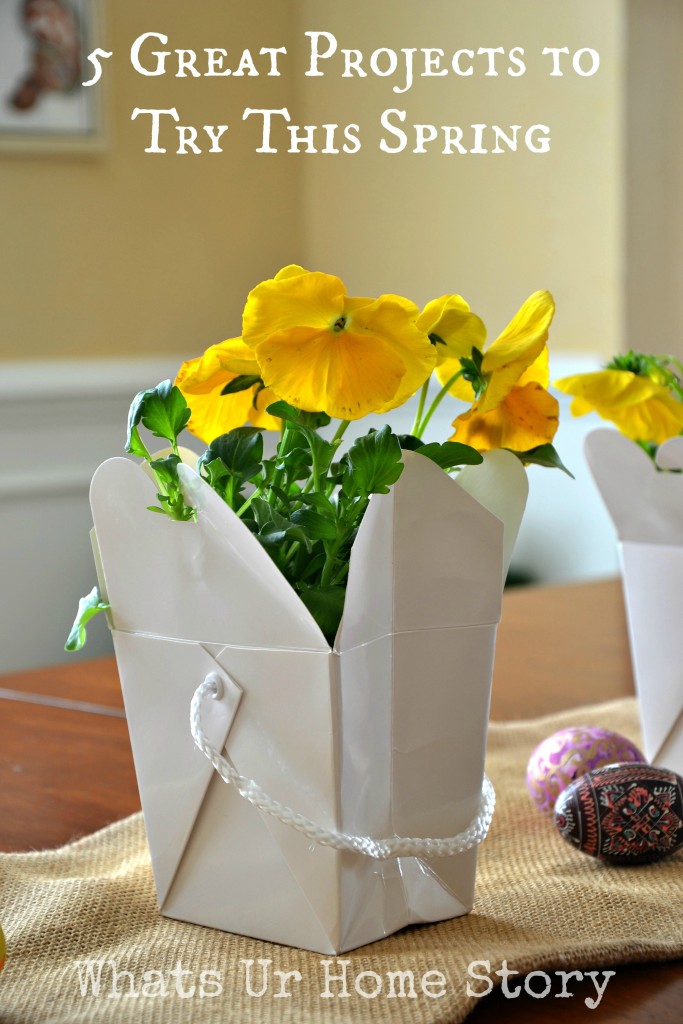 Here's one that is gonna be a hit with the kids, a Candy Peep Nest from Gingerly Made. These would be perfect for an Easter or Spring party.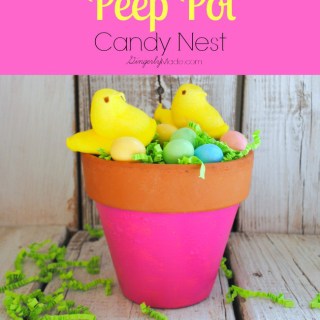 How is your Spring/ Easter prep going? Hoping that this is the last snow of the year! Have a great weekend.