Hope y'all had a great long weekend and are refreshed to take on the new school year. Around here, the schools reopened last week. So we are easing into the school year slowly, which is a big relief. As usual starting off the new month with our Craigslist series, where we try to find bargains across the nation.
In DC this modern dining table that can seat six is up for grabs for $250. A similar table at World Market retails for $350!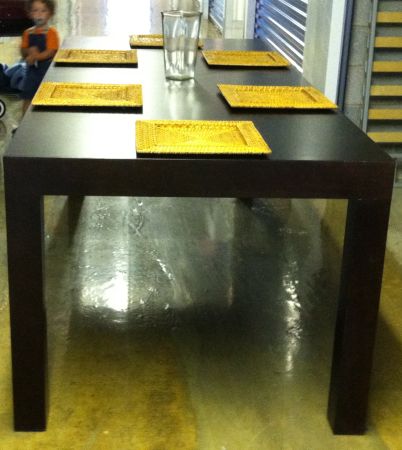 In NYC this Urban Outfitters Anywhere Sofa in Charcoal, which flips and converts to a bed, was listed for $150. Per the seller it supposed to be in excellent condition. Isn't that a great deal especially when a new one will cost you $399?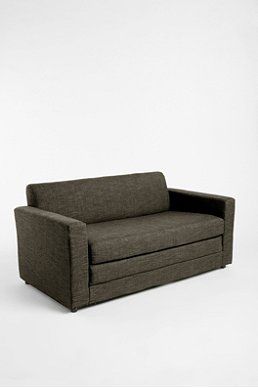 I've always loved floor mirrors but unfortunately don't have the right space for them. If you are looking for one don't forget to check your local Craigslist. You might find something like this 4′ x7′ wood frame mirror for $150 that I found on the Denver page! I've seen similar ones on Overstock for around $230.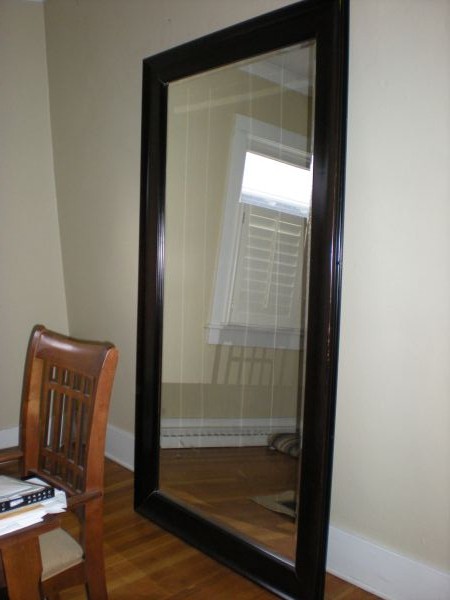 Wish I'd seen this cute white nightstand on our local page! 🙁 Would have worked great in my daughter's room. It was listed for $35 on the LA Craigslist.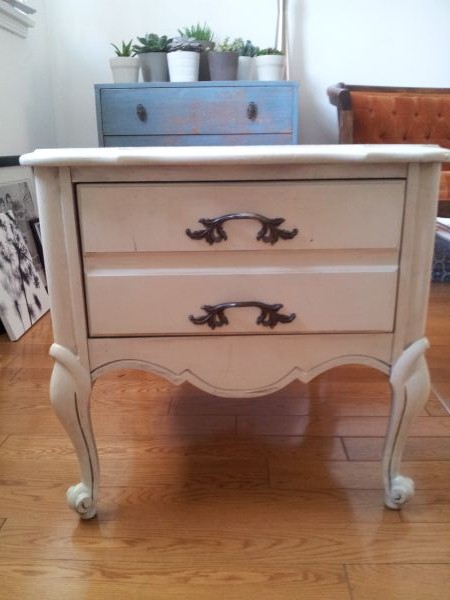 This month I found the best deal in Dallas, a set of 4 rarely used Weir dining chairs for $150!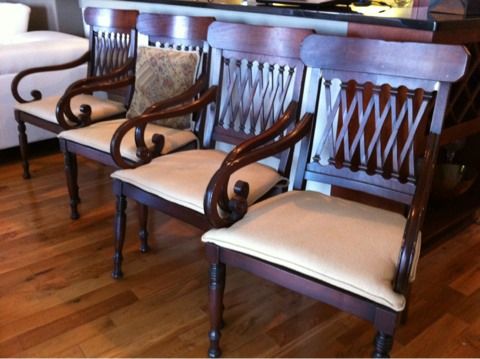 Love all the detail and curves on them. They would look magazine worthy painted white or a rustic finish and with a fun print fabric, around a round table with a white base and a rustic walnut top.
Saved my most interesting find for the last. It has to be the first time I saw one of these ever on Craigslist. So had to show it to you all. This colorful 3 ft tall Totem pole was listed for $50 on our local page. Had it been a little less ferocious looking and in a darker more natural wood tone then I think I might have given in and brought it home.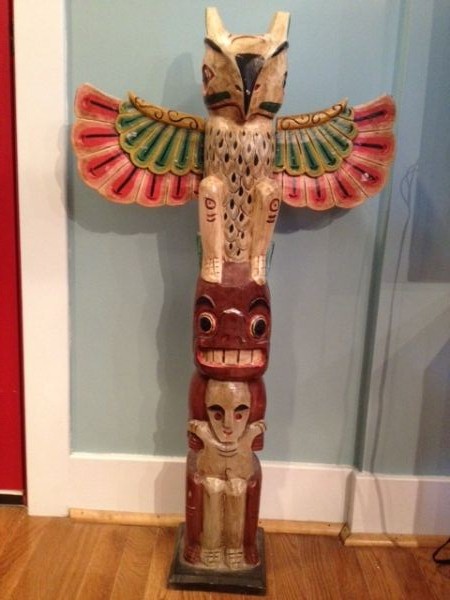 Have you found any Craigslist deals recently (like our chair)?