You'll might remember Jae from  Design OCD where I guest posted a few months back. She's showcasing her favorite projects of 2012 for us today.
*************************************************************
At the beginning of the year, many take the time to set new goals and make to-do lists to keep themselves prioritized and on track. The beginning of a new year is also a great time to look back and celebrate some of the things you've accomplished. I recently posted highlights of my 2012 posts over on my blog, Design OCD, so I thought it would be fun to share my favorite projects from the year as well. We did make some major changes to our home during the year (i.e a brand new kitchen!) but for this exercise I chose favorites from the small projects I completed all on my own.
Abstract Art
For the winter edition of the Pinterest Challenge, I took inspiration from Tanya's inspiration (over at Dans le Townhouse) to create my first abstract painting. I really like how it is simple yet striking and that it has inspired me to play around with more colors and ideas for creating art .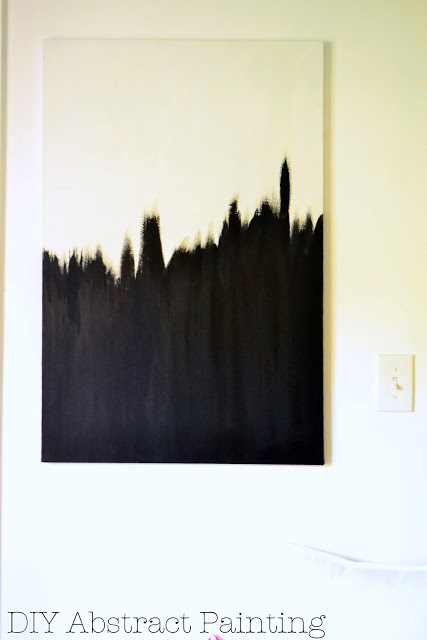 Black Interior Doors
After a year of talking about it, I finally got around to painting the three doors in my foyer black and it was definitely the way to go. It created a dramatic, sophisticated effect creating a big impact in the small space. It's so practical too because the doors never look dingy or dirty.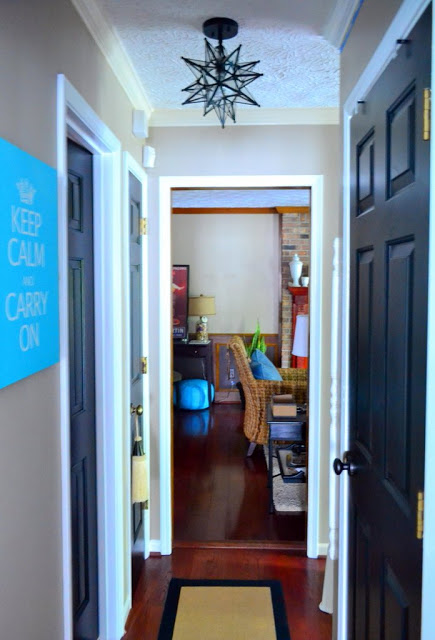 Glam Tumbler
I really can't explain why I'm enamored with this project so much. Maybe because it's easy? Or because it's shiny? I do love sparkle and shine. Whichever, the case, I really love how easy it was to make this plain, simple ceramic tumbler go super glam with a simple stripe of gold leaf!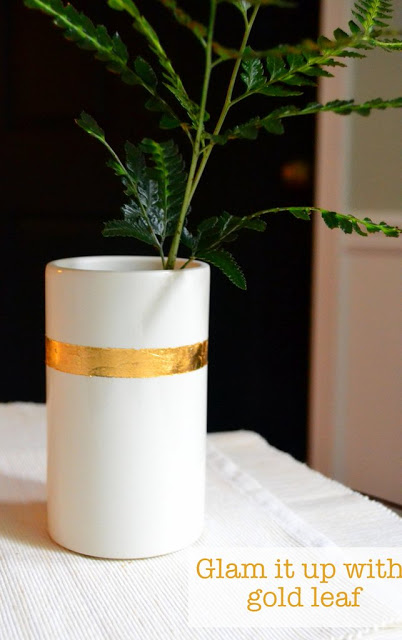 Burlap Headboard
The evening I finished making this upholstered headboard with nailhead trim, I was so giddy! Even though I'd reupholstered things before, I felt so accomplished and proud of saving money by not buying a brand new bedframe or headboard. This project was small on time but BIG on impact. The headboard totally changed the look and feel of our guest bedroom.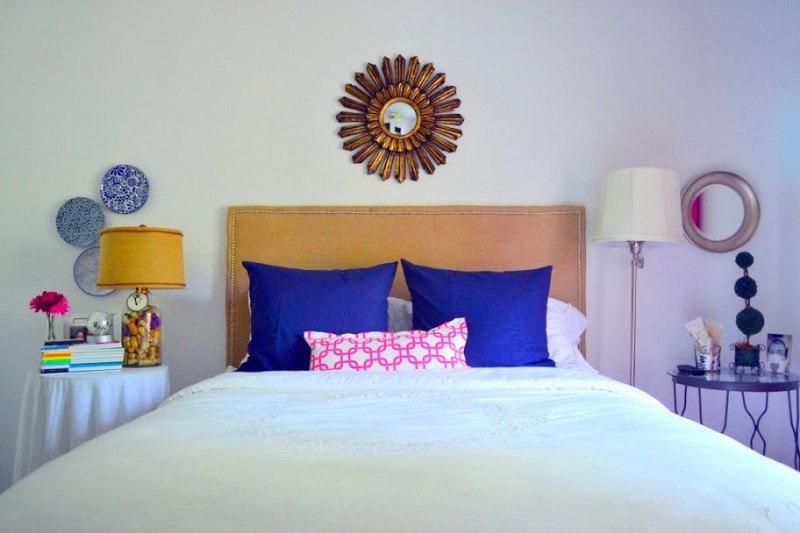 So, those are four of my favorite projects from the past year but there were many more completed. You can catch up on all the details and more on the blog Projects page. Thanks so much Vidya for inviting me to share!
-J
 *************************************************************
That is an awesome list J! Love the burlap headboard. Which one did you like the most?