The last in our series, marketing. If you missed the earlier posts, Part 1 and Part 2.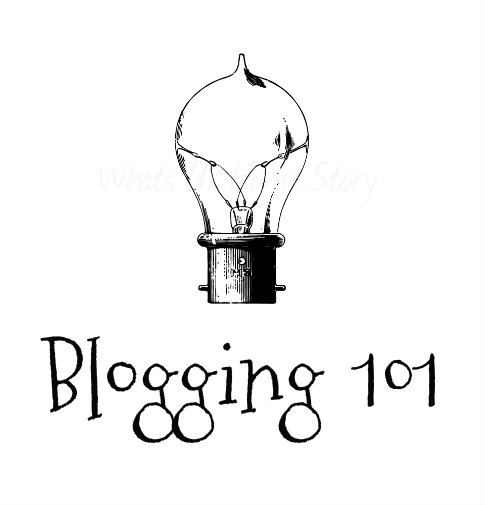 And this is just the tip of the ice berg. The venues available to bloggers nowadays are mind bogging. To be frank, I don't understand half of it and for the rest I don't have the time to explore all the options and find out the most ideal one that works for me. As a part time blogger (I have a regular day job) these are the #1 things on my "wish I had the time to do it better" list.
Your usual options are:
Social Networking Sites 
Networking
The old fashioned blogging way, commenting on bloggers with similar themes is still #1. Commenting on similar topic blogs regularly builds relationship. See the highlighted part? That's why I falter. Again being a part time blogger I cannot find the time to comment on every blog that I like. Sadly that is how you build a relationship with another blogger and their readers. Even if you can't do it regularly make it a point to surely comment on projects that you think are really awesome. At least that way your name is out there. With time the relationship will develop.
Attend blog workshops, craft fairs, and thrift markets. You'll meet a lot of like minded folks including bloggers in such places.
Building External Links
Commenting on other blogs is the easiest way to build external links.
Submitting your projects or home tour for features is another option.
Guest blogging also gets the word out about your blog. I have my own doubts about incoming traffic generated to your sites from guest posts still it is a better link than your average comment link.
Community
 Another powerful tool for both getting more traffic and to add more loyal readers is to be active in online communities that relate to your blog topic. Off the bat, I'm reminded of;
Pinterest – You all know how much I love this site. Has proved its weight in gold in terms of generating traffic.
Tip Junkie – A very active community of creative minds and inspiration seekers. Again a very good traffic generator if your post is featured.
Craftgawker – I have a love hate relationship with this one 'coz they are very very strict with their photo selection criteria. But if you manage to get your project in there, then there is some serious potential for the post to go viral.
HomeTalk – I've recently started using this one still can't seem to track back much traffic to them.
Houzz – I see very active users on Houzz. I have yet to find time to set up shop there.
There are a ton of other sites too but these are the few that I get around to using often.
Link Parties
 I took a while to figure how the link parties work. They do bring you a lot of traffic and eventually help build very strong buddy relationships with others in the blogging world. On the downside they are also a lot of work; not only do you have to keep track of each and everyone of the link parties (and I tell ya they are so popular) but also you have to enter your link, make sure to comment, follow the host, and edit the code on your page to mention the party.
Social Media Parties
These are very similar to the link parties but in here you link up your social media pages instead of the blog page/project page. This is a sure fire way to increase the number of followers on your social networking sites.
High Profile Websites
Posting your projects to sites like HGTV Rate My Space, BHG, Home Goods etc = More credible external links for you blog, which in turn increases your Google search rankings.
There you have it, all that I learnt in my first year of blogging. Hope it is of some use for any of you out there trying to start/grow your blog. Bloggy Break continues next week. See on the 14th!