Ok, this one is going down in history as my most awkward post. 🙂 Or should I say all is fair in my effort to break out of my shell? Not wasting time on small talk lest I scrap this post itself.
#1 – I cannot for the love of God sleep if any doors in my room are open. So every night before going to bed I do the hostel warden rounds and make sure that the bedroom door, the his and her closet doors, the linen closet, and the bathroom door (all of which open to the master bedroom) are shut tight. I think I have my grandma to thank for this open door phobia. Her advice to us as kids, "Before going to bed always check under your bed for burglars." Her concern about the burglars is quite understandable as they were pretty prevalent back when I was growing up. But never understood what I would do if I actually saw one under the bed. Would have been too scared to even scream. I mean seriously what is the use of checking if all I can do is pee in my pants? Still, I did check for that dumb buglar for many years. 🙂 I think this closing door ritual every night might be my nostalgic nod to my dearest grandma.
#2 – If I like a song I listen to it like a million times over and over till I get tired of it, much to B's chagrin. But when my kiddos do the same I can't stand it. 🙂 Why do your kids have to inherit all your bad habits? Let's just say my kids learned the word 'hypocrite' very early on. Thanks B!
#3 – Off late the only way I can write a blog post is by listening to music. This is how a typical blog post evolves. Till around 10pm all I have in mind is the topic for the next day's post (from my spreadsheet) and the pics if it is a project post. I fool around with the pics on Pixlr and /or Picmonkey for about 45 min. Still no idea how or what I'm actually gonna write in the post. At around 11 I plugin my headphones and blast away. As if some switch was turned on in my brain my fingers start typing! Think I should be packed off to some lab to get my brains checked out? Got to admit, back in school I used to do math while listening to music, something that my professor parents encouraged to the hilt after they read some where that listening to music can increase your concentration. At least in my case that seems to be true.
#4 – I have a severe Ferraro Roche (and you could say a mild Nutella) sharing problem. Luckily B hates chocolate as does DD and DS hates nuts (though he loves Nutella). Even on the rare occasions when my kiddos want to take a bite I tell ya it is painful. 🙂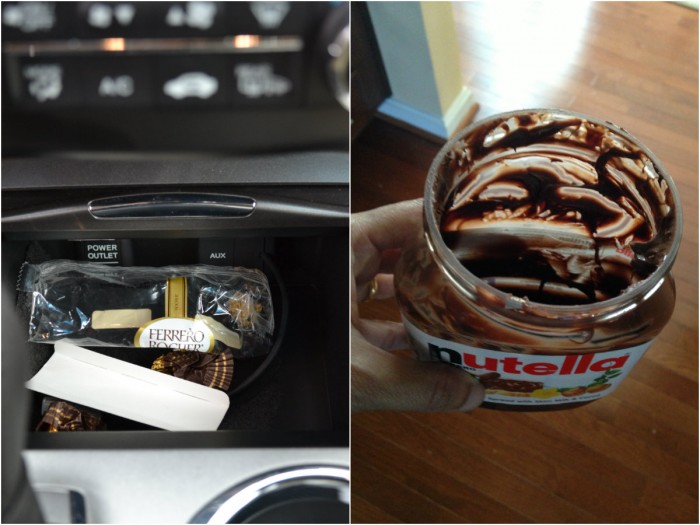 #5 – I don't give cards to people 'coz I feel they are too mushy mushy and sentimental. No, I was never like that but the last 10 yrs or so can't stand overly sentimental stuff. Same goes for stuff toys. Never understood what was cute about them. Confession for those of you who knew me back in the day, all that stuff toy love was totally peer pressure. 🙂 🙂 🙂 Now that's out, I feel FREE!!! 😉
Wait……….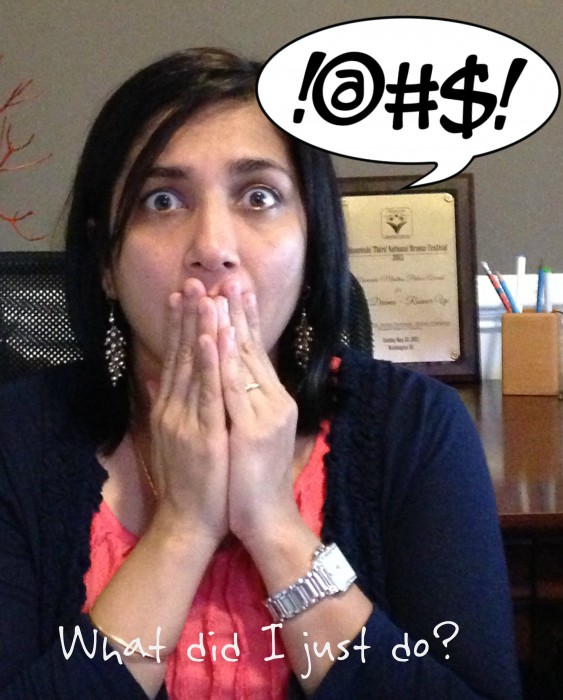 Your turn……..
Update: More personal stuff here. 😉